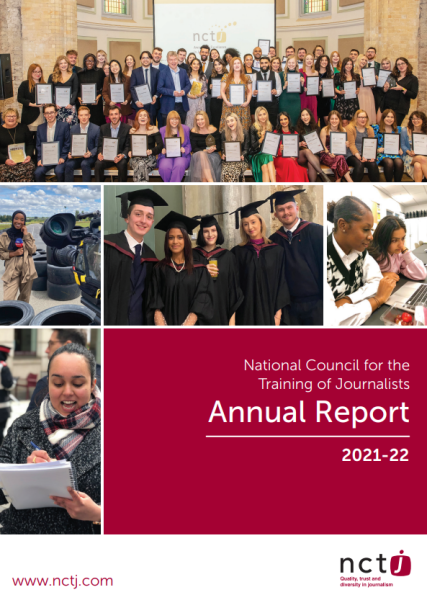 In the NCTJ's 2021-22 annual report, chairman Kim Fletcher said: "We never doubt the public good that is done by journalism and the crucial role it plays in a democracy.
"We believe too in the difference that is made by reporters who bring to their work a knowledge of basic principles and an understanding of responsibilities.
"The kind of journalists – but then we would say this – who have an NCTJ qualification."
Read the NCTJ's annual report 2021-22
Read and download previous NCTJ annual reports below:
Quality assurance and standards reports
The quality assurance and standards committee was set up to provide independent scrutiny of quality, parity and fairness across NCTJ qualifications and services. The committee produces a report on their work which is published in December each year.
Recent reports can be downloaded below:
NCTJ Quality Assurance and Standards Committee report 2021-22
NCTJ Quality Assurance and Standards Committee report 2020-21
NCTJ Quality Assurance and Standards Committee report 2019-20
NCTJ Quality Assurance and Standards Committee report 2018-19
NCTJ Quality Assurance and Standards Committee report 2017-18
NCTJ Quality Assurance and Standards Committee report 2016-17