In October 2018, the NCTJ appointed Alex Crawford, special correspondent for Sky News, as the charity's first ever patron.
The decision to appoint Alex as patron came after she received the most nominations from journalists who were asked which living journalist they felt most embodies the values of journalism that they respect and adhere to as part of the 2018 Journalists at Work survey.
In her role as patron, Alex will be giving talks, running workshops, writing articles, helping with fundraising events and doing all she can to highlight the importance of professional journalism and to promote the NCTJ's values.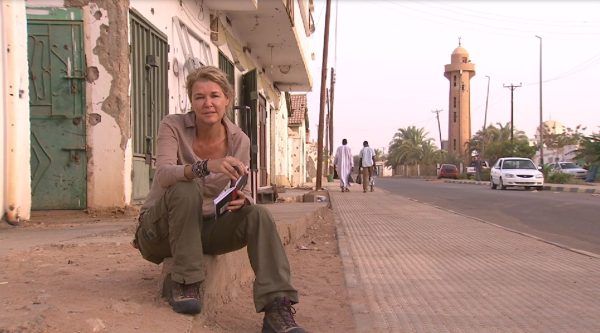 Alex, who began her career at the Wokingham Times, said: "It's a huge honour to be asked to be the first NCTJ patron – and while I'm still struggling to understand how I'm considered anything like responsible enough to take up the position, I'm determined to do everything I can to help those just entering the profession.
"I started out as an NCTJ trainee. I was inspired, encouraged and nurtured by incredibly patient and passionate tutors as well as a larger than life regional newspaper editor who gave me a chance when no-one else would.
"You don't forget seminal moments like that."
Joanne Butcher, chief executive of the NCTJ, said: "We wanted to steer clear of inviting a celebrity or royalty to become our patron.
"Instead, we wanted somebody who really resonates with journalists, shares the NCTJ's values, and cares about the future of quality journalism and high standards.
"So, who better than the most widely respected journalist, as voted for by those working in the industry – the journalist's journalist.
"By appointing a patron, we hope to raise awareness of the NCTJ's charitable work, from delivering the premier training scheme for journalists in the UK, to working with the industry to improve equality, diversity and inclusion."