With quality training at the heart of the NCTJ, these annual awards highlight the achievements of individuals with promising journalism careers ahead of them.
Entries are now closed. The shortlist will be announced on Thursday, 15 December and the winners will be announced in a ceremony in March 2022.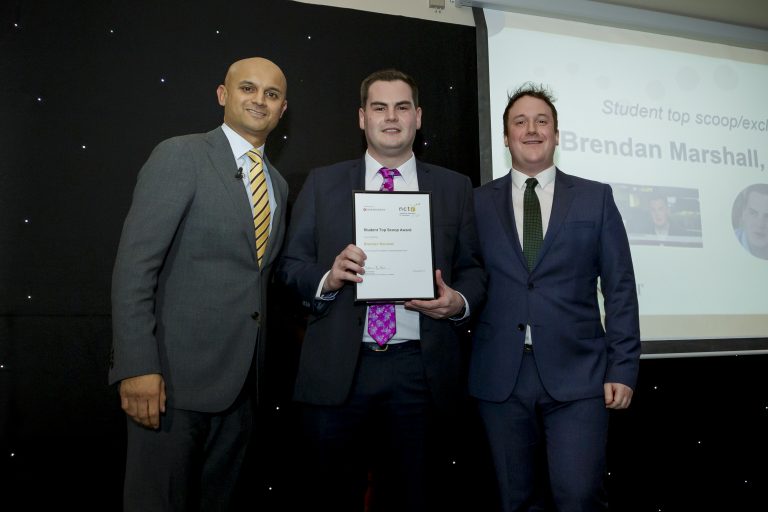 APPLY! APPLY! APPLY! You have absolutely nothing to lose. If you are serious about journalism, and you have something to add, then apply and show everyone your work and talent. Good luck!
Brendan Marshall, 2019 student top scoop award winner