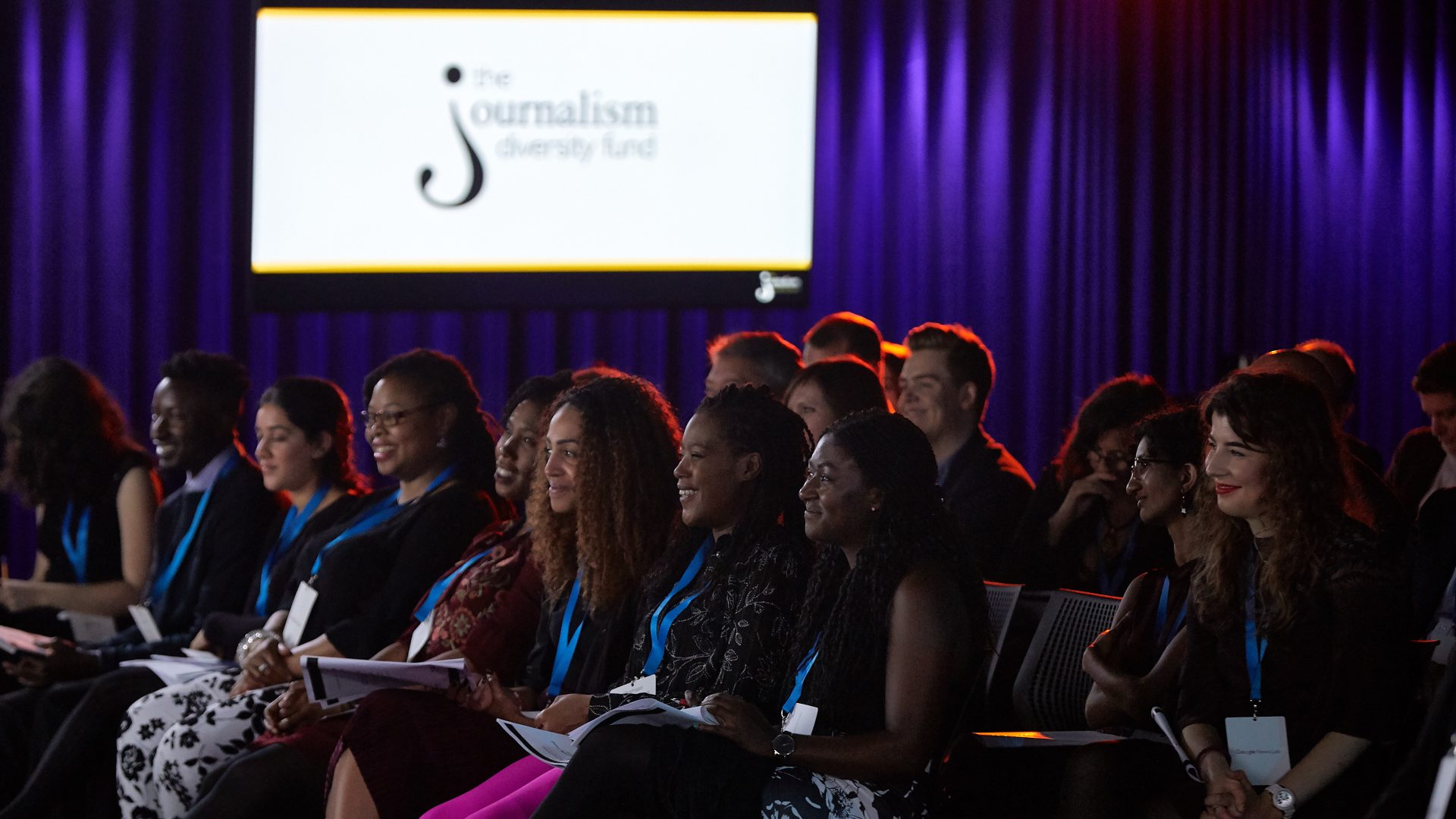 NCTJ reaches ambitious £500k fundraising goal for Journalism Diversity Fund
The NCTJ has raised the annual value of the Journalism Diversity Fund (JDF) to half a million pounds, following an ambitious fundraising drive.
The NCTJ has raised the annual value of the Journalism Diversity Fund (JDF) to half a million pounds, following an ambitious fundraising drive.
The announcement was made in the charity's annual report for 2020-21, published today.
The JDF was launched in 2005 thanks to a £100,000 donation from NLA media access. Since then, the JDF has supported more than 440 aspiring journalists through their NCTJ training.
The fund is supported financially by those in the industry who want to make newsrooms better reflect the communities they serve.
Since the fundraising drive was launched in 2020, the JDF's 15th anniversary year, eleven new organisations have come on board as supporters.
The Journalism Diversity Fund is now supported financially by 23 news media publishers and broadcasters, charities and digital organisations: Aziz Foundation, BBC, Bloomberg, BMJ, CNN International, DMG Media, Dow Jones, Financial Times, Google News Initiative, Insider Inc, ITV News, Journalists' Charity, Newsquest, News UK, NLA media access, PA Media, The Printing Charity, Reach plc, Reuters, Sky, Society of Editors, Twitter and Yahoo UK.
Kim Fletcher, chairman of the NCTJ, said: "It started as a scheme, now it's becoming a movement. The industry isn't just talking about diversity, but putting up the money that can help make it happen. What an impressive range of funders has stepped up. Indeed, if I were involved in media and was not on that list, I'd be worried I was missing out.
"The joy is that it is working. Everyone connected with the fund is delighted to have supported some diamond journalists who are now making their way in a trade they would otherwise have had little chance of joining."
In addition to financial assistance to help cover the costs of course fees and/or living expenses while studying, recipients also benefit from insight opportunities and mentoring, both during and after their studies.
JDF recipients have gone on to have successful careers in all sectors of journalism.
Neil O'Brien, commercial director at NLA media access, said: "NLA media access has supported the JDF from its very inception and it is a source of great pride to all of us to see the difference that the fund has made.
"The level of financial support that the JDF now receives is obviously rewarding. What is more important, however, is how this supports a growing number of potential journalists from diverse backgrounds, who are vital for the growth, development and relevance of media in the UK."
Commenting in the 70th anniversary report, chief executive Joanne Butcher detailed the NCTJ's ambition to place even more emphasis on equality, diversity and inclusion: "It's not a bolt-on strategy and much more than a series of projects; it's right at the centre of everything we do and everything we stand for.
"We aim to do much more to promote equality of opportunity in journalism by taking action to encourage a diverse and inclusive culture. Changing an entrenched culture is one of the biggest and hardest challenges all of us need to confront."
Joanne also highlighted the charity's success in pioneering remote delivery of exams, the growth of the Journalism Skills Academy and further funding from Facebook for the Community News Project, a scheme that she said is "revolutionising careers and coverage of under-represented communities".
The NCTJ's annual report for 2020-21 can be read here.