NCTJ pledges to support accredited course tutors to deliver safety and resilience training
The NCTJ is launching a campaign of activity to support the delivery of safety and resilience training on NCTJ-accredited courses.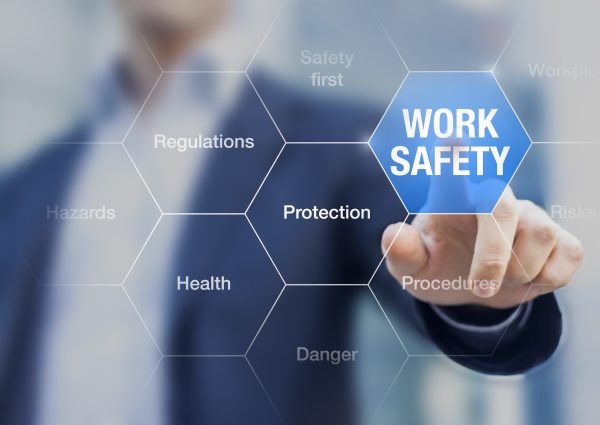 The NCTJ is launching a campaign of activity to support the delivery of safety and resilience training on NCTJ-accredited courses.
A virtual 'train the trainer' workshop will take place on Thursday, 9 November from 10am to 1pm to enhance tutors' knowledge on the subject so they are better equipped to deliver training to students.
It will be led by Lisa Bradley, deputy head of the Department of Journalism Studies at the University of Sheffield, who has embedded a specialist strand of teaching around resilience and trauma in the university's NCTJ-accredited journalism courses.
Lisa, pictured, accepted the Innovation of the Year award at last year's Awards for Excellence for University of Sheffield's news project module launch, which enabled students to run their own news organisations.
All NCTJ-accredited courses are now required to deliver safety and resilience training to meet accreditation performance standards and the launch of the workshop comes after recent research indicated that training providers would welcome more support from the NCTJ and industry to incorporate such a complex subject into their teaching.
Tutors and students also have access to a free e-learning resource via the NCTJ's Journalism Skills Academy – safety and resilience for journalists.
The campaign forms part of the work of the NCTJ's employer-led safety and resilience advisory panel, which launched last year to address ongoing concerns about the safety of journalists both online and in-person.
The panel unites employers to tackle an issue which has no clear, single, solution, and demonstrates a collective commitment to supporting and protecting journalists as they do their day-to-day jobs.
Chaired by Joanna Webster, interim global managing editor of visuals for Reuters and the NCTJ's vice-chairwoman, the panel include representatives from Newsquest, the Financial Times, Sky News and ITN. Lisa Bradley joined the panel for the first time to represent the education sector.
Joanna said: "Safety and resilience is a broad and complex topic with many different layers so it is understandable that some courses are finding teaching this subject a challenge.
"As an industry, we need to collaborate on this issue and ensure that information is also disseminated to the course leaders and tutors."
Lisa added: "I'm delighted to see the issues and safety and resilience in newsrooms being given such a spotlight by the NCTJ and the support to centres in being able to deliver this vital training.
"It's a difficult topic to broach from both the students' and the tutors' point of view and a tricky act to balance.
"Journalism was, is, and will always be an incredible career and privilege to be a part of, so the last thing anyone wants is to unsettle those training for the industry. The purpose is the opposite, to risk proof the next generation and ensure they continue to deliver high quality journalism to the nation, with resilience, confidence and fortitude."
Other actions from the advisory panel meeting included producing guidelines on the meanings and definitions of safety and resilience, to create consistency, off-set misperceptions and to provide tutors with accurate information on which to build their learning.
The guidelines will be added to the NCTJ Diploma in Journalism's programme of study.
The NCTJ will also host a second safety and resilience webinar later this year for students featuring an industry panel and will request all industry advisers for accredited courses to advise centres on the realities of safety and resilience, offering best practice techniques to manage safety issues.
Click here to book onto the virtual tutor workshop on safety and resilience.