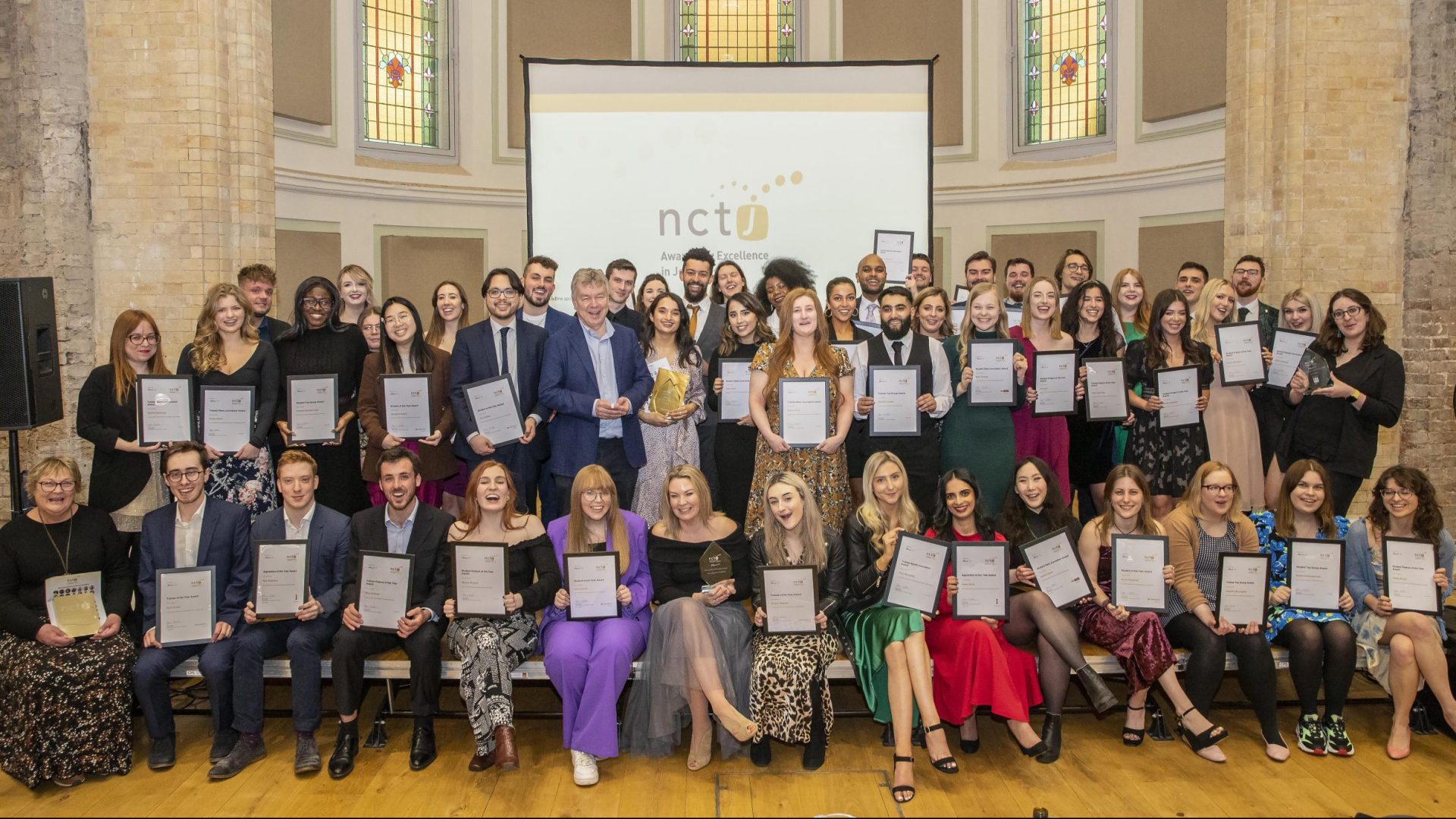 NCTJ Awards for Excellence 2022 open for entries
The Awards for Excellence 2022 are open for entries.
The NCTJ Awards for Excellence, which recognise the achievements of talented individuals with promising journalism careers ahead of them, are now open for entries for 2022.
Free to enter, the annual awards are open to students, trainees and apprentices in the following categories:
News journalism
Sports journalism
Top scoop
Features
Podcast journalism
Data journalism *new*
All shortlisted entrants will be invited to the ceremony, which will take place in March 2023.
NCTJ-accredited course providers are asked to nominate the best student projects from the 2021-22 academic year.
Performance awards are also up for grabs for the best performing student, trainee and apprentice journalists.
Reporters hired under the Community News Project banner will have the opportunity to be recognised for their exceptional work with the Community News Project award, sponsored by Meta.
The innovation of the year award, which encourages and recognises innovation in journalism education and training, is also open for entries, as well as the equality, diversity and inclusion award.
Finally, nominations are encouraged for the NCTJ's chairman's award, which recognises an individual's outstanding contribution to high standards of journalism training. Nominees could be an editor, a tutor or anyone who has made a meaningful impact on the training of journalists.
The deadline for entries is Friday, 11 November at 5pm. Click here to find out more and enter.