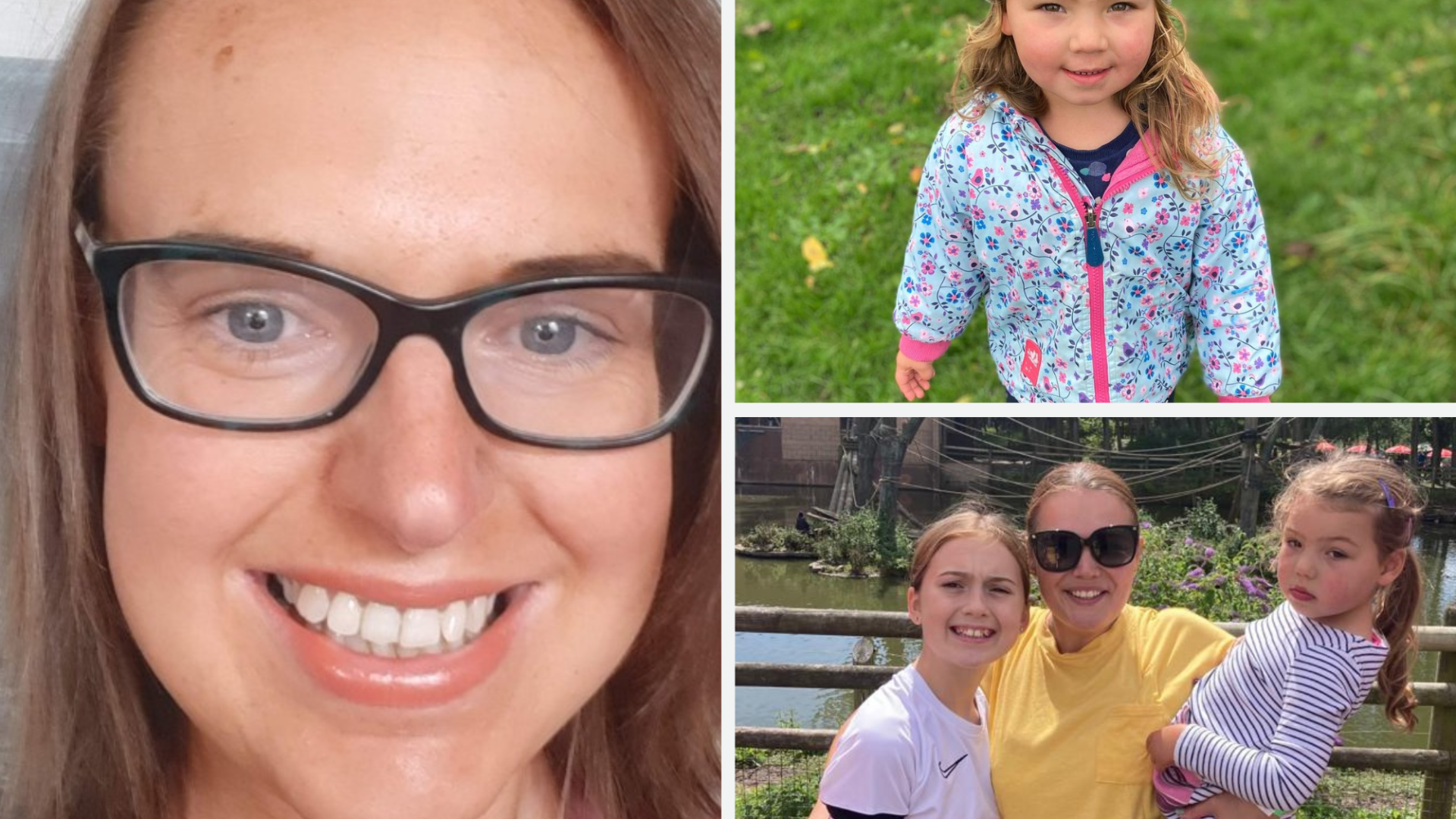 Community news reporter uses contacts to arrange 'incredible' free day out for seriously ill child
Community news reporter Lucinda Herbert used her Blackpool Gazette contacts to arrange a free day out to Blackpool Zoo for four-year-old Mabel Parry, who has Batten Disease.
A community news reporter used her contacts to arrange a special day out for a terminally ill four-year-old and her family.
This summer, little Mabel Parry was diagnosed with a very rare neurodegenerative disorder called Batten Disease, which causes seizures, blindness, speech delays, and eventually childhood dementia.
The Cleveleys community where Mabel lives has rallied to support the youngster, with a fundraiser bringing in more than £16,000 to help the family create memories together before Mabel's condition deteriorates.
Reporting on the rocketing fundraiser, Blackpool Gazette community news reporter Lucinda Herbert, 38, wanted to get involved with the swell of support.
She reached out to her contacts at Blackpool Zoo and organised a free day out for Mabel, her mum and dad Cheryl Parry and Chris Gregson, and her older sister Maisie, 11.
Lucinda said: "They are trying to create these nice memories for her, and her sister as well, so they have nice memories together.
"I have a contact at the zoo so I contacted them and told them her situation and they said they would love to organise a day out and give her a special visit to meet the animals up close and personal."
Mabel and Maisie met the giraffes and the camels close up during their visit.
"I feel like I can make a positive difference through my journalism, not just my writing, but my contacts," Lucinda added.
"Journalism can really help to build this positive community action."
When the fundraiser quickly smashed its £3,000 goal and kept rising, Cheryl described it as "completely overwhelming".
The 39-year-old marketing and communications officer added: "The zoo was absolutely incredible, a really lovely day out. We have been to Blackpool Zoo before but years ago and these memories of the four of us are priceless now."
Mabel's diagnosis came just months before Cheryl and Chris are due to get married in September.
Cheryl said: "We just have to be strong, but we break down every day. We had a moment yesterday when it hit us like a truck. I put a post on Facebook, I said: 'I won't hear her speak or say mummy again.'
"It's a lot to process.
"It's not like leukaemia or childhood cancer where there are millions of pounds going into finding a cure.
"I don't think we will find a cure in Mabel's lifetime but if we can help a child further down the line to cure the abhorrent disease, we have to."
The family are supporting the Batten Disease Family Association, a charity which supports families and raises awareness of the illness.
Vanessa Sims, editor of the Blackpool Gazette, said: "You cannot help but be touched by Little Mabel's story.
"When Lucinda heard about her story she made it her mission to do something for the family. Utilising her contacts to help Mabel's family make memories is a small but supportive gesture.
"Lucinda has embedded herself in the Blackpool community and her passion to use her position to promote and help that community is admirable."
Previously a graphic designer, Lucinda was initially hired in September 2021 as an apprentice working towards her NCTJ Diploma in Journalism.
She then became a community news reporter in March this year, and is looking forward to completing the NCTJ's National Qualification in Journalism (NQJ).
The Community News Project is a partnership between the NCTJ, Meta and regional news publishers to fund reporters for underserved communities and improve the diversity of UK newsrooms.
Community news reporters work hard to connect and engage with people in their communities.
Lucinda said: "It sometimes feels like journalists just get a bad name and rep online for click-bait, or for being a nuisance, but I feel like I have been able to make a positive impact with the story and that is why I wanted to be a journalist and I wanted the job."
Nicola Benstead, marketing and PR co-ordinator at Blackpool Zoo, added: "It was lovely to work with Lucinda to help Mabel make some special memories with her family and we wish them all well for the future."
Read Lucinda's Blackpool Gazette story here, or view the fundraiser for Mabel here.
Find out more about the Community News Project here.