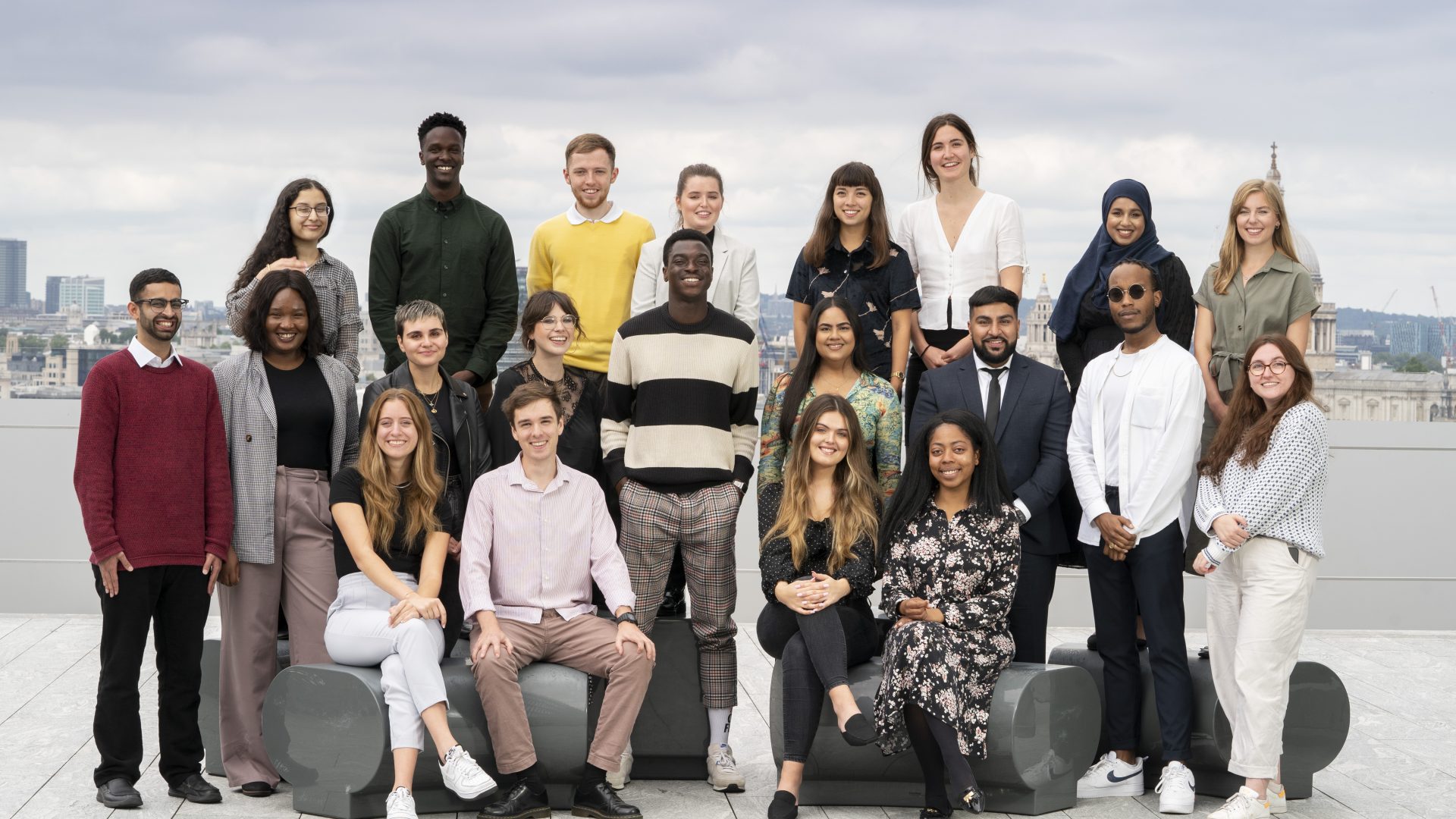 The News UK journalism apprentices making waves in the newsroom
Journalism apprentices are making waves in the newsroom thanks to News UK apprenticeships to encourage greater diversity in the media.
They are given two years of employment and training by PA Training or News Associates to gain the NCTJ diploma qualification.
The apprentices span The Times and Sunday Times, The Sun, The Scottish Sun, Talk Radio, Times Radio and talkSPORT to name a few.
We spoke to two apprentices with the Times and Sunday Times who talked about why they applied for a News UK journalism apprenticeship, their career highlights to date and their advice for prospective journalists.
Yasmin Choudhury, 23, applied for The Times and Sunday Times apprenticeship after achieving the NCTJ's Certificate in Foundation Journalism on News UK's Kickstart scheme.
She originally put herself forward for the Kickstart six-month internship after graduating from the University of Exeter during the pandemic.
She said: "I knew that the career I wanted would involve writing or storytelling, then doing student at university solidified that idea.
"It was pretty hard to find work after graduating, especially in journalism, then I got quite lucky and I applied for the Kickstart scheme."
News UK rolled out placements, as part of the Government's Kickstart Scheme, to help out-of-work young people break into the media.
Recruits were able to train for the NCTJ Certificate in Foundation Journalism qualification, while getting on-the-job experience across News UK's editorial and broadcast brands.
Yasmin, from Romford, was placed on a TV and showbiz internship with The Sun.
She said: "It was mainly focusing on reader engagement and creating polls to make readers interact with stories, and then within a month I started to write articles for those sections. I was able to get used to how it all works, like using their content management system, and it really helped to grow my confidence."
When the opportunity to apply for a two-year News UK apprenticeship came up, Yasmin jumped at the chance. She spent the first few months training for the NCTJ diploma at News Associates before joining the newsroom.
She said: "The Kickstart scheme gave me an insight into what I could expect if I wanted to pursue a career in journalism. Getting my NCTJ diploma was always something I wanted to do.
"It was nice to train for my NCTJ diploma and know I have my job at the same time.
"I was so happy to do the NCTJ training before going into work at The Times. It gives you that foundation and the journalism skills you need. Once you get that gold-standard diploma, everyone recognises you have those skills and it really gave me the confidence to hit the ground running."
Following a three-month rotation on the money desk, Yasmin is now working on news subbing.
She said: "I had never written about finance journalism before but being on the money desk was really interesting. A highlight for me was getting a double page spread in the Sunday Times about graduates coming from the pandemic and the debt they have. It was great to write on a topic that affected me and my friends.
"I pitched a lot of stories from day one and it was really great to be trusted with that. A piece of advice I would give is to just start pitching ideas, and show that you have the data and the meat of the story to back it up."
Matthew Kayanja, 22, decided he wanted to pursue a career in journalism after getting involved in student media at the University of Oxford. He's also a Times and Sunday Times apprentice, currently on the sports desk after a spell on the Sunday Times Magazine.
He said: "When I was looking for jobs, it was really attractive to get that training. It was a dream for me to get a job in a national newspaper but it was daunting going straight into it.
"There were a lot of things I didn't know I didn't know, including media law and basic things like interviewing skills. There's an assumption there about how hard could it be, but there's definitely an art to it that I hadn't considered before."
After completing his training with News Associates, Matthew had his first rotation with the Sunday Times Magazine before joining the sports desk.
He said: "Starting out on the Sunday Times Magazine was an amazing experience. I wasn't necessarily getting lots of bylines but I really valued the learning experience, and helping out behind the scenes was really rewarding.
"Now I am on sport. I have recently written a data story about the Formula One British Grand Prix and I spoke to Damon Hill and other drivers – I couldn't believe it. This is my dream job.
"My advice is to contact as many people as possible for advice and guidance. You will be surprised how many people respond."
For more information on apprenticeships and other job opportunities check out newscareers.co.uk