'The Community News Project was the best foot through the journalism door I could have had'
A selection of community news reporters proved they have the skills to succeed as they have moved into senior roles.
After completing their training, the four reporters took up permanent positions within Reach PLC, continuing to add value to newsrooms across the UK.
All four were among the original group of reporters hired during the first phase of the Community News Project (CNP) in 2019. The ground-breaking partnership between the NCTJ, Meta (formerly Facebook), and regional publishers aims to support quality local journalism and improve the diversity of UK newsrooms. The scheme has twice been extended beyond its initial two-year pilot and now involves 23 news companies.
Naomi de Souza recently became a senior reporter at BirminghamLive, having started her career as a community reporter in Coventry.
She completed her National Qualification in Journalism in March, having just a month earlier won the Community News Project award, sponsored by Meta, in the NCTJ's annual Awards for Excellence.
The award recognises the outstanding work being done by reporters hired under the banner of the project, and Naomi was given the accolade for work including an investigation into the sale of skin lightening products across Coventry.
Joining the Community News Project meant that Naomi, who had never stepped foot in a newsroom before she got the job, was initially able to train for her NCTJ Diploma in Journalism as an apprentice, while working as a reporter in her community.
She said: "Getting to represent unheard stories from large swathes of the city was a privilege, you have a special power to bring important stories to the forefront.
"People talk a lot about diversity in the newsroom, but you see its benefits in action on the scheme. Reporting on stories that strike at the heart of diverse communities and resonate with real people not only builds audience, but trust, which has sometimes been lost in newsrooms.
"A big thing about the Community News Project was the support we received to succeed. We had enthusiastic tutors at the top of their game, and facilitators who understood the huge challenge of qualifying as a journalist in a pandemic.
"We got our diploma and subsequently our seniors, passing exams in essential topics like law, video journalism, public affairs and ethics, which is critical to any journalist's career.
"There is the expectation that trainees can turn their hand to and excel on all platforms, from digital and social, to print. I left the scheme feeling equipped, and it felt like a natural progression to senior patch reporter, which is where I am now.
"There is nothing quite like local news, and being a part of the prestigious scheme was truly the best start to my career. I would encourage anyone thinking about it to apply."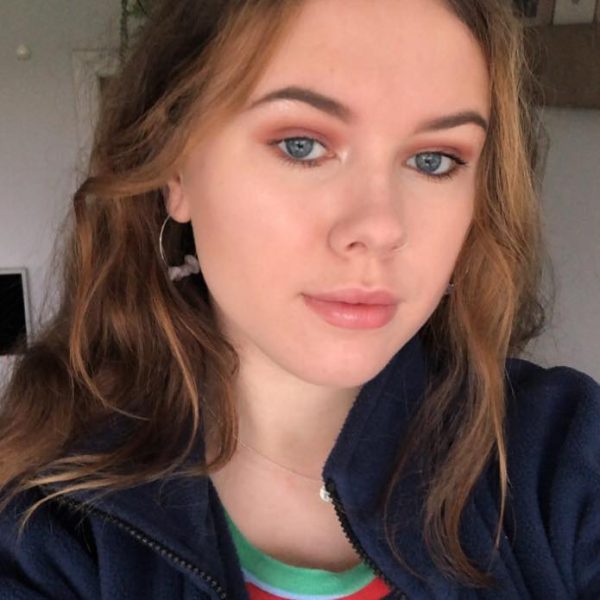 Like Naomi, Maisie Lillywhite joined Reach PLC with no prior journalism experience. She joined GloucestershireLive as a community reporter and is now in a permanent role as TV and Celebrity Writer at BristolLive.
She said: "The Community News Project provided me with invaluable experience and skills and was an experience I will never forget. I joined Reach with the Community News Project after completing my A-Levels in 2019 with no prior journalistic experience, so I had a lot to learn to say the very least.
"We were taught by some of the most talented and enthusiastic journalists and tutors, who helped me understand and excel in topics which I have previously really struggled with, including mathematics and data skills, which we were taught in our Data Journalism module.
"The role of a journalist in the 2020s is very multi-faceted, which was reflected by the training we received.
"The Community News Project was, without a doubt, the best foot through the journalism door I could have had, and I would implore everyone who is thinking about it to take the opportunity by the horns and go for it."
BristolLive editor Pete Gavan said: "The Community News Project is a great way of getting fresh talent into our newsrooms and helping shine a light on our underserved communities.
"It's also a valuable way into journalism for those without traditional qualifications who really want to make a difference in their local communities.
"Now a senior, Maisie is a key member of the team at Bristol, having carved out her niche focusing on TV and celebrity. Her eye for a story and what's trending help us make sure we're on top of what's happening."
For Lisa Letcher, her role as a community reporter at CornwallLive came after a decade of working in hospitality and she credits the Community News Project with giving her the only chance she could have had of becoming a journalist.
She has now gone on to become a permanent senior reporter and a leading figure in the digital newsroom.
Lisa said: "Before I was recruited as part of the Community News Project in 2019 my hopes of becoming a journalist had really been left on the back burner. I had spent a decade working in hospitality and could not see a natural route into journalism with how limited my experience and knowledge on the field was at the time.
"Breaking into the industry with an apprenticeship was quite simply my only shot, and as a result I was able not only to gain the necessary qualifications, but to gain invaluable and hands-on experience in the field while doing that – which provided the absolute best environment for learning.
"As part of my role I was also given a unique opportunity to reach new and often unheard audiences which was certainly challenging, but also a real privilege – to tell untold stories. Although I've moved on to a different role now, I will always look back at my career beginnings with great fondness.
"The Community News Project truly gave me a head start in my career that I think would make most trainee journalists envious. Without it, I'm not sure I would have had the chance to become a journalist at all."
CornwallLive senior content editor Jeff Reines said: "The success and extremely high benchmark set by the community reporter scheme cannot be expressed or exemplified better than in the journalist that Lisa Letcher is today.
"Having entered the scheme from a successful but completely unrelated career in the hospitality industry without a jot of experience in journalism, she has emerged as a professional, determined, even dogged, thorough, instinctive reporter who performs well beyond what anyone could expect from someone with the relatively brief amount of experience she has had.
"This is a testament to the depth, breadth, precision and relevance of the training she has received. Lisa is now a respected, triumphant and integral senior member of the CornwallLive reporting team."
In Newcastle, Nicole Goodwin covered the city's East End as a community news reporter for ChronicleLive.
Having studied for her NCTJ diploma at the University of Sunderland, Nicole studied for her National Qualification in Journalism (NQJ) during her time as a community reporter.
She achieved the NQJ in 2021 and now is a permanent city centre senior reporter for ChronicleLive.
She said: "My role as a community reporter allowed me to report on important matters that resonated with the local community during a pandemic, when people were isolated and often relied on local news to maintain a sense of connection."
ChronicleLive editor Sophie Barley said: "Nicole flourished during her time as a community reporter. She covered a variety of topics, getting out and about in the community reporting on issues that mattered.
"One of her highlights was the morning after the general election and Blyth became a Conservative constituency for the first time. Nicole was on the phone to the desk early doors asking to go out to the scene for reaction. She showed brilliant initiative. Nicole is always determined to do well and the community reporter role brought out so much confidence in her. She continues to thrive with us as our city centre reporter."
Audience and Content Director Helen Dalby, who oversees the training and development of Reach's community reporters, said: "Across our portfolio of UK publications, community news reporters have helped us to ensure that as many communities as possible are represented in our newsrooms.
"Throughout the four years Reach has been a partner of the Community News Project, we've been able to expand, improve and add depth to our coverage of communities which were previously under-served, as well as bringing dozens of brilliant new journalists into the industry."
Will Gore, the NCTJ's head of partnerships and projects said: "The successful journey of these four Reach reporters from their original CNP roles, through NCTJ qualifications, and on into senior positions is brilliant.
"They are among many dozens who were given an opportunity by the project and who have grasped it with both hands, building on what they learned as community reporters as they progress their careers. We're looking forward to supporting many of the current CNP cohort – now numbering 100 – as they follow in their predecessors' footsteps."