Specialist bursaries awarded to Journalism Diversity Fund recipients
Five Journalism Diversity Fund (JDF) recipients have been awarded specialist bursaries as they begin their NCTJ training.
Five Journalism Diversity Fund (JDF) recipients have been awarded specialist bursaries as they begin their NCTJ training.
Administered by the NCTJ, the Journalism Diversity Fund has supported more than 440 students from diverse backgrounds through their training since 2005.
The announcement comes ahead of the NCTJ's annual Journalism Diversity Fund celebratory event, which is being hosted remotely by Bloomberg on Thursday, 14 October.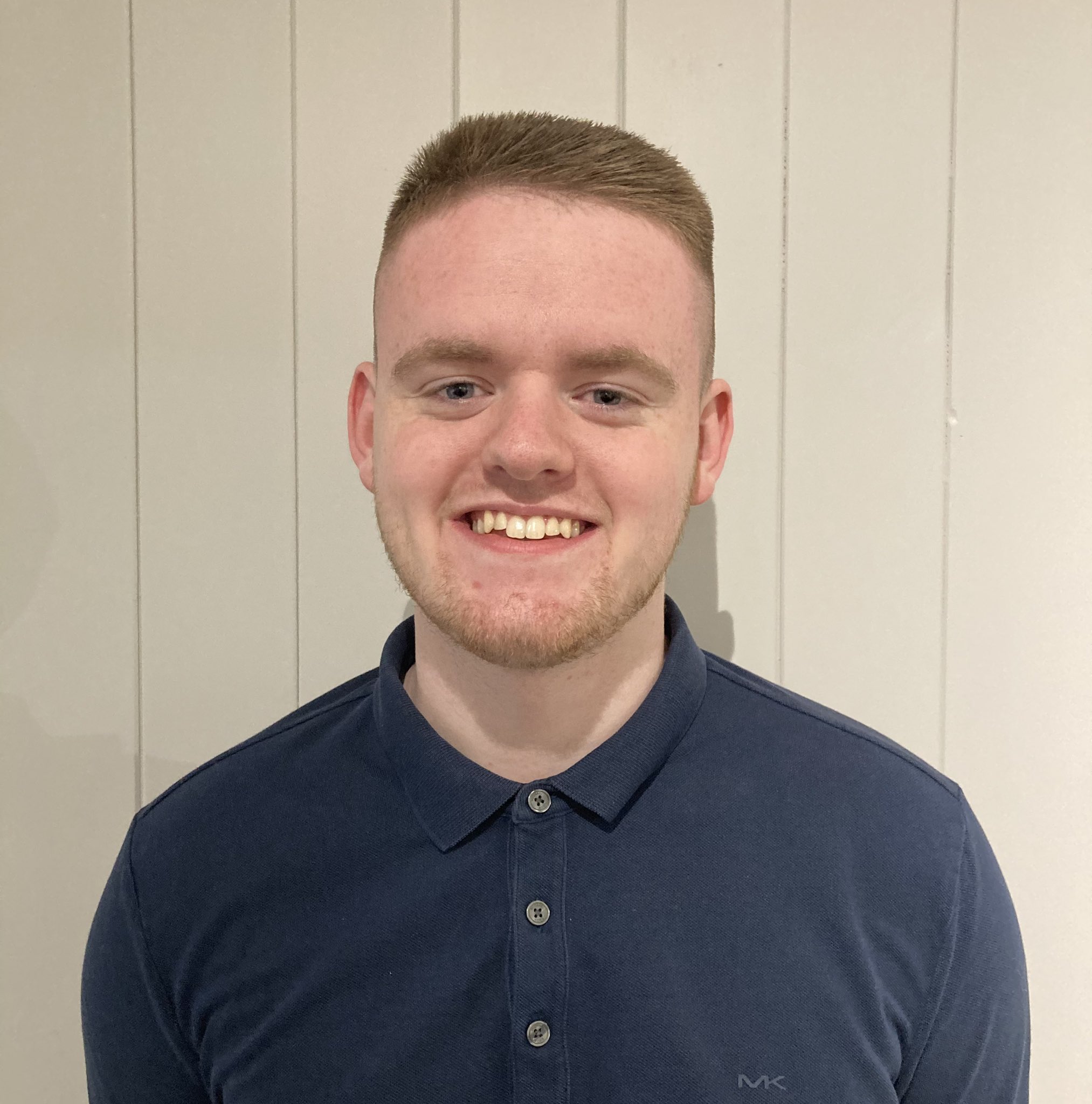 Keifer MacDonald has been awarded this year's Claire Prosser bursary, which helps people from all walks of life into broadcast and digital careers.
It was set up by the family of founder and former director of the BBC Journalism Trainee Scheme, Claire Prosser, who died suddenly in 2014.
Keifer, who will be studying at News Associates in Manchester, was raised in a working-class family by his mother, a single parent, and is looking forward to giving those from under-represented parts of society a voice to tell their stories in the sporting world.
He said: "I would like to take this opportunity to voice my gratitude to Claire's family for selecting me amongst a whole host of other great applicants.
"Thanks to them, I will be able to extend my journalist nous and know-how with some fantastic work opportunities at PA Media, BBC and Times Radio, which I can't wait to undertake at some point in the near future.
"I hope that the commitment and dedication I have displayed thus far in my career will make Claire's family extremely proud.
"I can't thank them enough already and I look forward to having the opportunity to sit down and speak to them very soon."
Paul and Ellen Clabburn, founders of the Claire Prosser bursary, said: "Keifer's application stood out because he clearly demonstrated an awareness of what Claire wanted to achieve. We were particularly struck by his aspiration to 'like Claire, become an ambassador for diversity and equal opportunity.'
"He is the first bursary recipient we have chosen who wants to follow a career in sports journalism, with a focus on football. Claire was a great fan of the game, could be found on the old Shed end at Chelsea, and knew of its power to reflect wider societal issues. This year, perhaps more than ever before, football has shone a light on both discrimination and diversity.
"With Keifer's driver and determination, we feel he has every chance of working in his chosen field and will be able to write about sport in a way that will not simply reflect the mainstream. We wish him every success."
Melissa Osborne has been awarded this year's Thomas Read bursary, which is presented annually to a JDF recipient with a long-term illness, health issue or disability.
The bursary was set up in memory of Sky Sports News journalist Thomas Read, who died unexpectedly in 2015, aged 25. Thomas was an inspirational journalist who, in spite of his cerebral palsy, achieved a substantial amount in a short space of time.
Melissa, who is studying at Kingston University, has a chronic health condition and is passionate about showing that with the right support it is possible to do a job you love despite health issues.
She said: "I feel immensely fortunate to be awarded this bursary from the Thomas Read Foundation.
"As a journalist with a disability, having this support will help me to achieve my career goals and will provide me with opportunities that I have always dreamt of having!"
Carolyn Read, founder of the Thomas Read bursary, said: "We are very pleased that Melissa is to be the next bursary recipient.
"We were very impressed with her application and her enthusiasm and commitment to succeed in journalism.
"She shows the same determination and drive that Thomas had and has also been reflected in our previous recipients.
"We have every confidence that Melissa will make a positive contribution to her chosen field of journalism and will enjoy studying for her MA."
In addition to financial support, the bursary recipients will have access to work placements or mentoring set up through the bursaries.
The NCTJ team are embarking on a sponsored walk this Friday, 15 October to raise money for the Thomas Read bursary. Click here to donate.
Three JDF recipients have been awarded specialist bursaries through the Aziz Foundation, which came on board as a supporter this year.
A family-run charitable foundation, the Aziz Foundation awards bursaries throughout the year to support JDF recipients from Muslim backgrounds.
Zainab Hussain, Esra Arahu and Zubair Karmalkar are the first recipients of 2021 to be awarded bursaries from the foundation.
Zainab and Esra will be carrying out their NCTJ studies with News Associates, while Zubair will be studying at PA Training, and all three recipients will receive additional networking and insight opportunities from the Aziz Foundation.
Asif Aziz, founder and chair of the Aziz Foundation, said: "We're pleased to support aspiring journalists from British Muslim communities, a group that are severely underrepresented in media industries.
"The recipients' applications were strong and they showed immense promise. We're keen to follow their journeys and support them in any way we can!"
Click here to find out more about the Journalism Diversity Fund, and the specialist bursaries.