Previous Thomas Read bursary recipients join NCTJ fundraising efforts
Previous bursary recipients are amongst those joining the NCTJ this year to raise money for the Thomas Read bursary.
Previous bursary recipients are amongst those joining the NCTJ this year to raise money for the Thomas Read bursary.
The Thomas Read bursary is awarded each year through the Journalism Diversity Fund to aspiring journalists with disabilities or long-term physical or mental health problems, and helps fund their NCTJ training.
The bursary was set up by the family of the young Sky Sports News journalist, Thomas Read, who died unexpectedly in 2015, aged 25.
Thomas was an inspirational young journalist who, in spite of his cerebral palsy, achieved a substantial amount in the field of journalism in a short space of time.
On Saturday, 27 June, the NCTJ, Read family and supporters of the Journalism Diversity Fund will be 'turning out for Thomas' by participating in various fundraising activities.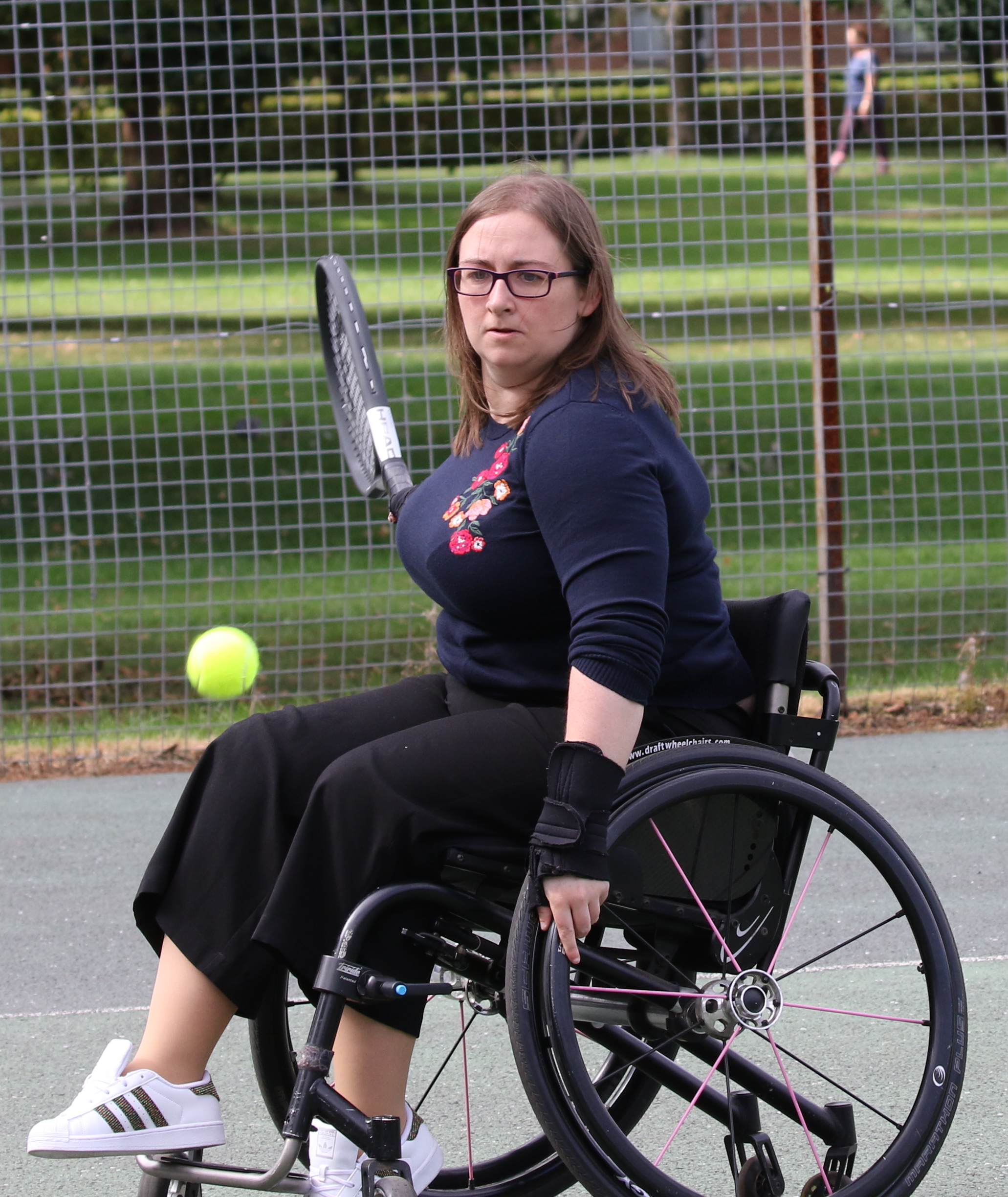 Gemma Stevenson, who was the first recipient of the bursary in 2015, will be raising funds by playing two hours of wheelchair tennis.
The St Mary's University graduate said: "Five years ago something special was started and it was called the Thomas Read bursary, providing journalists like myself with support to help us reach our potential and forge successful careers in the industry. Even five years on someone who looks like me is still a novelty in the newsroom but I believe that will change and the bursary that the Reads set up in memory of their son, Thomas, will continue to play a major role in making that happen.
"That is why every year, no matter what I've got going on, I always make time to do something to show my support. And even though the world has changed so much in the last few months, this year is no different.
"If it wasn't for the Reads putting their faith in me five years ago, continuing to support me throughout my career and making me feel like one of their family, I wouldn't be where I am today – living the dream, travelling the world and reporting on the wheelchair tennis tour for Sky Sports and the Disability Sports Channel, remembering Thomas' legacy and what he achieved as a journalist every day."
Kate Pounds, who received the bursary last year to study at News Associates, will also be dusting her tennis racket off on the 27 June.
She said: "I consider myself extremely fortunate to have my award from the Journalism Diversity Fund supported by the Thomas Read bursary for my NCTJ training this year.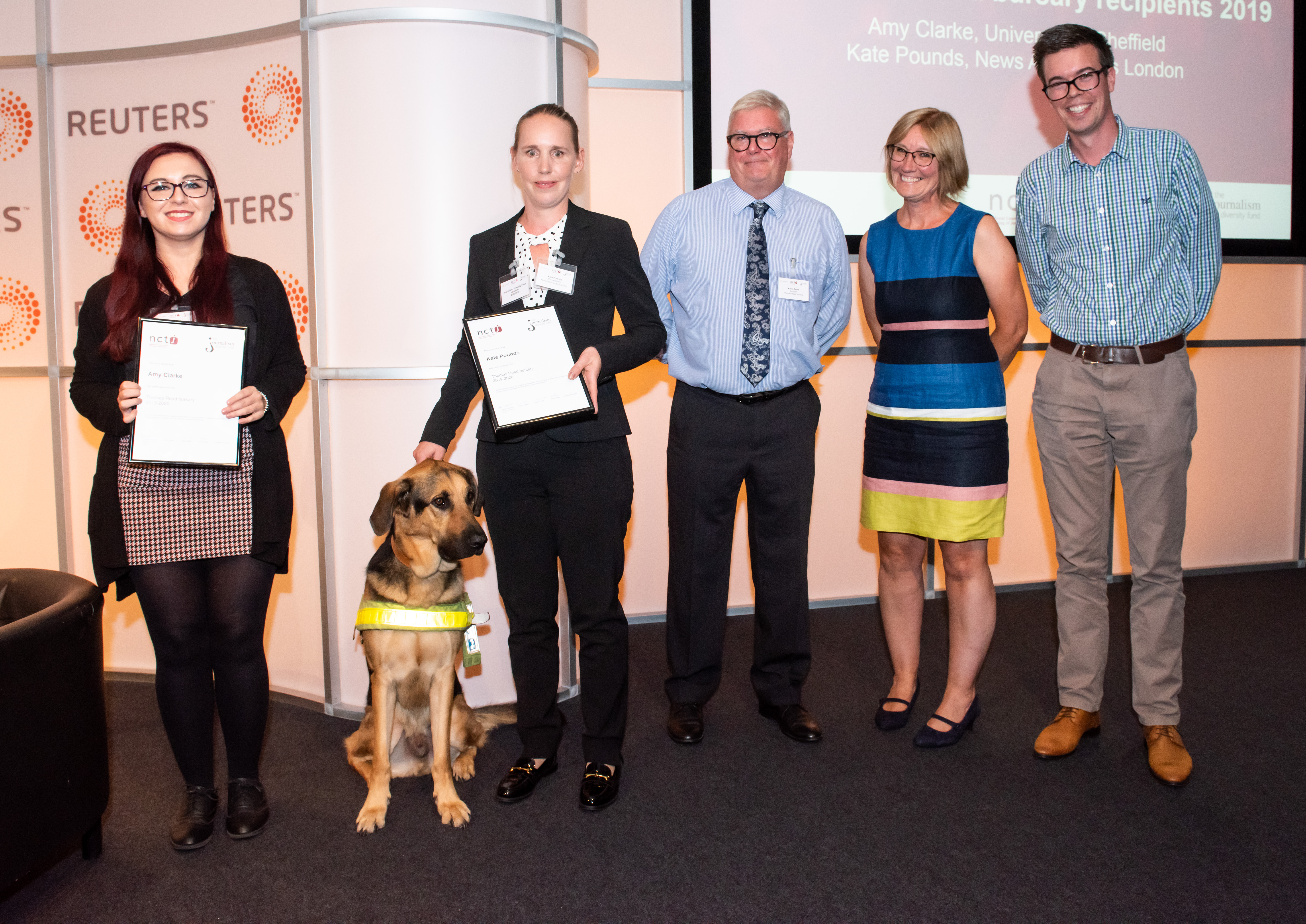 "After suffering the tragedy of Thomas's death, aged only 25, his family chose to provide opportunities for others, an act of kindness and compassion of which I feel deeply honoured and proud to be a part. From what I've learned of Thomas, he was hard-working, sports-loving, and aimed for his best in everything he did.
"In honour of this, I'm fundraising by improving at a sport I find very challenging. I'm totally blind, and haven't conquered tennis yet. I'm going to spend two hours on 27 June trying to return serves from my husband and two children, all fully-sighted and good at tennis.
"I'm using a standard racket and ball. At present, I can return about one in ten shots, and by the end of two hours I intend to see significant improvement, maybe I'll even manage a rally!
"Perhaps people can sponsor me per ball I return, or give me an average number out of 10 to aim for, or just donate to the Thomas Read bursary in recognition of my efforts."
Amy Clarke also received the bursary last year, and is putting on charity raffles to fundraise.
She said: "The Thomas Read Bursary allowed me to do my MA and NCTJ training at the University of Sheffield. It has completely changed my life and I couldn't be more grateful. It means so much to be encouraged and supported in my journalism career when I have often felt in the past that my anxiety disorder could make things tricky for me. Every day journalism helps me be a little more self-assured, outgoing, and confident. I find it incredibly rewarding.
"I am trying to raise money to give a little back to the bursary and to help the next set of awardees. My mum and I have been putting on charity raffles and selling knitted toys that she makes (all socially distanced of course!). We are continuing to do this throughout the next week or two and hope to contribute as much as we can considering the circumstances. I think it is such an important bursary as the industry needs to be inclusive of everyone in order to properly reflect society.
"I am so pleased that I get to take part in the fundraiser this year, even if it is remote. It is not only a great time to help future students, but also to celebrate Thomas and the amazing work he did."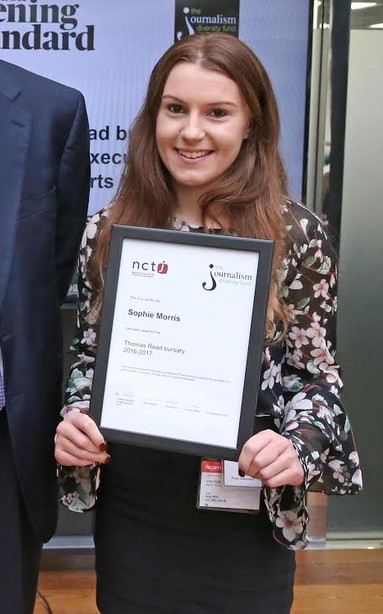 Sophie Morris, who received the bursary in 2016, will be putting on her running shoes on the 27 June.
She said: "The Thomas Read bursary and the support of the Read family have helped me develop the confidence to pursue my dream of becoming a national journalist. With help from the bursary I went on to complete my NCTJ diploma at PA, including completing my 100wpm shorthand exam, something that I never believed I could achieve having reduced mobility in my hands.
"Since then, I secured a place on the BBC's Journalism Trainee Scheme and spent three years at the BBC covering events ranging from the Manchester Arena Bombing to the Salisbury poisonings and Brexit.
"I am now back at PA reporting on politics and using my shorthand every day. Without the help of the Read family none of this would have been possible and I am eternally grateful for their continued support."
Carolyn Read, Thomas' mum, said: "We are immensely grateful for all the support we continue to receive for the bursary from our friends, family, colleagues and especially from the NCTJ and Sky.
"We are really proud of the achievements of all our recipients. As recent events have shown, an independent, inclusive and diverse media is more important now than ever."
Although meeting in person to fundraise this year isn't possible, all participants will get together via Zoom on the day to celebrate their efforts.
Please help us reach our fundraising target of £2,000 by sponsoring our fundraiser. All proceeds will go directly to the Thomas Read bursary.
https://donate.giveasyoulive.com/fundraising/turn-out-for-thomas