NCTJ tutors keeping students engaged through remote teaching
Keeping students engaged as a community is essential say NCTJ tutors as they turn to remote teaching during the coronavirus outbreak.
Keeping students engaged as a community is essential say NCTJ tutors as they turn to remote teaching during the coronavirus outbreak.
While students are now keeping safe and learning from home, tutors are working hard to keep up contact, deliver lectures, offer shorthand training and give their cohort that all-important practical experience delivered on an NCTJ-accredited course.
To do this, tutors are using a range of video conferencing platforms, including Zoom, Microsoft Teams and Big Blue Button, to connect with their cohort and allow their students to interact with each other while learning from home.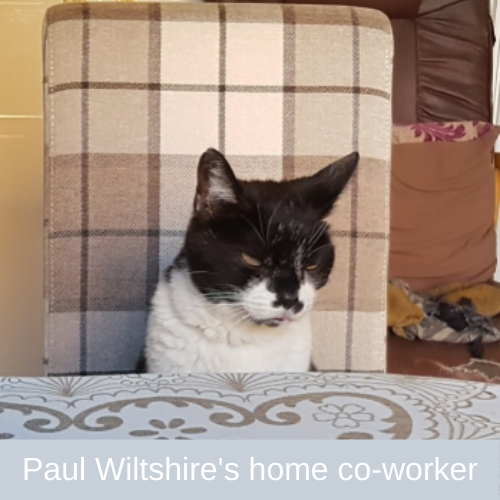 Paul Wiltshire, BA Journalism course leader at the University of Gloucestershire, said the new style of teaching has meant some students have become more likely to contribute than before.
He said: "We're using a mixture of Big Blue Button – which allows us to teach online, while sharing slides and our screen, and to get chats going – Microsoft Teams, and audio and video recordings.
"Our experience has been that attendance and engagement has been encouragingly high, and that some students who can be reluctant to contribute are now coming forward.
"We've all also been doing a lot of video personal tutor and general catch-up meetings to discuss progress, the new online world, and the very real and heart-rending dilemmas some of our students are now facing."
Suzanne Rodgers, course leader of the academic-year diploma course at North West Regional College, recommended using different platforms for different types of interaction with students.
The college is using Zoom for video conferencing tutorials and general advice, Google classroom for students to turn in work and get feedback and Facebook for touching base with information about online and phone support services.
Microsoft Teams has also proved particularly useful at City of Liverpool College with group shorthand sessions and personal one-to-ones being delivered via the platform.
Course leader Alice Gregory has also marked media law revision questions by annotating their work on screen, sending it back to them and following up with verbal feedback via video call.
At PA Training, the Zoom platform is being used for remote learning for the part-time and full-time courses, and guest lecturers are being invited to contribute to future sessions.
Mark Wray, head of journalism, said: "Whole class sessions have been delivered covering all subjects including shorthand, something that we thought would present the greatest challenge to remote learning.
"Our shorthand tutors, Kate Charles, Richard Ward and Tracey Schapira, have done a brilliant job combining Zoom presentation with white boards to demonstrate Teeline outlines. We've also used separate meetings to host smaller groups, particularly for copy coaching.
"Our trainees and apprentices have taken to this new way of working very quickly and have been extremely appreciative of the efforts to continue their diploma training in unprecedented circumstances."
Progress with shorthand training is continuing at Kingston University with tutor Sue Alexander using the video conferencing provision in the university's virtual learning environment. She said: "It is superb being able to see the students almost in the normal way and it is uplifting to see that progress has not been halted.
"It's great to preview passages and send any outlines for preparation for the next session, together with phrases. Yes, it is possible – and very helpful – for them to access the NCTJ recordings individually, but peer support (and teasing, as appropriate) relieve the intensity and provide much needed contact with their peers."
Staff at News Associates have been providing support to their students by contacting journalists from all stages in their careers to give their advice on working from home. Videos have been shared using the hashtag #WorkingFromHomeTogether.
Usual sessions have been delivered with the help of Zoom's features, such as breakout rooms.
Graham Moody, head of journalism, said: "We are constantly learning but trainees have given us positive feedback and they are thankful to have been able to continue their courses almost seamlessly – someone even described their two hours of shorthand a day as their lifeline to sanity!
"It's not just lessons we are using Zoom for but also as a way to help trainees keep active and aid their mental health. We are a supporting a trainee to run yoga classes for all other trainees through Zoom and one group is using it to host pub quizzes for some light relief."
Nottingham Trent University revamped their usual breaking news scenario, which normally includes face-to-face interviews with police officers and a mock press conference, into an online format.
Students were tasked to quiz tutors acting as investigating officers in online groups before filing a 300-word story to deadline and then having to incorporate breaking details sent via their learning portal.
Jonny Greatrex, senior lecturer in journalism at the university, said: "It still worked well as a day of online learning to reinforce news judgment and writing skills before their upcoming portfolio hand-in."
Steve Cohen, course leader of the journalism diploma course at Brunel University, added: "Cirrus is now a godsend because you can use Skype Meet Now but then show them your desktop and mark their mock paper answers in front of them."
At the University of Sunderland, the topic of coronavirus has taken centre stage in both storytelling and lecture content. A live blog on coronavirus updates from around the north east has become the most-read story on the university's own SR News website.
Online ethics sessions have dealt with ethical reporting on the coronavirus, as well as coping with mental health and resilience.
Video journalism students have also been getting to grips with using Facebook Live by documenting an hour in lockdown and students on the fashion journalism courses have been producing relevant stories, including favourite isolation reads and what it's really like to work in retail during the pandemic.
Students themselves have also been using bespoke university Facebook groups to share isolation tips, including how to start yoga and gardening.
Carole Watson, course leader of the BA Fashion Journalism course and media law lecturer at the University of Sunderland, said: "The most important thing for us, besides our students' and staffs' safety, is keeping our students engaged as a community – which means reaching out to them where they are which is not necessarily their student emails but by social media platforms and our virtual learning environment."