NCTJ partners with Ability Today to launch journalism course for disabled students
The NCTJ has partnered with Ability Today to launch an introductory journalism course for aspiring journalists with disabilities.
The NCTJ has partnered with Ability Today to launch an introductory journalism course for aspiring journalists with disabilities.
Ability Today is a social enterprise and online platform which provides news and resources to help support people with disabilities.
Thirteen students with varying disabilities have so far enrolled on the course, which will deliver the NCTJ's level 3 Certificate in Foundation Journalism (CFJ) qualification.
The course will be delivered over a period of six to twenty-four months, depending on the individual requirements of students.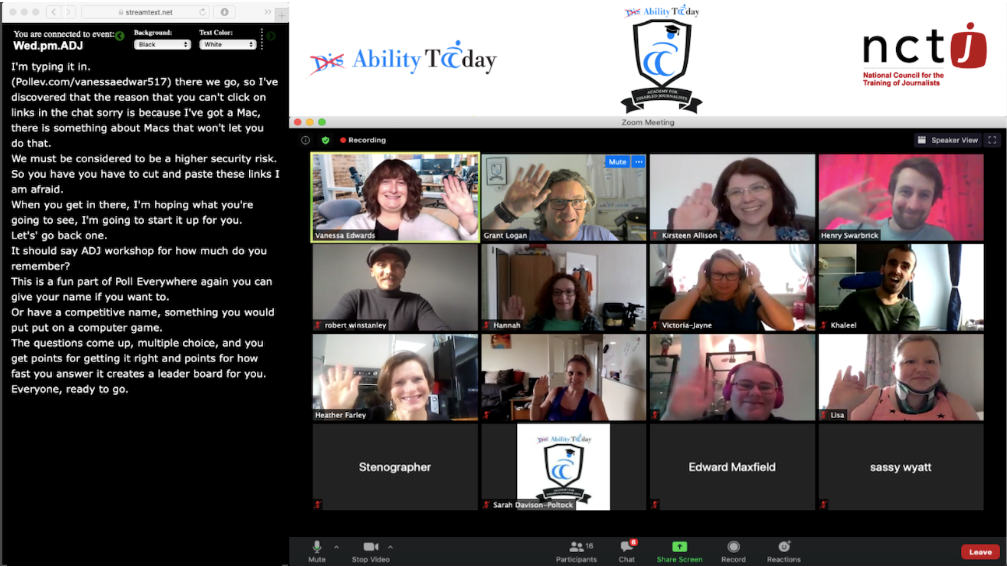 Due to the coronavirus pandemic, the course will now take place remotely, providing an opportunity for students from across the UK to participate.
Interactive online sessions began on Wednesday, 13 May.
Grant Logan, founder of Ability Today, said: "In 2019 we changed our name from Disability Today as we felt it was time to shout about what we can do, not what we can't.
"We have been developing our roving reporter program now for a couple of years, sending our teams out to cover events and create their own stories, and at the beginning of 2020 it felt right to launch our academy for disabled journalists.
"Giving our students the skills and ability to go out and work in the mainstream media. Hopefully creating positive role models and pathways to employment."
Direct mentoring and teaching support will be provided, and the course has been tailored for the needs of learners with a range of disabilities.
Students will also have the opportunity to have their work published on Ability Today's online news platform.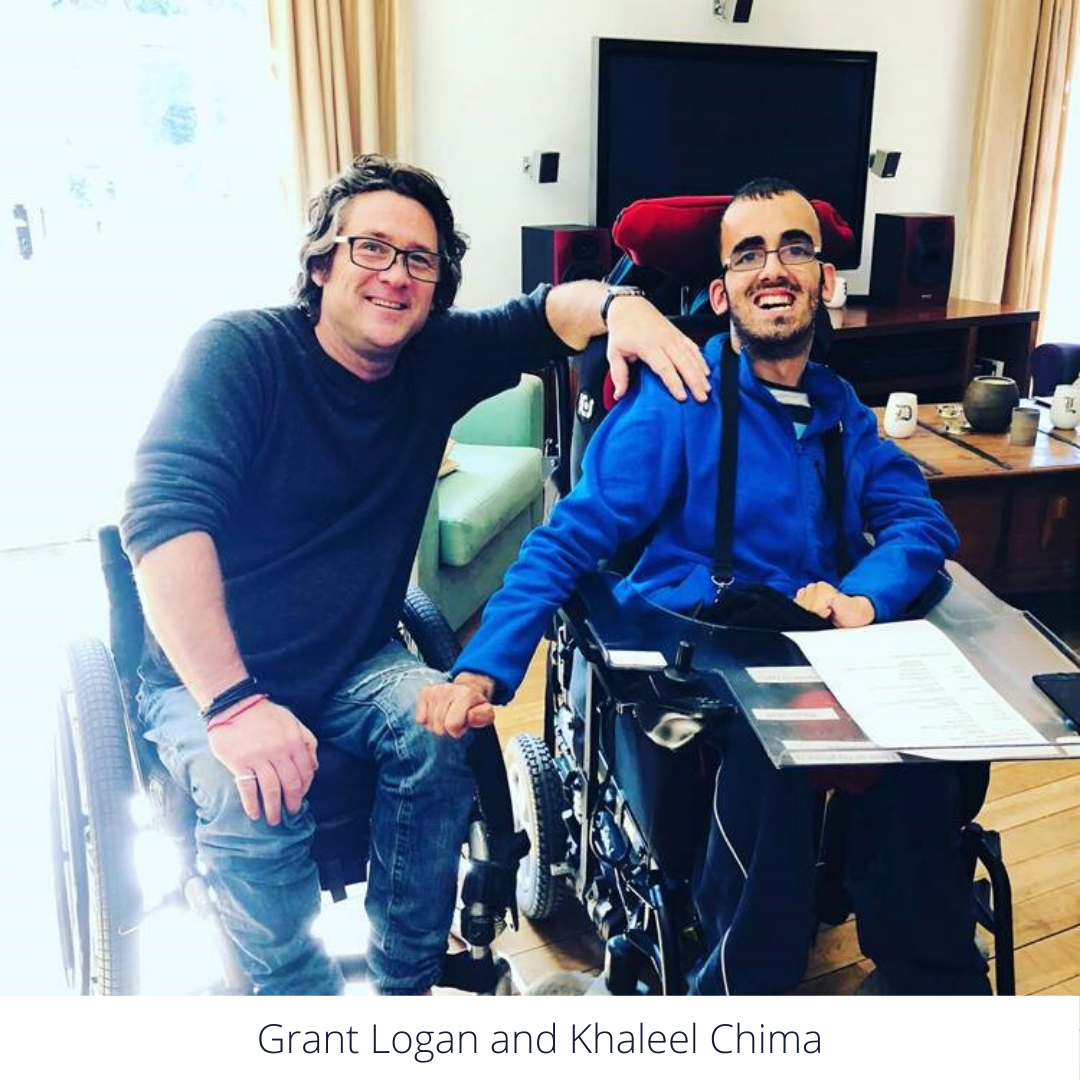 Khaleel Chima works for Ability Today as a roving reporter and has enrolled on the course.
He said: "I started out as a volunteer, and over time I became part of a dynamic, friendly team who all strive to make society a better and fairer place for us, the community.
"I am now getting out and about thanks to this inspirational social enterprise. Ability Today has boosted my confidence in the outside world. Thanks to them I feel that I am making progress with my life and helping the new generation with their future."
He added: "I am looking forward to learning more skills to improve my reporting work."
Will Gore, head of partnerships and projects at the NCTJ, said: "It is fantastic to see our partnership with Ability Today off to such a strong start. I'm looking forward to seeing prospective journalists learn and hone new skills as the course progresses.
"Last year we worked with Nike and PA Training to build a CFJ course focussed on women's sports journalism. That demonstrated to us the potential of this particular qualification to be tailored to specific subject areas or for cohorts with particular interests or needs.
"We're convinced our work with Ability Today on another new CFJ pathway will be equally successful. What's more, given the NCTJ's track record on promoting diversity in journalism, this project is a welcome addition to our efforts at making journalism as accessible as possible."