National Careers Week: What makes a good journalist?
Are you thinking of a career in journalism but wonder whether the job is the right fit?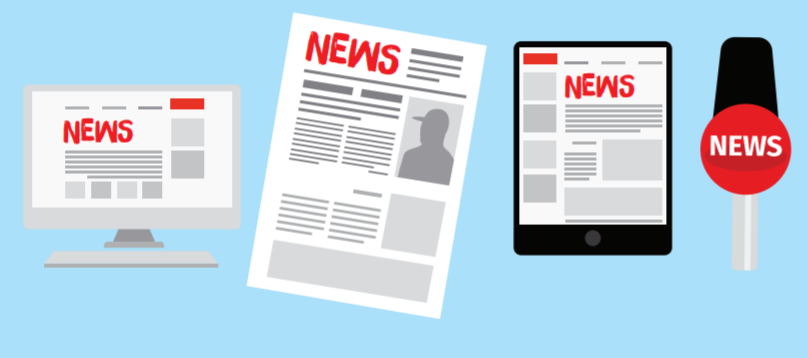 Are you thinking of a career in journalism but wonder whether the job is the right fit?
Here's a list of attributes that often make a good journalist. Perhaps they sound like you?
Curiosity – "Curiosity killed the cat, but a lack of curiosity killed the reporter" says the proverb.Are you interested in the world around you and holding people account? Does investigating stories and getting answers about the unknown pique your interest? If you don't understand something, do you ask questions until you do? Every day, journalists who are driven by simple curiosity unearth stories that are interesting, informative and entertaining.

With the increase in fake news, it's crucial to challenge the facts, too. As a curious journalist, you will always be willing to find out more, to dig deeper and ask questions that haven't been asked yet.

Being a people person – Would you like to spend your day talking to people and learning their stories? Do you enjoy getting to know new people? Are you good at keeping people at ease? Then journalism could be the career for you. Being a chatty and natural conversationalist is not something that you can learn in a classroom but is a crucial skill as a reporter.
Passion – Do you have a passion for a particular subject? Maybe you're into a specific sport, or perhaps you care strongly about the environment? Having that passion for your chosen subject gives you a niche, and means that you may have contacts in that field and would want to write about it. Editors love it when you bring stories to the table. Your news outlet will that much richer with stories you have sourced and have an interest in.
A hunger for news – As a journalist, you will be expected to keep your finger on the pulse of what's going on nationally and locally. An interest in the world around you and the latest events stands you in good stead as a journalist, helping you to come up with timely ideas for stories.
A desire to learn – A flair for writing or technical prowess doesn't come naturally to everybody. But that's where the NCTJ comes in. Studying on an NCTJ-accredited course helps you hone those skills and learn new techniques to become a journalist performing at the industry standard.