National Careers Week: Haley Bouma, STV
"With news you can always start with a plan but inevitably something will change throughout the day!"
National Careers Week is taking place between the 2nd and 7th March, and the NCTJ is proud to support the campaign. Throughtout the week, we will be sharing first-hand accounts from NCTJ graduates now working in a range of roles.
Haley Bouma joined STV News in Dundee as a multimedia reporter 18 months ago, after completing her NCTJ-accredited master's course at Glasgow Caledonian University. Before that, she worked offshore for the oil and gas industry.

Tell us about your job, what does a typical day entail?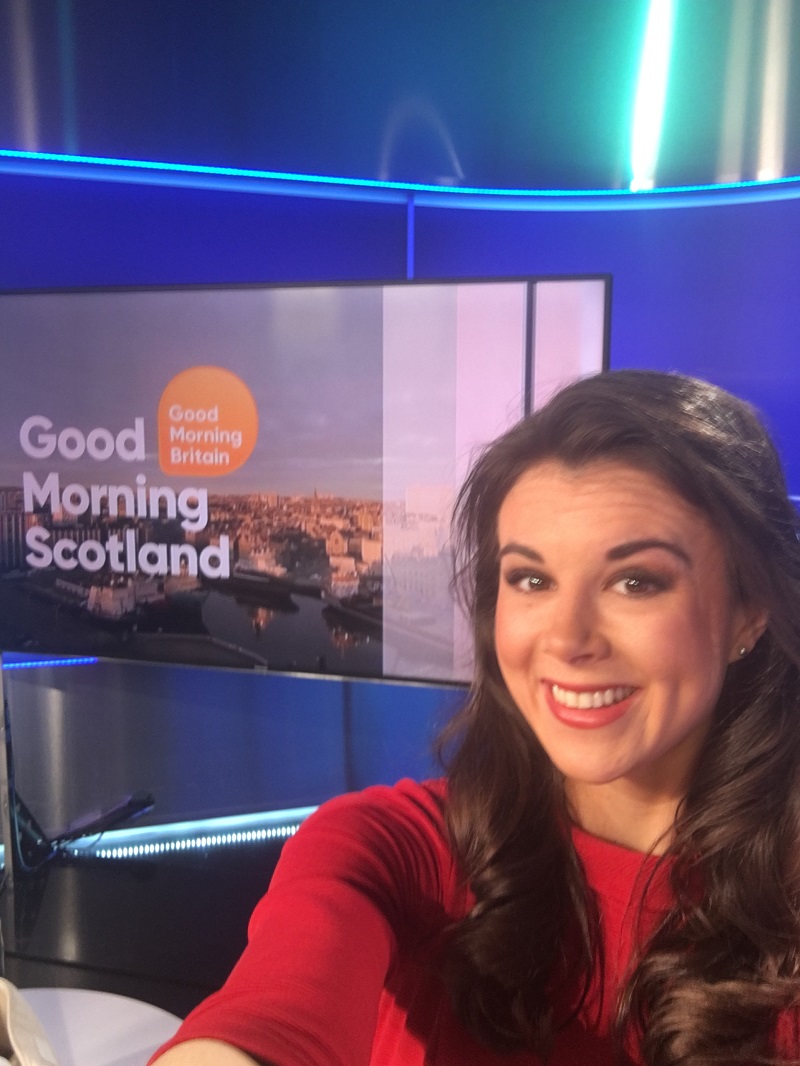 A typical day… I really don't have one, with news you can always start with a plan but inevitably something will change throughout the day! As they say, breaking news changes everything!
But, the day ALWAYS starts with coffee, hairspray and a good amount of make up because I'm on screen just about every day. Most of the time I can be found shooting my story on my own camera. As a video journalist it's more common for me to work alone.
I work in a regional office for STV so often present the local news bulletin later that day in addition to filming a story for that night. It's busy, diverse, but good fun.
How did your NCTJ training prepare you for a job in journalism?
For me it gave a solid foundation in good journalistic practice. Coming from a science and technology background I felt quite green to writing for broadcast. But, the course gave me the skills and confidence to do that plus other useful skills such as camera handling and writing for social media and online.
Why did you pick your course?
I wanted a course that would give me solid accreditations and had a good track record for employment afterwards. GCU's course had those two things. Plus, many of my contacts in the journalistic world had done the course and spoke very highly about it.
Why did you want to become a journalist?
In short, I love to talk! I've always been rather chatty (to say the least) and am interested in a wide range of things.
These two things serve me well as a journalist because your stories are all about people, where they're from, what's affecting them, why should they care about your story etc.
And you'll report on a very diverse range of things so the more things you take an interest in the better! With my time at STV I've reported on everything from politics to a funeral for a skeleton!
What advice would you give to any aspiring journalists?
Be bold, be a team player and work hard. It's a competitive industry but rewarding. Don't make the mistake in thinking you have to be perfect and have already written for The Times before you apply for jobs. News teams want people who are keen to learn and are prepared to put in the hard work to become a better journalist.