National Careers Week: Choose the right route for you
So, you want to study journalism, but where do you start? For the best chance of securing a job in journalism, studying for the NCTJ Diploma in Journalism will put you a cut above the rest - and there are several study routes available. We spoke to five recent graduates about the path they chose, and where they are now.
So, you want to study journalism, but where do you start? For the best chance of securing a job in journalism, studying for the NCTJ Diploma in Journalism will put you a cut above the rest – and there are several study routes available. We spoke to five recent graduates about the path they chose, and where they are now.
Postgraduate degree
Haley Bouma joined STV News in Dundee two years ago as a multimedia journalist. She reports in the Tayside area, shooting and editing her own stories for broadcast and online. She also presents the local news bulletins from Dundee. Before joining STV, Haley completed her master's at Glasgow Caledonian University, having previously worked offshore for the oil and gas industry
What does a typical day entail?
A typical day… I really don't have one, with news you can always start with a plan but inevitably something will change throughout the day! As they say, breaking news changes everything! But, the day ALWAYS starts with coffee, hairspray and a good amount of make up because I'm on screen just about every day.
How did your NCTJ training prepare you for a job in journalism?
Coming from a science and technology background I felt quite green to writing for broadcast. But the course gave me the skills and confidence to do that plus other useful skills such as camera handling and writing for social media and online.
Why did you want to become a journalist?
In short, I love to talk! And I'm interested in a wide range of things. These two attributes serve me well as a journalist because your stories are all about people, where they're from, what's affecting them and why they should care about your story.
Any tips for aspiring journalists?
Be bold, be a team player and work hard. It's a competitive industry but rewarding. Don't make the mistake of thinking you have to be perfect before you apply for jobs. News teams want people who are keen to learn and become a better journalist.
Undergraduate degree
Ben Coley works as a radio presenter and producer for BFBS The Forces Station, which provides music and informative content for the UK armed forces. A big part of Ben's job is interviewing people for stories, putting together packages and finding original stories that would be of interest to his audience. Ben also took part in the BBC Radio 1 Takeover 2020, presenting on the station on Christmas Day.
I would say my NCTJ course gave me my job now – I got it on my journalistic merits, and the NCTJ diploma seriously makes you a journalist. I know you hear that age-old phrase 'transferable skills' all the time, but the NCTJ pushed me to edit, interview and create insightful stories, which are things I have to do in my job every day.
For me, picking the multimedia journalism undergraduate course at Bournemouth University was a no-brainer, not least because it was NCTJ-accredited. The NCTJ is so well recognised throughout any media industry – the number of times I would go to a job interview and have a conversation about the NCTJ was ridiculous! The word 'multimedia' also sold it for me – it was very appealing to try out journalism across a range of platforms to really find the one I liked best.
For anyone wanting to do a journalism degree, I would say first, look for NCTJ accreditation. And once you're on course, don't be afraid to spot a crazy story and go for it. Creating something different not only tests you as a journalist but more importantly your story stands out and you'll get recognised for it. Mainly though, just enjoy what you're working on and be passionate about it because it's a heck of a fun subject.
Fast-track
Kumail Jaffer, 23, is a reporter at the Daily Mail. He studied the fast-track course at News Associates London, earning a gold standard Diploma in Journalism.
Why did a fast-track route appeal to you?
I was looking to get into journalism after completing a degree at the University of Warwick. I had managed to get to the final stage of the Daily Mail trainee scheme interviews and they recommended the fast-track course. I wanted to be able to study for the diploma quickly so I could come back and apply in the next round.
How has your NCTJ training helped in your career?
It was the most intense 22 weeks but you could tell that every day you were becoming a better reporter. One of the first tasks they gave us was to go out for two hours and get a story. I was suddenly brimming with ideas. Shorthand is also a big one. When interviewing someone on the doorstep and on the phone, it has proved invaluable. On a personal level, the course helped me defy my introverted nature in terms of approaching people.
Tell us about your role at the Daily Mail.
I started in Glasgow and I was there during the 2019 election period. Since coming back to London, I am usually on three night shifts a week and have to turn around copy really quickly. One highlight was going out with the National Crime Agency and the home secretary to report on a dawn raid.
Any advice for people considering a fast-track option?
You get out what you put into it: so, be ready to give 100 per cent. And try to keep up with shorthand from day one!
Apprenticeship
Yohannes Lowe graduated from university in 2017 and wasn't sure what he wanted to do next. He began working as a teaching assistant before seeing an advertisement for a journalism apprenticeship at The Telegraph. In 2019, Yohannes won the NCTJ Apprentice of the Year award.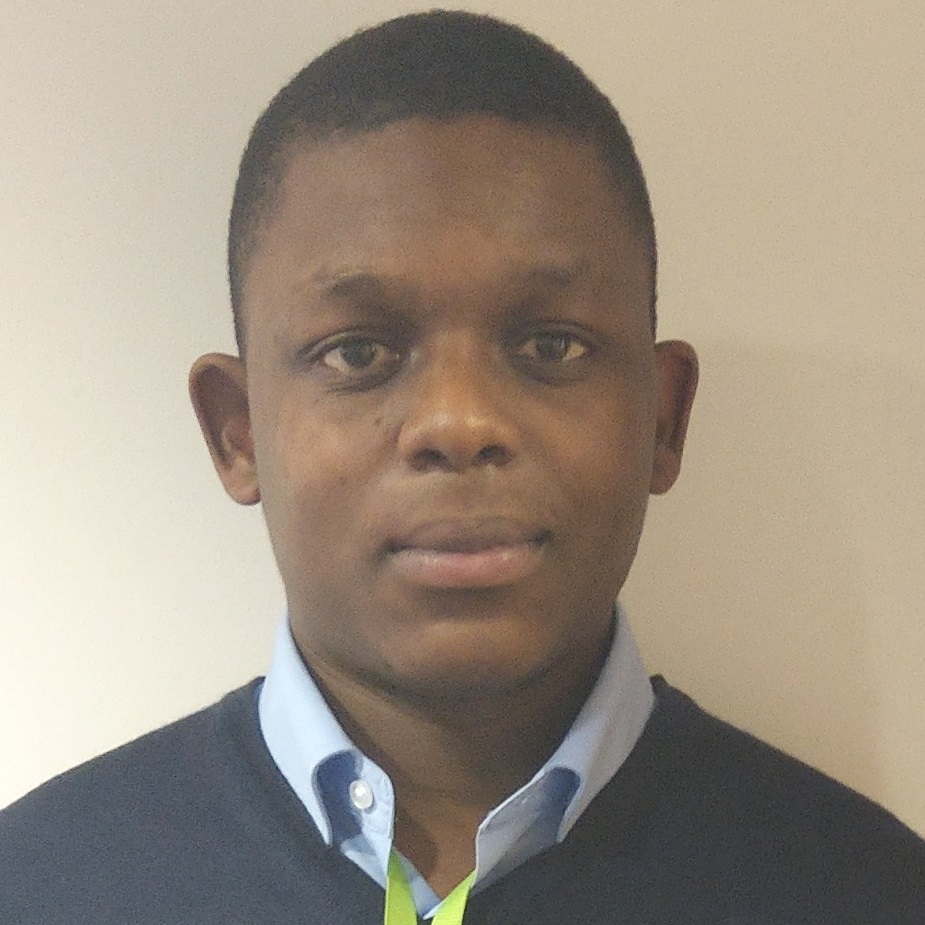 It was an entry-level position and included training so I thought it would be good to take a leap of faith. It was important to me that the apprenticeship was accessible to anyone from any background, because you hear that contacts are a good way to get you into journalism and I didn't have any. The apprenticeship puts everyone on a level playing field.
The encouragement and teaching at PA Training was vital: I reached 100 words per minute in six months and went on to get 120 words per minute. I use it every time I go to court now. Having a good grasp of media law meant I was also sent out to courts earlier than others as editors trusted I had that sound knowledge. Public affairs lessons felt boring at the time but knowing about the structure of the NHS, local councils and how they are run meant I was able to do the job quicker and hit the ground running.
There is a lot to be said for the university experience. But if you are dead set on becoming a journalist and know that is exactly what you want to do, then an apprenticeship is for you.
College course
Caoimhe O'Neill, Liverpool reporter at The Athletic, graduated from City of Liverpool College in January 2019.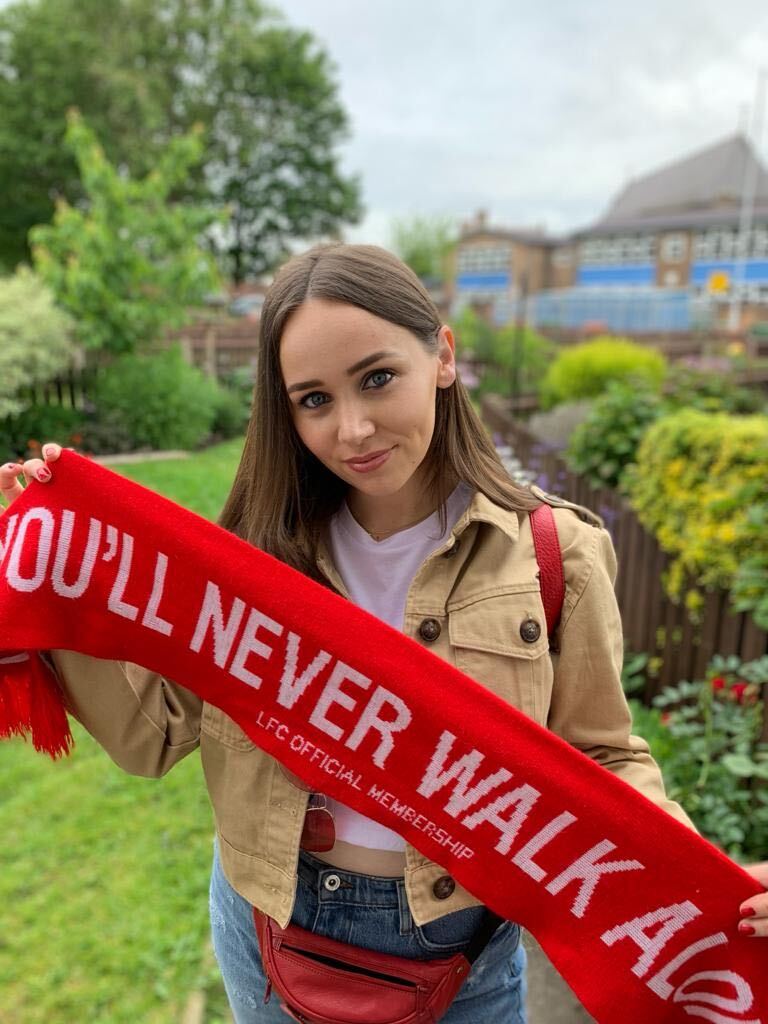 I work as a Liverpool reporter for The Athletic after a previous stint working as a senior football writer at the Liverpool Echo. I absolutely love my job. Being able to report on the team I have grown up supporting is such an honour. Writing for The Athletic and being able to produce in-depth Liverpool pieces for our subscribers is a complete dream come true.
After almost pursuing a career in teaching I had a change of heart and decided instead to become a journalist. With no idea of how to break into sports journalism, I spoke to a journalist friend who advised me that studying for an NCTJ diploma would be a perfect first step in the right direction. That person was right as it was the diploma which helped open the door to the industry and since then I haven't looked back.
Without having studied at the City of Liverpool College I would not be writing for one of the most well-respected sporting content providers in the world. It has changed my life. Without it, I just wouldn't be living my dream. I went from not knowing what I wanted to do to interviewing Jurgen Klopp in a matter of months. The NCTJ training gave me the skills and opportunities to be able to do that.
The training also gave me the fundamentals of writing journalistically: you really don't know how to do that until someone teaches you. Shorthand is vital as well. It allows you to take accurate notes while you interview and bails you out when you have technical difficulties. The video journalism module opened up a whole new world for me and taught me practical skills. To have a clear understanding of media law is also crucial for journalists. The NCTJ training has been massively beneficial to me and if you are thinking of pursuing a career in journalism then this is your first step. I can't recommend it enough!
Click here to search for accredited courses. Click here to find out more about apprenticeships.
Read our journalism careers guide.