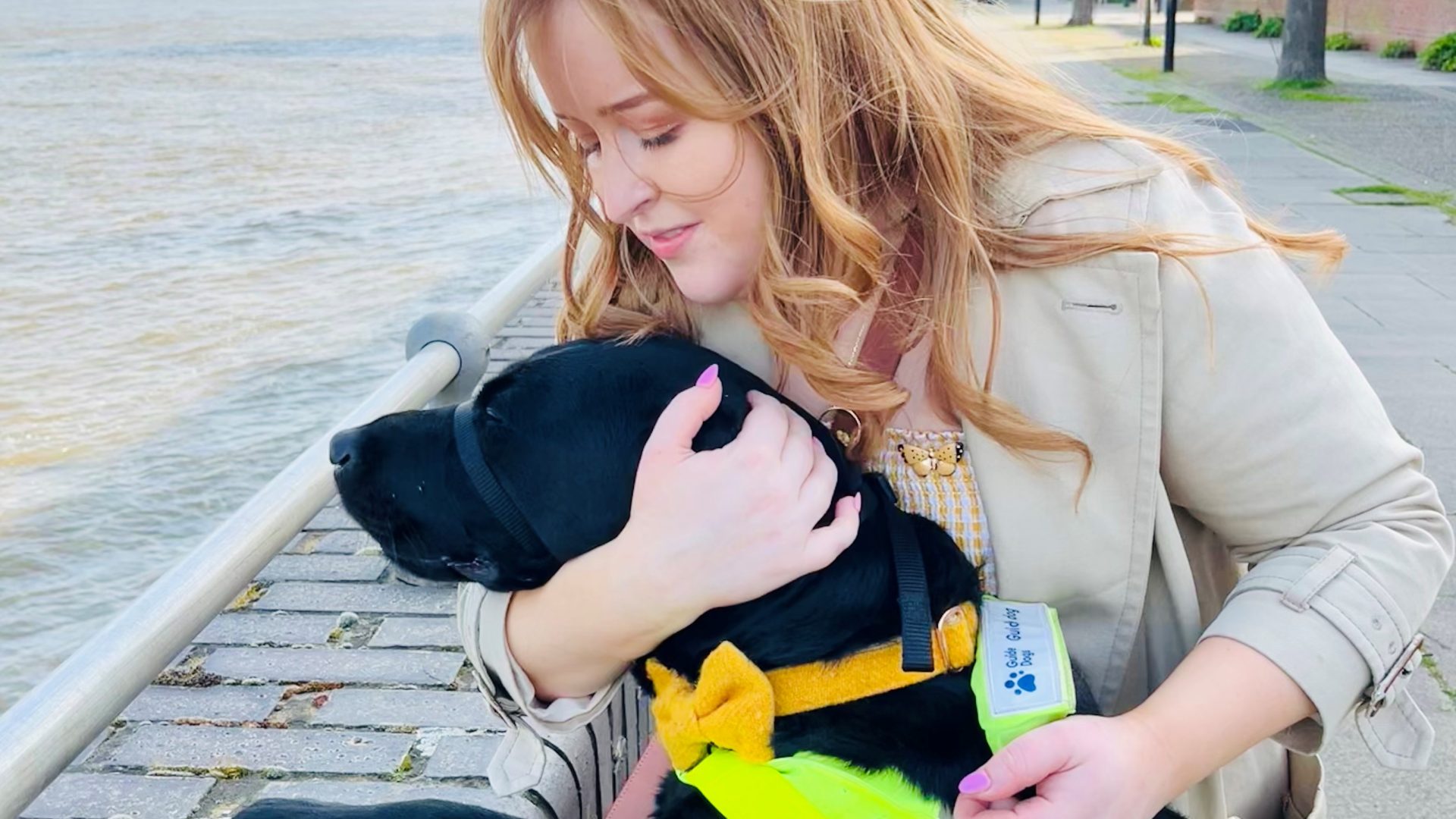 National Apprenticeship Week: Journalism apprentice in 'dream job' after receiving NCTJ training for aspiring journalists with disabilities
A student who received bespoke NCTJ training for aspiring journalists with disabilities is celebrating securing her "dream job" as a journalism apprentice.
National Apprenticeship Week is taking place between 6-12 February, and the NCTJ is proud to support the campaign. Throughout the week, we will be sharing first-hand accounts from current and former apprentices, as well as employers, to demonstrate the benefits of journalism apprenticeships.
A student who received bespoke NCTJ training for aspiring journalists with disabilities is celebrating securing her "dream job" as a journalism apprentice.
Emily Davison, who is visually impaired after being diagnosed with Septo Optic Dysplasia when she was born, has started working as a trainee journalist with the News Shopper in South London.
She will also be studying for the NCTJ Diploma in Journalism with Darlington College while she works.
The 28-year-old, who lives in south east London, secured the role after completing the NCTJ's Certificate in Foundation Journalism with Ability Today's Academy for Disabled Journalists.
Emily was approached by the social enterprise, who had spotted her online presence as a blogger and disability activist, to ask if she would be interested in joining the course, which offers an introduction to journalism skills.
She had launched her blog 'fashioneyesta' in 2012, and launched her brand across YouTube, Instagram and other social media platforms, with the aim of challenging people's perceptions of sight loss.
She said: "I have wanted to be a journalist for a very long time, it's a career I have always wanted to go into.
"I wanted to learn to be a professional journalist and I was saving up to do the NCTJ course already.
"The beginner course came up with Ability Today and I thought I would start with that. It was lockdown, so I applied for it because I thought it looked interesting.
"It definitely came at the right moment for me."
The NCTJ has partnered with Ability Today since 2020 to offer accessible journalism courses to aspiring journalists with disabilities and longstanding health conditions.
Ability Today delivers introductory journalism courses to students like Emily to achieve the Level 3 qualification, as well as courses offering training for the entry-level Diploma in Journalism.
Candidates study remotely via the NCTJ's Journalism Skills Academy platform and through interactive online video masterclasses.
Emily said: "They were very well equipped; we didn't have to ask for anything.
"They were really eager to make things work for everybody and to make it really inclusive."
She praised the way the cohorts had been established to create a community of aspiring journalists.
She said: "As we attended a lot of the course together, there was a lot of chatting. We had our own WhatsApp group and we all posted links and opportunities that we thought would be helpful to others.
"We tried to support each other. It was a nice group of people."
Following an online masterclass with Jody Doherty-Cove, special projects editor at Newsquest, Emily opted to put herself out there and ask about any possible opportunities.
She said: "They offered me some experience with the News Shopper online and I thought it would be good experience for my portfolio.
"I did some write-ups and pitched my own stories. I wrote three stories over the course of that day.
"They were very happy with my work and asked for a copy of my CV and it went from there."
Emily was about to embark on her training for the NCTJ's industry-standard Diploma in Journalism with Ability Today, when she spotted that the News Shopper was hiring a trainee journalist.
After enquiring whether they would accept applicants without the diploma, she decided to bite the bullet and apply. Following an interview, she was delighted to be offered the job.
Emily said: "I had tried many apprenticeships and traineeships for disabled people but never got it because it was too competitive.
"To be told I got the job because of my skillset and portfolio was so nice. To add to it, I was told I would also be able to study for the diploma while working.
"Offering me the ability to study it while on the job was very desirable."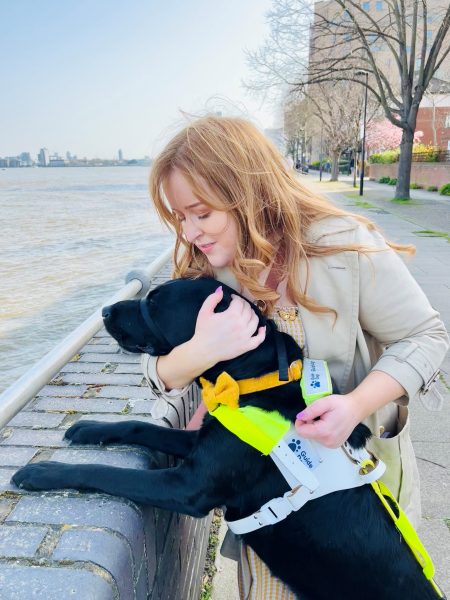 Emily began her trainee journalist role in November and has so far never been short for stories, recently covering housing issues in south London and how businesses have been impacted by Royal Mail strikes.
She will soon be embarking on her diploma training by joining remote sessions with Darlington College once a week.
She said: "I am really enjoying it and I am looking forward to starting studying. It's mostly working remotely and I can go into the office when I want.
"The flexibility is something I am very grateful for as it means I can be consistent.
"It's amazing that I finally have my dream job."
Grant Logan, founder of Ability Today's Academy for Disabled Journalists, said: "While studying for the CFJ, Emily made a connection with a masterclass guest speaker and landed some work experience, which then led to her trainee reporter position at Newsquest.
"From the start we were extremely impressed with Emily, one of our most engaging Academy students, we always knew that she had the potential to go far as she showed huge motivation and drive.
"With articles already commissioned and her continued social media presence, she showed that perseverance and commitment to her craft would help her make the move to full time employment. We are really excited to watch as Emily develops her career."
Simon Murfitt, editor at Newsquest London, said: "Emily was helped with her Certificate in Foundation Journalism by Ability Today and they also helped her when she did work experience with us last year. And we're really glad they did as she was so helpful on her placement that she was a great candidate when a vacancy for a trainee reporter came up later in the year.
"It's so important that journalists represent the diverse populations they serve and we can't do that without people from all walks of life in our newsrooms, so I was delighted we were able to take on Emily in a permanent position."