My NCTJ Journey
Student journalist of the year and Journalism Diversity Fund recipient, George Gigney talks about his NCTJ journey.
By George Gigney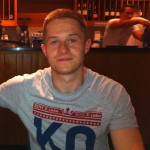 I almost didn't enrol on an NCTJ course last year, simply because I didn't have the money. I had been granted a place at News Associates, but had no way of paying the fees. I did a bit of research and came across the the Journalism Diversity Fund, but I wasn't sure I fit the bill for what they were looking for. I sent off the application, hoping for the best. I was over the moon when invited back for an interview.
I was incredibly nervous on the day and, in all honesty, I came away thinking I had screwed the interview right up. A couple of weeks later, while working on my dissertation at university, I got the call saying that the JDF would pay my fees and a monthly maintenance while I was on the course. Obviously I was ecstatic, but the news also gave me some serious motivation. Simply put, without the JDF I wouldn't have done an NCTJ Diploma and my career aspirations would have been seriously hampered.
The JDF putting their faith in me was a huge compliment and I vowed to put everything into the course in return. Although I didn't expect it, winning the NCTJ Student Journalist of the Year award seems the right way of paying the JDF back and I'm hugely proud of it.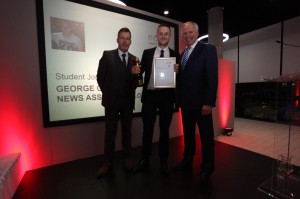 I was fired up for the course and felt I got off to a fairly decent start, but within a few weeks shorthand started to get the better of me. I felt I couldn't handle the pressure and was worried I was out of my depth. My girlfriend, Andrea, talked me down plenty of times and convinced me to stick with it – luckily I did, and I can't thank her enough.
Shorthand is a massive challenge but it's one of those things that you can overcome by simply putting the time in – eventually it will click. When it did for me I gained confidence and momentum and that's when things picked up.
While an NCTJ course is hard, hard work it can also be a lot of fun and that was certainly the case at News Associates. The staff there are all brilliant – they pushed us hard and were great teachers, but we also got on with them really well. If I had done my NCTJ course somewhere else, I really don't think I would have won this award.
I learnt so much about journalism on the course and I use those lessons every day in my work. I'm now at Boxing News magazine – a publication I've aspired to work at for years – and it's down to the skills and experience I gained at News Associates, as well as the support of my girlfriend.