My Gold Standard Journey
Last year, I decided to quit the glamorous life of a PR to pursue a dream I've had since I was 12-years-old – to become a journalist.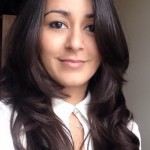 By Shruti Sheth Trivedi
Last year, I decided to quit the glamorous life of a PR to pursue a dream I've had since I was 12-years-old – to become a journalist.
Having been accepted on to the fast-track course at Lambeth College, my first concern was, "How on earth am I going to fund this?!" The course fees, coupled with extortionate travel costs, weren't something I could afford, especially if I was going to have to leave a full-time job to focus on it.
I raised this concern to Richard Morris, one of the tutors on the course, when I went in for the pre-entry exam. His tip about applying for the Journalism Diversity Fund would be the catalyst in helping me to pursue this seemingly impossible dream.
One look at the application form and I almost gave up before I'd even started. It was the most difficult application I'd ever had to fill out, but I sent it off anyway hoping for the best. I was over the moon when I found out I was invited for an interview, which was one of the most nerve-racking interviews I've attended, not least because of the panel! I was so nervous on the day, I felt I'd pretty much blown it after I came out.
I was on honeymoon when I received the call from the lovely Lisa Nelson – I was going to be awarded a bursary! Not only was the JDF going to cover the cost of my fees, it was also going to help with travel expenses. For this incredible show of faith, I vowed there and then to put everything I had into the course in return.
I got off to what I thought was a fairly good start – I had done journalism at university and found a few things coming back to me as I studied law and news reporting.
Shorthand, however, was a completely different ball game. It was like learning a new language and we were told on day one that we had no hope of passing the 100wpm exam required for the coveted gold standard diploma if we didn't do at least two hours of practice a day. So I practiced outlines, blends, joins and special forms every opportunity I got.
It took months of studying, sometimes screaming in frustration at my lack of understanding of public affairs or not getting beyond the stubborn 80wpm shorthand, and there were a few times when I was tempted to sack it all in and go back to my safe, secure PR job.
Never have I been so glad to have stuck at it. Even at my lowest, I found the strength (mainly through my ever supportive husband) to carry on. As he kept reminding me, getting the diploma would take me one step closer to my dream of becoming a journalist.
My proudest grade – 64 per cent in news reporting, joint highest score in my class – was for an exam that is so notoriously difficult to pass, I had convinced myself that I would have to retake it at least once, if not multiple times, in order to get the desired 50 per cent or above pass mark for the gold standard.
Today, I'm a gold standard journalist – the product of many tears and of course the bursary from the JDF, without which I wouldn't even have managed to get on the course, never mind pass it. So if you're a budding hack from a diverse background, apply! It may be the best thing you do for your media career.