My apprenticeship story – Safeeyah Kazi, London Evening Standard
"Prior to beginning this course I had been very nervous about my lack of experience in journalism but was determined to learn as much as possible as quickly as possible to ensure that I was useful in the newsroom. I chose to delve into the apprenticeship route because it ensures a direct step in the door."
National Apprenticeship Week is taking place between the 5th and 9th of March, and the NCTJ is proud to support the campaign. Each day throughout the week, we will be sharing first-hand accounts from apprentices and employers to demonstrate how apprentices work for them.
Safeeyah Kazi, London Evening Standard apprentice, shares her story below:
Prior to beginning this course I had been very nervous about my lack of experience in journalism but was determined to learn as much as possible as quickly as possible to ensure that I was useful in the newsroom. I chose to delve into the apprenticeship route because it ensures a direct step in the door.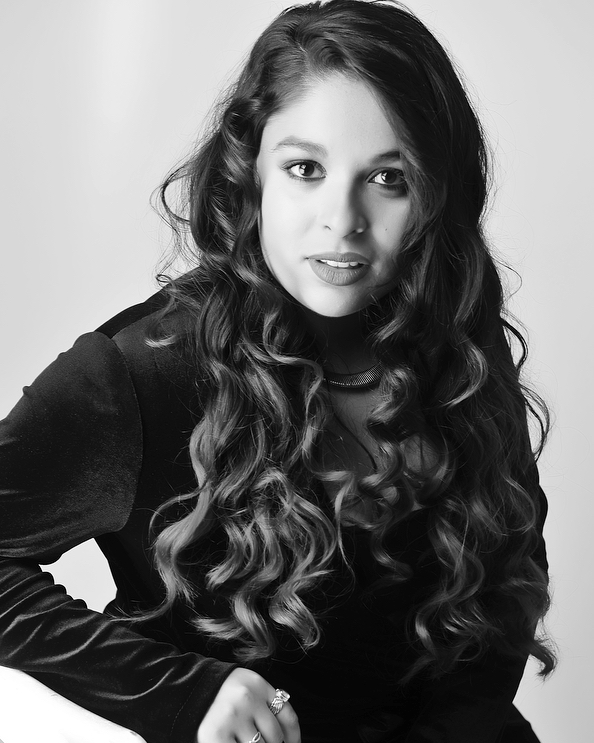 Where university offers no promises, an apprenticeship gives you quality experience making you immediately employable, it also gives you direct industry experience with tips and tricks from the professionals before you even step in the door of the newsroom. The hands-on experience is invaluable as there are elements of the role that you would never otherwise get an insight into through a textbook or a PowerPoint presentation.
All the additional skills such as being able to convince members of the public to give you their views in vox pops, persuading PRs for exclusives and interviews or even the way parliamentary reporting truly works in terms of building contacts are not something that you are taught but simply learn whilst practically doing the job. This opportunity to actively participate in the role and function as a journalist ensures that I have all the skills necessary to actually fulfil the role, which is not something university would offer.
The NCTJ training course was imperative in my progress, for example getting shorthand at 100wpm, despite how traumatic it was, it is a tool I use on a day-to-day basis and ensures that I am able to go out on a job without concerns as to whether or not I can get all the information I need when speaking to someone. Similarly, becoming legally sound has given me the confidence I need that my employers can trust. Essential journalism for me was absolutely critical in learning how to write for publication; coming fresh out of college, newswriting was not a skill I had under the belt and this is arguably the most necessary, hence it was vital in giving me the ability to write in the style required.
All of these skills have been transferable to the workplace and for someone with no experience in the industry the course was invaluable in giving me the training, confidence and skills needed. The first story I ever had published was a story about a stand-up comedian turned priest. I interviewed the man, of course making a series of 'novice' mistakes, but eventually completed the story with the help of colleagues. I can remember opening the paper on the train home and being brought to tears because my dream of being a published journalist was finally in reach – I still have the clipping on my wall!
This first story was published while I was still at college, since then I feel I have grown leaps and bounds as a result of finishing the NCTJ and the guidance and encouragement I have received from the Evening Standard is beyond what I could have imagined. Following the completion of my course some of the highlights of both my personal and professional career have occurred. I recently interviewed a band called The Vamps on the back of contacting the PR myself and pitching this to showbiz. For me this was a massive win in that I finally put all the skills I had learnt into practice.
I also visited a food bank and wrote a piece for Independent Voices, a personal and professional win simply because it's such an important issue and projecting the voice of those who are struggling underneath our noses is something I am proud to have done. Additionally, I have written stories on Sadiq Khan's mental health campaign 'Thrive LDN', a story on an immersive horror house (which was terrifying) and I carried out some shadowing on the acid stories.
Shadowing has been such an asset to me in implementing what I learn from reporters on the job, their wealth of experience is a privilege to learn from. The skills I have learnt from other journalists whilst shadowing have been implemented throughout my time on the scheme, such as techniques in obtaining vox pops or interviews and even the focus on accuracy whilst working on-the-go. The absolute highlight of the scheme is having had the pleasure of covering the BRIT Awards red carpet. Despite having previously covered other events such as The Voice press launch and conducting numerous interviews including The Script, Stereophonics and Fall Out Boy, the BRITs demanded proper practice of all the acquired skills.
Having progressed on to the digital element of the company and dipped my toes into the world of entertainment, being able to put all of my skills into practice in such a way was truly noteworthy. Whilst covering the BRIT Awards it was essential that I was direct and forward in introducing myself to new PRs in order to get the attention of their celebrity clients, I then had to interview the relevant people based on previous research, stand in front of the camera to interview them and then put together a piece on the various video packages ready for the next morning. This experience combined my essential journalism, shorthand, ethical understanding and public affairs, as well as abilities to interview efficiently to get a strong line in such a short period of time, communicate effectively in order to obtain interview time and not miss out on the bigger stars, prioritise and work to deadline for the next morning.
The scheme has filled me with confidence in my ability to do my job as an effective member of the team, having progressed onto the digital side of the business it is essential that I am working to a high standard at a quick pace because of the demand to constantly put out new content. Being able to pitch content obtained for the online part of the business to the paper and adapting my work across both has ensured that I have developed my skills in both sectors, giving me the freedom and opportunity to do both. This has allowed me to cover numerous events and interviews on behalf of both the paper and online and allowed for greater exposure and wider reach for the content I produce.
Working across the print and digital sector and both news and entertainment has given me a wide range of experience that I otherwise would unlikely have obtained. The variety in knowledge gained from immediately putting the skills learnt on the NCTJ fast-track directly into action in the workplace has without a doubt cemented the values of a journalist in me at its core which is critical in having the confidence to pitch ideas and meet mandatory requirements when producing work.