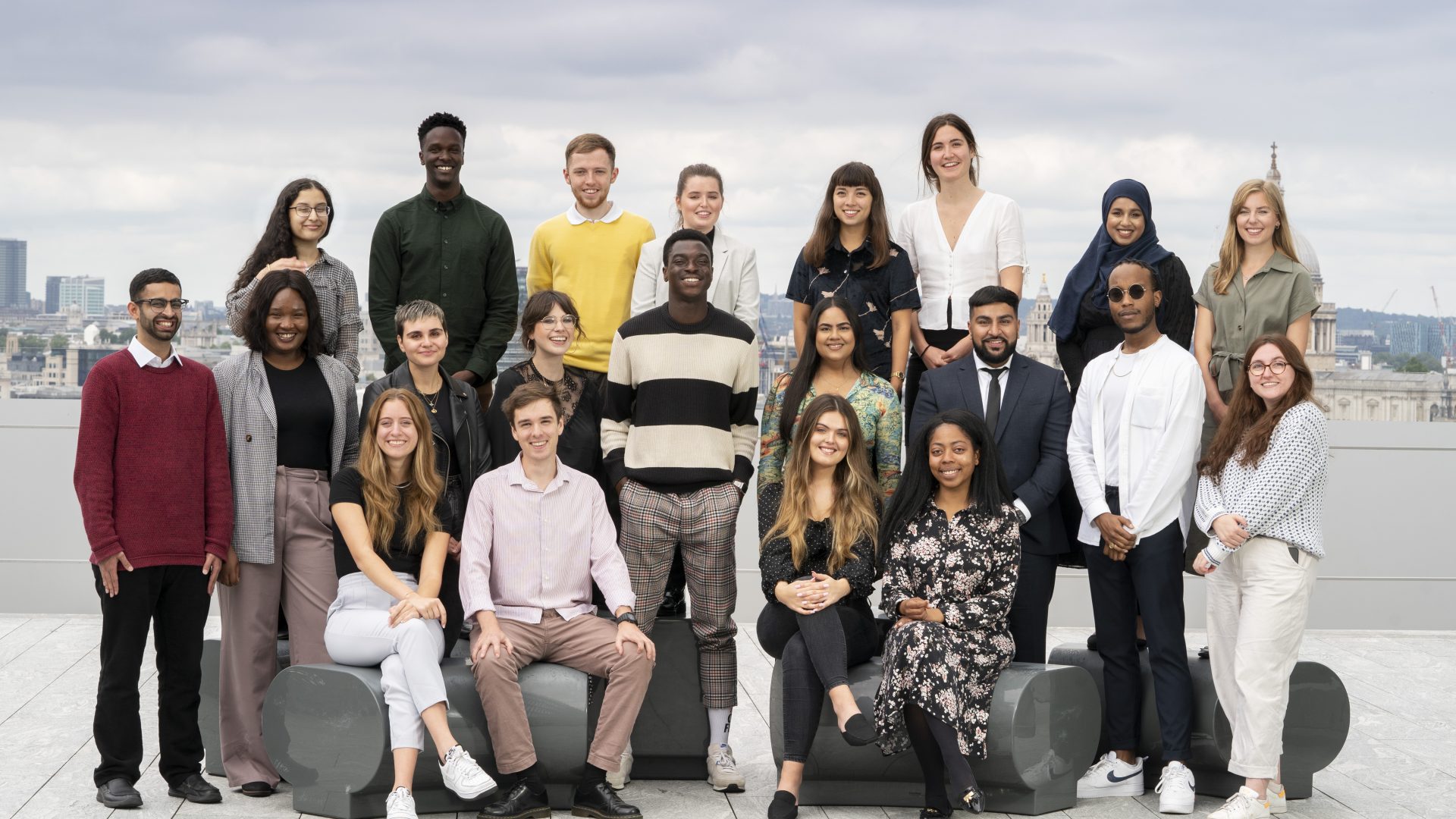 Latest NCTJ careers guide published to inspire journalists of the future
The handy guide, which is sponsored by the Financial Times, is on its way to more than 3,700 secondary schools and colleges across the UK, as well as job centres.
The latest edition of the NCTJ's careers guide has been published today, encouraging people from a range of backgrounds to consider a career in journalism.
The handy guide, which is sponsored by the Financial Times, is on its way to more than 3,700 secondary schools and colleges across the UK, as well as job centres.
Now in its fourth year, this bumper edition of the careers guide is filled with valuable advice from reporters in a range of roles about how to make a successful start on the journalism career path.
Abbie Scott, deputy managing editor of the Financial Times, said: "Once you start out on your journalism path, you may be offered work experience, internships and fellowships.
"Use these opportunities to shape your career; whether it is the connections you make, perfecting your fact-checking, formatting your intros, practising your shorthand, learning a new publishing software, learning SEO or getting a byline.
"The Financial Times and the National Council for the Training of Journalists want students from all backgrounds regardless of ethnicity, religion and sexuality to receive gold-standard journalism training and feel welcome in our newsrooms."
The guide has also been supported by advertising from the following organisations: BBC, Bournemouth University, Brunel University, City of Portsmouth College, Liverpool John Moores University, The School of Journalism from News Associates, News UK, PA Training, Sky News, University of Central Lancashire, University of Gloucestershire, University of Sheffield and the University of Sunderland.
BBC Radio London presenter and producer Jacqueline Shepherd is this year's cover star and gave her advice on how to make your mark in journalism.
Journalism Diversity Fund recipient Jacqueline, who studied at News Associates in London, said: "Stay curious. Keep your eyes and ears open and listen to what's going on around you.
"The chances are that there will be someone out there who is interested in what you have got to say."
New features inside this year's guide include journalism terms defined, how the LGBTQ+ Journalism Network is a platform for change and the endless opportunities in using TikTok as a journalist.
The booklet also features easy-to-navigate listings of all NCTJ-accredited courses, which offer unrivalled expertise and training.
Natalie Coleman, the NCTJ's quality and standards manager, said: "We are sending out this guide to schools and colleges across the UK to let students know about the exciting prospect of studying on an NCTJ-accredited course, which will open the doors to their chosen journalism career.
"The guide features a whole host of NCTJ alumni and students, all of whom have come from a range of backgrounds and are setting out on the path to success in a whole range of careers in the media sector. They've done this because they have achieved – or are working towards achieving – the industry-standard Diploma in Journalism.
"Employability is a key feature of all our courses, which is why we want students to choose the right journalism course, which will give them both the cutting-edge and fundamental skills to succeed in the newsroom."
The guide is now available to read online here.
If you would like to request print copies, please contact Emma Robinson, marketing and communications manager at the NCTJ.