Journalism Matters: Aaron McMillan, Fakenham & Wells Times
"I think that is what local journalism is all about, to try to make real change in the community and give a voice to everyday issues."
Journalism Matters week is taking place between 5 and 11 October, and the NCTJ is proud to support the campaign. Each day throughout the week, we will be highlighting the stories that Community News Project reporters have worked on which mattered most to them and to their readers.
Today, we hear from Aaron McMillan, who covers Fakenham news for Archant.
In my first year as a community reporter, the story that stands out for me is one of the first I wrote.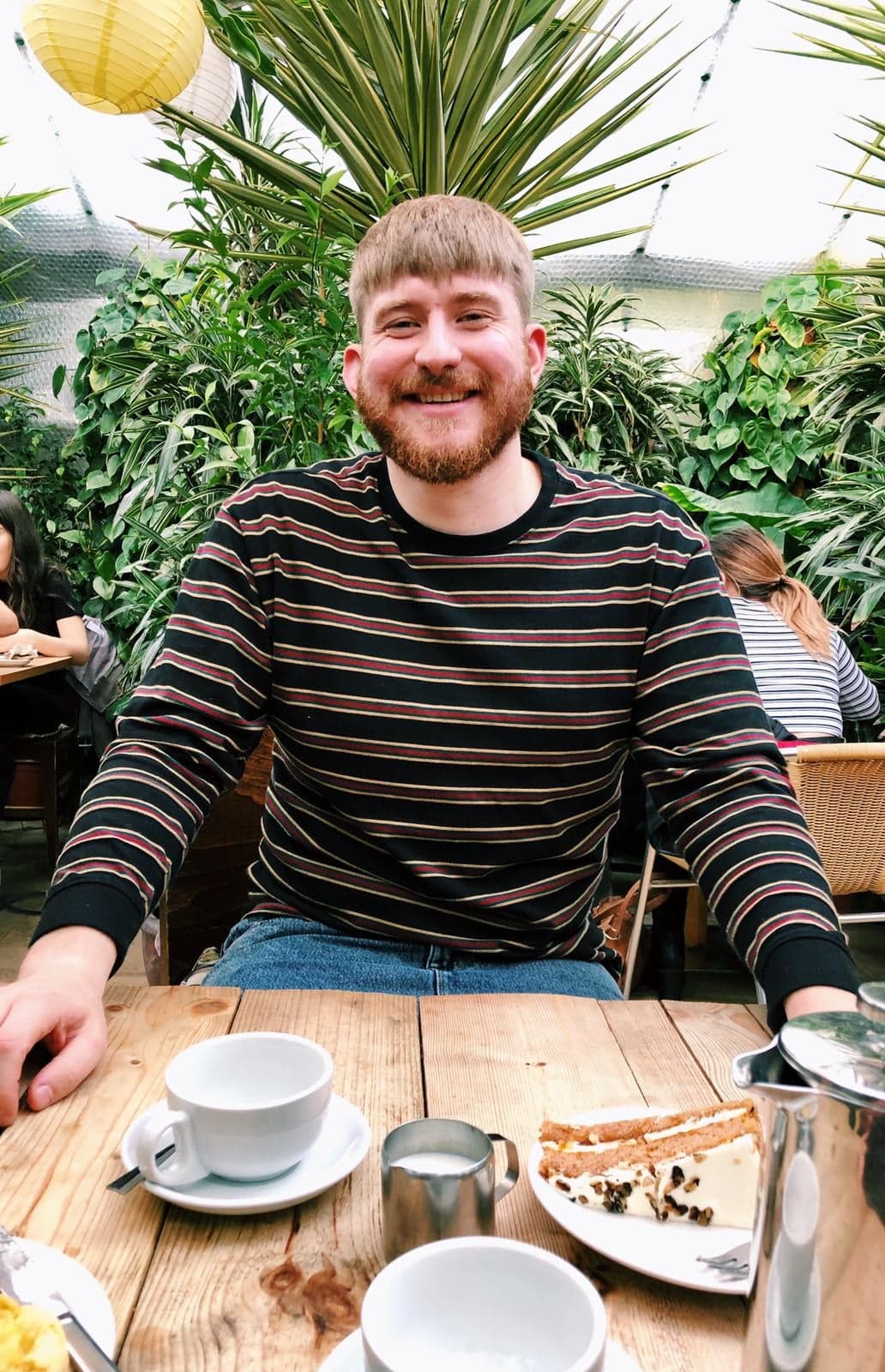 With this being my first role in a newsroom, I wanted to settle quickly into my patch. Being a community reporter and being focused solely on one area, I knew it was important to get my name out there quickly with a relevant news story that the community would engage with. I wanted to become a trustworthy contact and show a real interest in the most important concerns of the people that live in the town.
My patch is a town in Norfolk called Fakenham. Having been raised in Suffolk, and going to university in Leeds, I did not know a lot about the town before I started the role. I knew how important it was to start off on the right foot so that the people who lived there would want to engage with me and the newspaper.
After a few press releases, I was approached by a woman whose 16-year-old stepson was receiving debt collectors' letters for an unpaid parking charge notice. He was being charged for pulling into a car park in Fakenham on his moped to take a phone call after it had closed.
The fine's severity left me shocked and the fact he was ordered to pay the money himself, or his family should clear the debt as soon as they could.
I met with the boy and his stepmother, which allowed me to check over the documents being sent to them and to chat through the situation with them to understand more of their side of the story. Interviewing them and getting all the relevant information to write an exact news story was so important, as the story was dealing with dates, times and fines.
This interview gave me my first contacts in the town and a story that I later came to understand tackled a key issue for people living in Fakenham.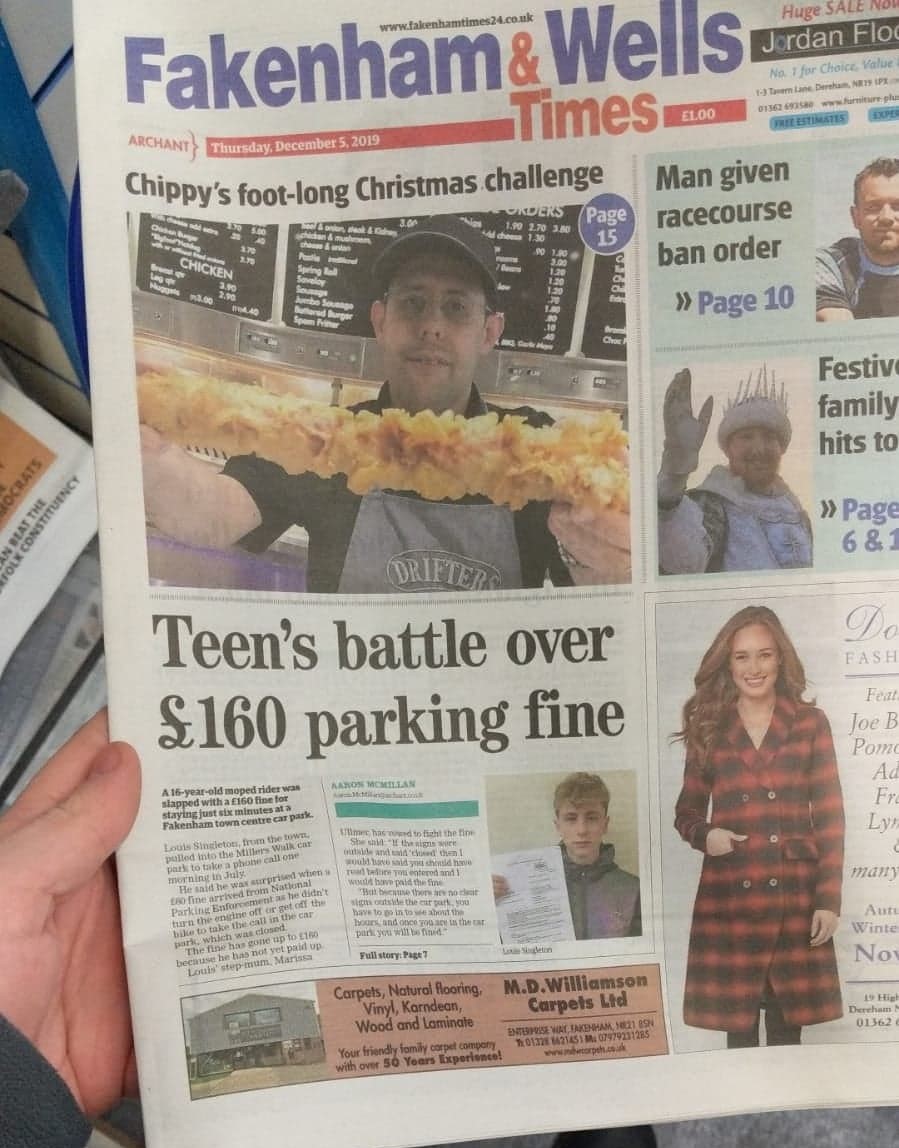 The boy's stepmother said she would take the £160 ticket to court if she had to. It was great that I could use my platform to give these people a voice. Being sent a letter from solicitors and debt collectors was a frightening experience for the family.
This story also came to reveal that these people I was reporting on were not alone in their experiences of the car park and, after the story was published, I had several other people come forward about their personal experiences and how they felt the fines were unfair.
I also learned how important it was to keep trying to get the other side of the story and allowing everyone to have their say on the issue. I approached the car park owners for comment.
This story helped me settle into the job as it meant it could go out on the patch, confirm reports that I was being contacted about and show the people in Fakenham that I was someone they could come forward to when they had something to say.
The best thing the story achieved was that the company dropped their fine after the story came out. I think that is what local journalism is all about, to try to make real change in the community and give a voice to everyday issues.