Journalism Diversity Fund: The best decision I've ever made
Journalism Diversity Fund recipient Neil Kingston uses the New Year to reflect on his journalism experiences and showcase some of his best work so far.
Journalism Diversity Fund recipient and sports journalism student at St Mary's University College, Neil Kingston, uses the New Year to reflect on his journalism experiences and showcase some of his best work so far.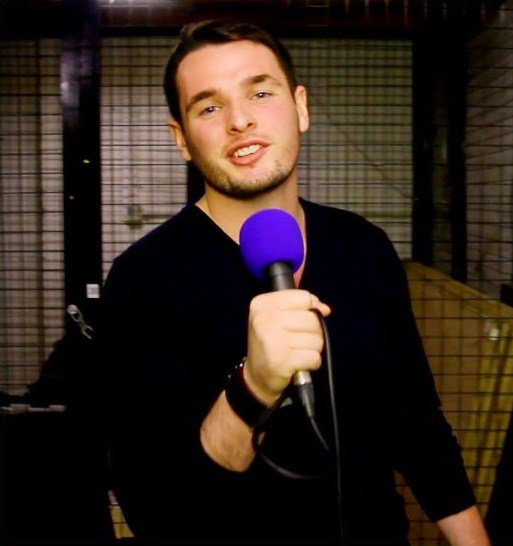 "A new year, a new start" is the message coming from the masses during January, but for this trainee journalist there is no sign of a fresh start as I look to continue an evolution that started at this point back in 2013…
The New Year always makes me take stock and count my blessings more than at any other time. Instead of sitting back and wishing I had this or that, I like to express my gratitude for the opportunities presented to me in life and especially through the Journalism Diversity Fund.
Last time I blogged, I spoke of being one of the oldest in my class and that one or two in the room had labelled me an "an old man"! I responded to that by stating that "you can teach old dogs new tricks", but it is in fact the strength and experience of yesteryear that has helped me to hit the ground running here at St.Mary's.
Being part of this whole process has taken a definite Benjamin Button effect on me. I recently celebrated my 27th birthday but the challenges posed by studying and self-improvement have re-ignited the fire in my belly more than I could ever have imagined. Every moment feels like a new moment, every day feels like a new day and to say I feel like I am reliving my early twenties is the absolute truth. Until one of my colleagues kindly reminds me that I have another grey hair pushing through!
Jokes aside, I am clearly seeing how four years work in low to mid-level TV jobs has set me up perfectly for life as a journalist. Having previous experience of "the real world" after studying the first time round, coupled with my fearless approach to picking up the phone and approaching people has helped me secure some brilliant features for sportsgazette.co.uk. Please let me share a few of my favourite pieces from last term with you:
http://sportsgazette.co.uk/section.php?aid=1006&sid=6 – Inside BBC SPOTY: With selection panellist, Dame Kelly Holmes
http://sportsgazette.co.uk/section.php?aid=946&sid=3 – Gianluca Vialli: Painting a Lifelong Masterpiece
http://sportsgazette.co.uk/section.php?aid=990&sid=3 – Inside Salvador: A British-Brazilian perspective (Pre-FIFA World Cup draw); with BBC WHYS Deputy editor, Ben Sutherland & Dr. Priscila Kolbe
N.B. If you are an editor reading this and fancy letting me have a crack with your publication for a week, please do get in touch.
Just before I sign off after that shameless self-promotion, I would like to share something else with you.
Over Christmas I went to seasonal drinks at the company I worked for as a documentary researcher. While catching up with the CEO (a very nice man indeed) I explained that I was living away from my previous council estate accommodation, now residing in leafy Teddington – near the University. Coupled with explanation of the NCTJ accredited MA course and the kind of activities I am now engaged in, he said, "Gosh, you're nearly middle class now"…
With a cheeky smile I replied: "No. The playing field got levelled – that's all".
So if you are sat in the same shoes as I was this time last year but fear your circumstances mean you won't be given a chance in journalism, gather your courage and just give it a go. It could be the best decision you have ever made.