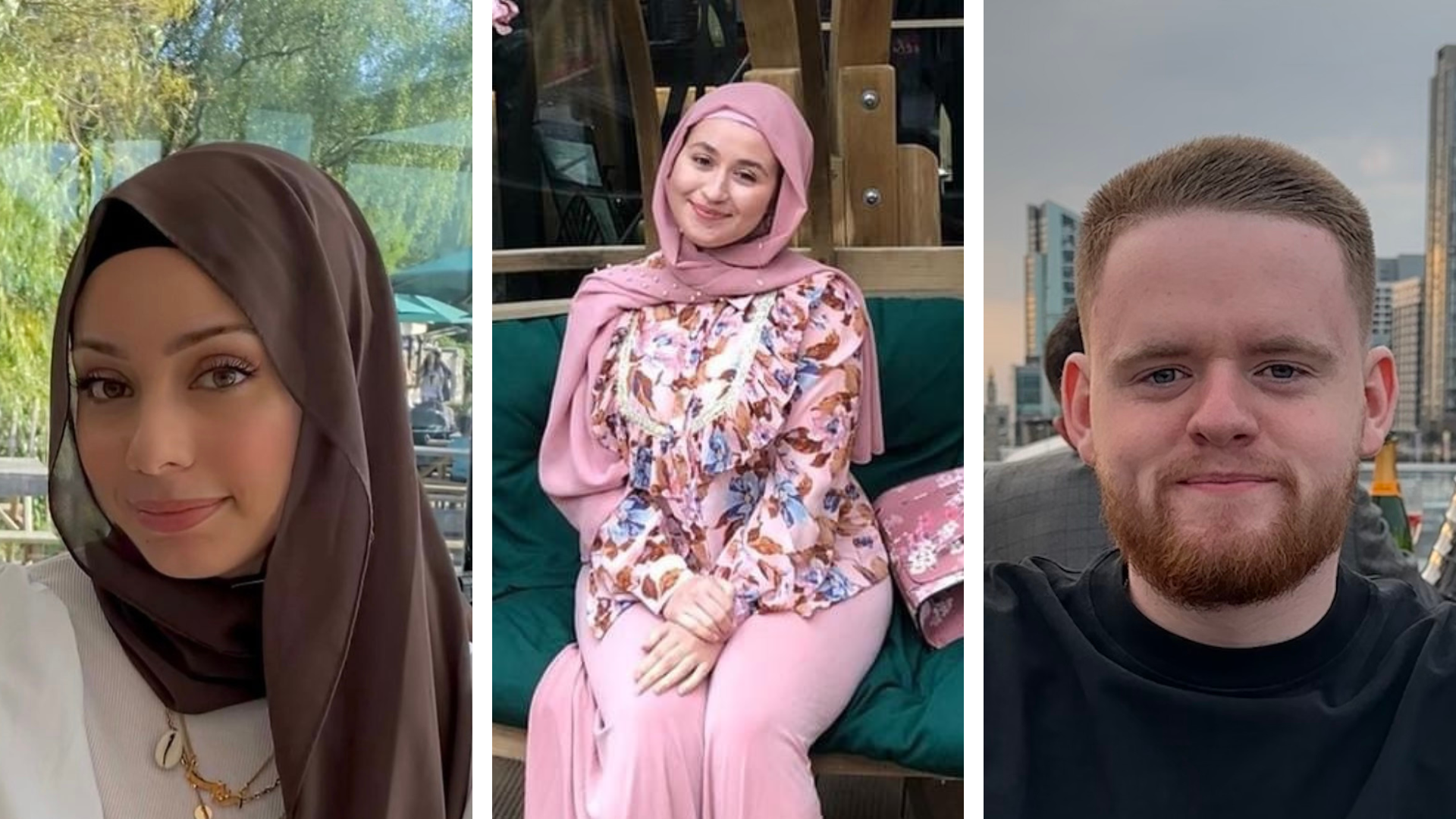 Journalism Diversity Fund recipients hail scheme's mentoring programme
Recipients of the NCTJ's Journalism Diversity Fund (JDF) have hailed its mentoring offer, through which they gained access to invaluable industry advice and guidance.
Recipients of the NCTJ's Journalism Diversity Fund (JDF) have hailed its mentoring offer, through which they gained access to invaluable industry advice and guidance.
The JDF awards bursaries to people from diverse backgrounds who need help funding their NCTJ training.
Since 2018, in addition to the financial support they receive, all JDF recipients have been paired with a working journalist to mentor them during their studies.
Recipients are matched with a mentor from one of the media organisations which financially back the scheme, with the NCTJ endeavouring to pair mentors and mentees on the basis of shared areas of interest.
Bursary recipient Yasmin Al-najar, who is now content lead for the Accrington Observer and Rossendale Free Press, said her "lovely" mentor worked at Press Association.
"They paired me up with her because one of the things I was interested in was court cases and politics and she was a court reporter," Yasmin said.
The 26-year-old was awarded a JDF bursary to study for the NCTJ's Diploma in Journalism at News Associates in Manchester.
She added: "The mentors have contacts we didn't necessarily have, as they have been in industry a lot longer.
"I learned a lot in my studies to take my exams, but they knew how what we were learning is used in real-life situations.
"It was a real eye opener."
Since it was set up in 2005, the JDF has awarded more than 500 bursaries. The scheme is open to people studying for the Diploma in Journalism either as a standalone qualification or as part of a Master's degree course.
Initially, the mentoring relationship runs for the duration of the training course.
In 2021 the NCTJ piloted an extension to the mentoring programme, offering JDF alumni continued support for a year after entering the journalism industry, either with their initial mentor or with someone new.
JDF recipient Keifer MacDonald said: "The NCTJ is real and tangible in terms of industry experience, but having someone to balance it and apply it really helped me plan my next steps."
Keifer, 23, had previously studied for a sports journalism degree, but after achieving his NCTJ diploma qualification, he was hired to work on the sports desk at the Liverpool Echo in June 2022.
Awarded four times a year, JDF bursaries can help cover the costs of course fees and living expenses for the duration of recipients' studies.
Candidates must demonstrate they are genuinely passionate about journalism, are in real financial need and will bring diversity to the industry, such as through their social background, ethnicity, disability or life experience.
Recipient Zainab Hussain said the mentoring scheme was an "excellent addition" to the JDF offering.
The 25-year-old, who was paired with a journalist at the Sunday Times, said: "I did my course during Covid so meeting others in-person wasn't encouraged, but my mentor put in a lot of effort to keep in touch and I could ask him about anything, if I was struggling or about interviews or work, he would always reply straight away.
"What he had to say was really helpful because he had so much experience of the industry, and we are still in touch."
Having achieved her NCTJ diploma and completed a six-month internship at The British Medical Journal, Zainab is set to start a new job as a reporter and features assistant at the Chemist and Druggist magazine.
Zainab added: "I always wanted to be a journalist, it was a childhood dream of mine, but journalism is very competitive and coming from a minority, less wealthy background with less opportunities, I always felt like I wouldn't be able to do it.
"But as I gained confidence, I realised I wanted to pursue my childhood dream."
The JDF was initially set up with a £100,000 donation from NLA Media Access, but since then the number of financial supporters has grown and includes Google News Initiative, the Aziz Foundation, Bloomberg, the BMJ, Sky, the BBC, CNN, DMG Media, Dow Jones, the FT, Channel 4, Insider, ITV, Journalists' Charity, Newsquest, News UK, PA Media, Printing Charity, Reach PLC, Reuters, Sky, ITN, and Channel 5.
Yahoo UK became the 15th sponsor of the JDF scheme in June 2021.
Nicholas Petche, editor in chief of Yahoo UK who has been a JDF mentor, said: "Mentoring is important because it cuts both ways.
"It benefits the person coming in because, if we're honest about our time starting, you don't know your way around and the title of editor is quite daunting so you don't want to talk to them. Mentoring helps put people at ease and be the best they can be.
"There's a lot of young people getting into journalism and it's hard if you don't have the connections and you don't know anyone.
"It cuts back the other way too, as I have learned a huge amount about the challenges they are facing, the pressures they feel that I don't feel and the pressures they don't see that I see, so it's a two-way process."
Nikki Akinola, senior diversity and inclusion co-ordinator at the NCTJ, said: "The JDF mentoring scheme is a vital opportunity for recipients to get a real insight into what it is like to be a working journalist first hand from those in the industry.
"The mentors are really dedicated to the development of recipients as they are passionate about the development of diverse voices.
"Having someone there to talk to and have that dedicated one-to-one support from a working journalist is second to none.
"A mentor is an invaluable resource of knowledge and guidance while trying to navigate through an early career."
The next deadline to apply for the JDF is Wednesday, 1 November 2023. Find out more here.
If you are a journalist working for one of the JDF's partner organisations and are interested in mentoring, please contact jdf@nctj.com.