Journalism Diversity Fund recipient wins NCTJ Award for Excellence
The Journalism Diversity Fund were well represented at the NCTJ Awards for Excellence, with Sophie Mei Lan Slack winning the Top Scoop/Exclusive student category and Jane Renton being shortlisted in the student features category.
Sophie Mei Lan Slack is celebrating after winning the Top Scoop/Exclusive in the student category of the NCTJ's Awards for Excellence last week.
Sophie was one of eleven winners, while Jane Renton, another Journalism Diversity Fund recipient, was shortlisted in the student features category.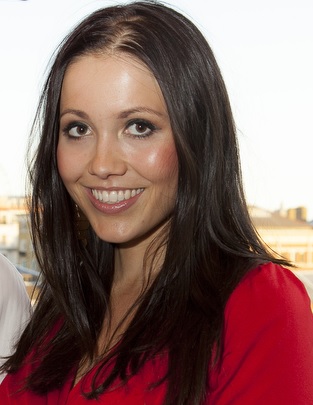 The NCTJ Awards for Excellence recognise and reward the best journalism students completing NCTJ-accredited courses and journalists/ photographers with less than two years' experience on the job.
The judges said Sophie's submission on survivors of child sex abuse "sheds genuinely new light on a topic that could scarcely be of greater public importance."
Students and trainees received their awards in front of a host of journalists, editors and tutors at the annual gala dinner, held this year in the Print Room, the former home of the Bournemouth Echo printing presses.
Sophie recently completed an NCTJ-accredited post-graduate diploma in journalism at University of Salford and now works as a freelance reporter for Yorkshire Weekly Newspaper Group (Johnston Press, as well as editing her own multi-award-winning human rights website, Verita Magazine.
She said: "This really has made my year. It has been a challenge to say the least, but wow, it has all been well worth it.
"I never thought that someone like me could achieve such an accolade and to be taken seriously as a journalist, but thanks to the NCTJ and JDF, I am starting to believe in myself."
Sophie also came runner-up in the student broadcast journalist of the year category of The Guardian Student Media Awards.