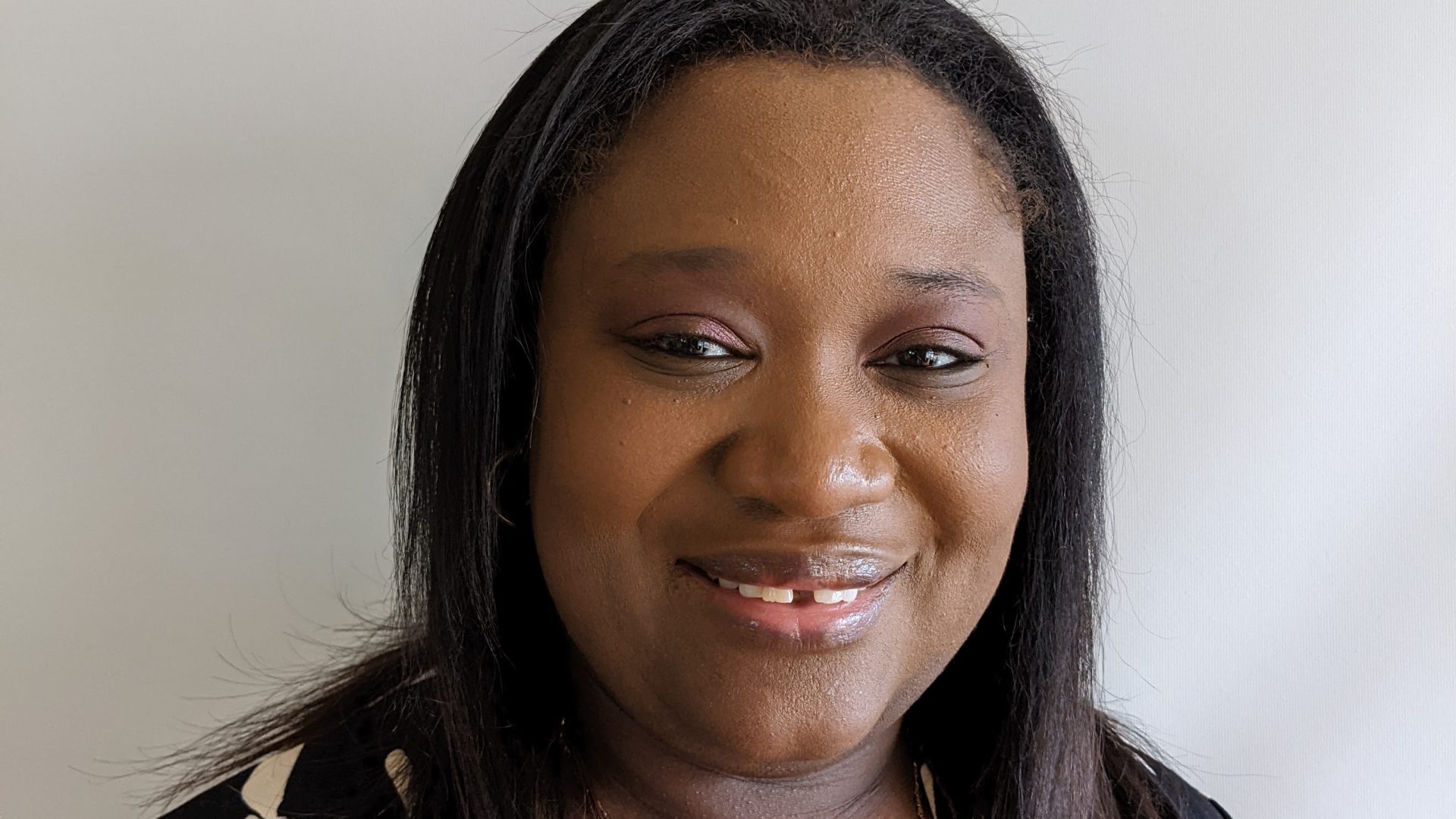 International Women's Day – Nikki Akinola, NCTJ
"I feel very blessed to enjoy my work. I'm in a position where I can enjoy learning and developing my skills for the future and take on any challenges that may come my way."
To mark International Women's Day, we hear from some of the women who have recently taken up new roles at the NCTJ. Nikki Akinola, who has recently been promoted to senior diversity and inclusion co-ordinator, takes us through some personal positive affirmations.
When I began writing this, I truly didn't know where to begin. And then I thought about the whole point of International Women's Day and empowering women to feel they can truly do and achieve absolutely anything. So I thought I would bring my truth. Affirmations are my go-to. It is often said that "by our mouths, confessions are made" and so what better way but to speak on my own personal power as a woman, as a mother and as a human being. I write this in the hope that other women who read this will feel the strength to draw the universe in with the power of their words, hopes and dreams. And ultimately feel they too can achieve absolutely anything they want to with no barriers.
So here goes…
I am at my best when I have direction and my endeavours have possibility of reward.
It can often seem difficult, especially with what the last few years have shown us, but it is important to enjoy life to its fullest. I believe that in every moment, there is a memory. I do try to cherish those memories. Being a mother to four gorgeous babies, I am reminded of innocence and joy, every single day. The seemingly small moments can be some of the most important. How I receive these moments is the story of my life. My life's journey is about me reaching for the goals that will make me happy.
It can be hard to prevent times when I feel like I am the only person going through certain situations but I have vowed to try to prevent isolating myself and rejoice in advice and opinions of others. As they say "a problem shared is a problem halved".
I feel very blessed to enjoy my work. I'm in a position where I can enjoy learning and developing my skills for the future and take on any challenges that may come my way. I will strive to continually develop my potential. I will attempt to further my knowledge everyday so I can be intelligent and insightful.
Things do often get so busy, I promise to find enjoyment in my personal life through relaxing, reflecting and spending time with myself. I am glad that my favourite person is me. I truly believe you can only understand others if you truly know yourself.
I will live each day with faith, individual worth, knowledge, good words and integrity through continual personal progress and education, honesty, an open mind and belief.
I will find opportunities to use my natural talents and gifts such as writing and producing music, decision making, organising, cooking and being a good mother, daughter, partner, friend and sister.
I will trust my intuition and inner guidance which will hopefully provide meaning, purpose and direction in my life. In turn, this will bestow me with the wisdom and courage needed to stand in my truth and become the leader I was meant to be.
I can do anything I set my mind to. I will write a song and send it to the world so that that they can enjoy my creation. As the saying goes: "When words fail, music speaks."
Perseverance is my key. I practice self-control and self-discipline. I consider consequences before acting and know that I am accountable for my actions.
My journey will lead me to happiness. I am kind, compassionate, and I show I care. I express gratitude, forgive others, and help people in need. I believe in being successful, both emotional and financially, not only for myself, but for the benefit of those around me.
I will be a person who my children, family, partner and friends respect. They would make statements about how I made the most of life by never shying away from the here and now. They would say I am loving and well-loved.
I am an honourable and loyal friend. My personality is well-rounded and I am warm and loving. With their constant love, support and encouragement, they are the backbone to my future success. My most important future contribution to others will be to keep my loyalty with them and love them with all my heart.
To value and live in a manner that shows respect for all living beings by fostering healthy relationships and mutual respect for all. This is so that those around me may be influenced and encouraged to live positively and fruitfully.
I will strive to make a positive difference in every person I interact with and always continue to improve my body, mind, emotions and spirit with truth and love. I remain teachable and grateful for everything that has happened in my life so far. I will stop procrastinating and start working on my body's fitness. I need to make sure I keep in shape and eat well. My health is going to be important in later life if I take care of it now. This way I will have the strength and endurance to achieve my goals and live a long and healthy life.
I need to acknowledge weaknesses in myself and situations and choose to improve them. To know and recognise my weaknesses and my strengths will help me find my way through the good and the bad times. I can use both of these to help others.
I will strive to incorporate the following attributes into my life:
• Remain unique
• Break barriers
• Be a strong woman in a difficult world with a voice that should be heard
None of this is cast in stone. It will continue to change and evolve as I gain more insight about myself and what I want out of each area of my life. However, I will always embrace change as change means growth.
I stand in solidarity with all women – break the bias.