Inspiring female journalism trainers recognised by NCTJ students for International Women's Day
Outstanding and inspiring women involved in delivering journalism training are being honoured by the NCTJ to mark International Women's Day.
Outstanding and inspiring women involved in delivering journalism training are being honoured by the NCTJ to mark International Women's Day.
Students from NCTJ-accredited courses, apprenticeships and the Community News Project were asked to nominate the female tutors they felt deserved recognition.
International Women's Day, taking place this year on Sunday, 8 March, is a global day of celebrating the social, economic, cultural and political achievements of women. The day also marks a call to action for accelerating women's equality.
Joanne Butcher, chief executive of the NCTJ, said: "International Women's Day is a campaign we are proud to support. While it's great that there is an equal gender split in journalism, there is still a worrying gender imbalance in leadership positions.
"We know that the guidance and support given to students can have a real impact on their ambition, confidence and commitment as they embark on their careers.
"That is why we wanted to celebrate the inspiring and outstanding female tutors working at the grassroots, as well as those working behind the scenes who may not always receive the recognition they deserve.
"The comments from students are testament to the fantastic job they are doing."
Read below to find out who was nominated, and what their students had to say:
Karen Ballam, shorthand tutor, Bournemouth University
"Karen is the absolute BEST. Everyone on the course loves her and truly believes she's a one of a kind. Karen is so patient, caring and kind – she makes the course!"
Karen said: "I am very pleased to be nominated. I love teaching my students and watching them start off with the Teeline alphabet and progress to exam success.
"I am very proud that there are a lot of my ex-students out there in the world of journalism using their Teeline. I hope they think the blood, sweat and tears were worth it!"

Christine Challand, tutor, City of Wolverhampton College
"Everyone looks forward to Christine's lectures all week. She is full of cracking one- liners and we all have a great laugh in class.
"She is a huge support for everyone in class and we all feel like we can rely on her to help us with pretty much anything.
"She inspires us every day to be the best version of ourselves. She is very approachable and makes the classroom a safe space."
Christine said: "Gaining my NCTJ proficiency certificate back in 1983 while training on the Nottingham Evening Post was one of the proudest days in my life and I always show it to students to remind them how it served as a springboard to the best and most fulfilling opportunities in my regional and national reporting career.
"It's always inspiring and a huge privilege to be at the start of my students' journeys into journalism and to share how it always leads to remarkable conversations with remarkable people."

Emily Coady-Stemp, tutor, News Associates
"Emily doesn't tend to put herself above the class but feels like someone who is as much in the lesson as we are. She understands what it's like to have a bad day, to not be on form, and her empathy and understanding make her a fantastic tutor.
"Because she's done the course recently, she understands what is required of us and even though she cuts us slack, she's also more than happy to push back at us when she needs to.
"We've found Emily to be one of the most engaging, helpful and useful tutors in our NCTJ study and she deserves recognition for that."
Emily said: "I count myself lucky to work with some of the best and brightest trainees and take inspiration from them daily.
"I'm passionate about helping everyone reach their full potential and am delighted to be recognised for this."

Lucy Dyer, editorial development manager, News Associates
"Lucy is one of those rare people who is always going above and beyond and doing so with enthusiasm, patience, friendliness and utmost professionalism.
"I occasionally become concerned she might have a twin, because it often feels like she is in two (or more!) places at once.
"Lucy is always approachable and routinely offers help and advice, even at the end of a long day, like on Friday evening when she offered to look at my CV despite very much deserving to go home."
Lucy said: "I strive to ensure everyone I meet who is interested in journalism finds the right NCTJ course for them.
I am passionate about people enjoying the course and achieving their potential.
"A lot of the time it doesn't feel like work because I get to meet so many lovely and hard-working budding journalists."

Sarah Fuller, media law lecturer, University of Kent
"Sarah is an excellent teacher, provides quick feedback with practise papers and receives general good feedback from other students. She is also a lovely person."
Sarah said: "After a long career as a working journalist nothing now gives me more of a kick than teaching, helping and inspiring – I hope! – the next generation.
"I trained with the NCTJ myself so I understand the importance of a good grounding and I really enjoy passing on knowledge, skills – and anecdotes from the coal-face!"

Karen Gooch, multimedia journalism lecturer, University of Essex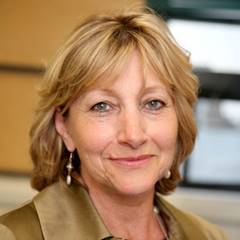 "She is an outstanding lecturer and an incredible role-model. Nothing is ever too much and she does not rest until each and every student is happy.
"Karen's door is always open and you can (and I have) speak to her about everything.
"In my opinion, Karen is the strongest lecturer of both the male and female staff that the multimedia journalism department at the University of Essex has, and could honestly run the subject.
"She truly is inspiring woman who everybody looks up to."
Karen said: "I am thrilled, and very touched, to be nominated! I am passionate about enthusing and motivating the students I teach, and believe that everyone can achieve their personal best if encouraged.
"After years as a journalist, I find it rewarding to help tomorrow's journalists excel in what is a tough, but fantastic, career."

Lucy Jolin, journalism lead tutor, Bauer Academy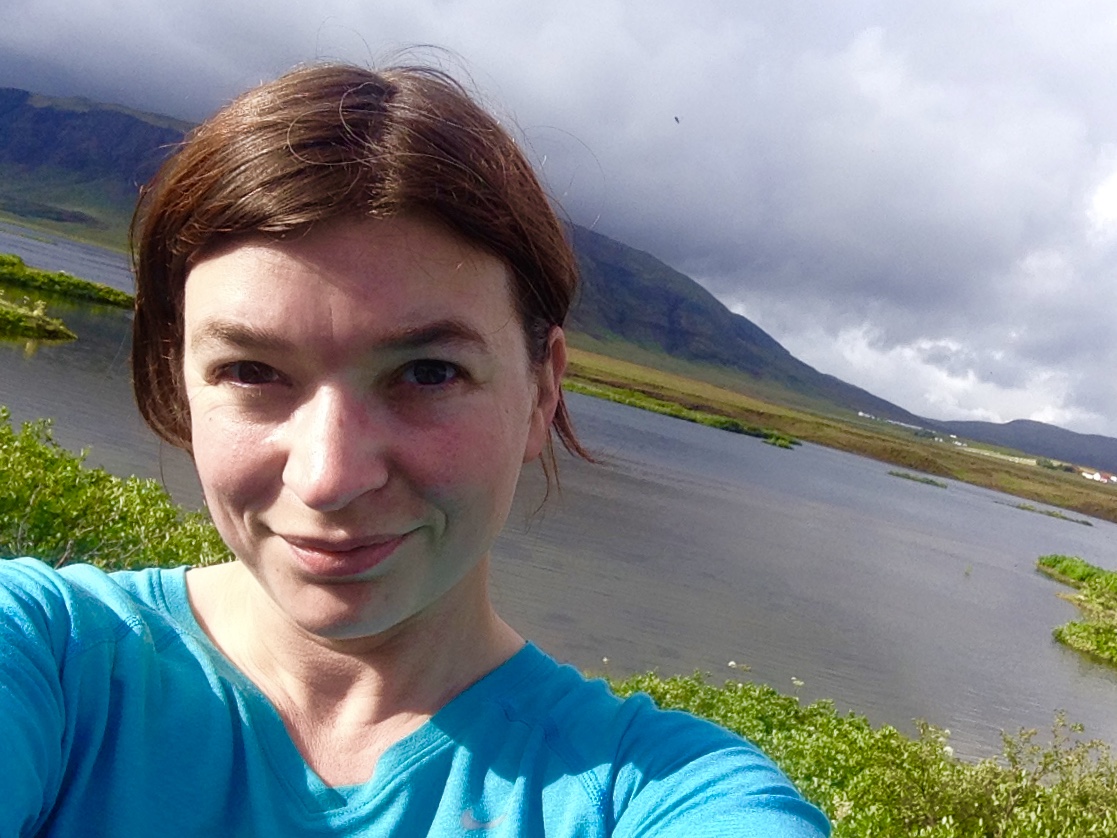 "We are nominating Lucy for her fantastic commitment to ensuring we have all of the resources and training required to succeed.
"Lucy goes above and beyond to not only do her job but to ensure we are all okay with our training and offers support with anything else necessary."
Lucy said: "I'm immensely proud to be nominated by my equally inspirational students on the NCTJ junior journalist apprenticeship, which I'm helping to deliver at the Bauer Academy.
"Now, more than ever, journalism needs diverse voices and local voices. Apprenticeships are helping to make that happen and it's a privilege to be involved with them.
"My students are an absolutely brilliant bunch, all ages, all backgrounds – I learn from them every day.
"I'm very lucky to be supported by a fantastic team at at Bauer. And I'd also like to pay tribute to all the ground breaking women journalists out there, now and in the past, telling incredible stories against the odds, and sometimes at great personal cost. They're also an inspiration to me and to my students."

Jenny Kean, MA journalism course leader, Leeds Trinity University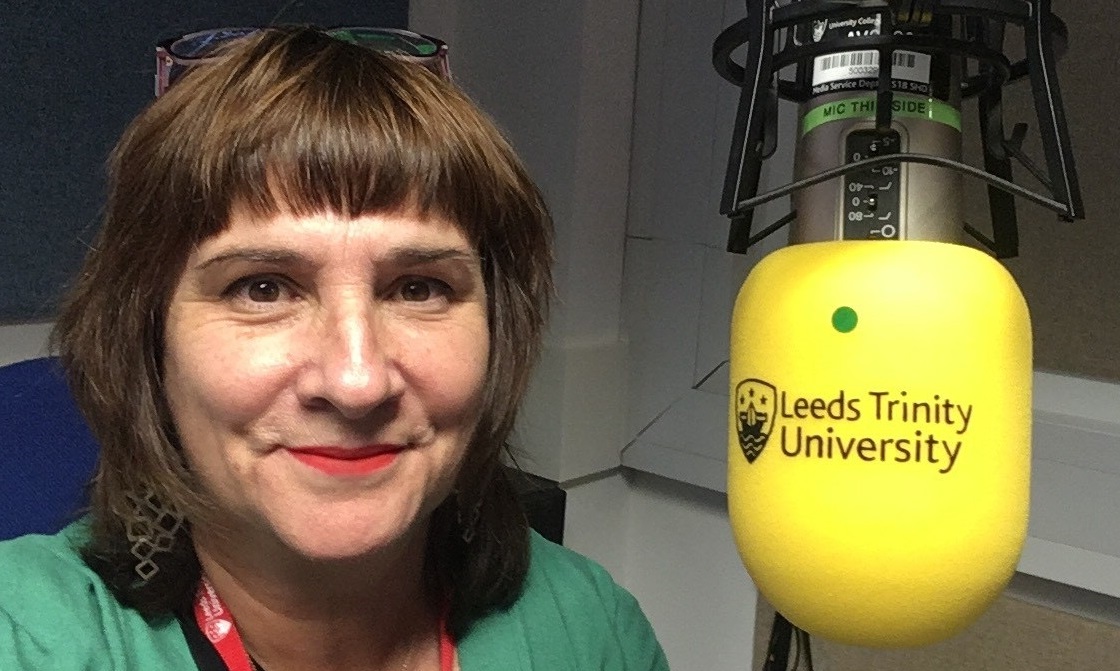 "Jenny is an outstanding course leader who is always willing to help, she empowers us as student journalists and inspires us to achieve particularly by pushing females to diminish the industry gender gap"
Jenny said: "I'm thrilled to have been nominated. I feel so strongly about seeing women forge their way in an industry where they have too long been the underdogs, so for my students to have recognised this, means so much to me.
"And knowing my own students, I'm fully confident that the next generation of female journalists will be ones to watch for sure."

Sara McConnell, media law tutor, University of Sheffield
"Sara is incredibly engaging, a fantastic teacher and shows genuine joy in her job.
"I have to confess this was an easy pick as everyone absolutely loves Sara!"
Sara said: "It's a privilege to teach such engaged and interested students who passionately want to be journalists.
"I'm proud to be able to contribute to teaching our journalists of the future to the high standard expected by the NCTJ and by our industry."

Tina Moran, training manager, PA Training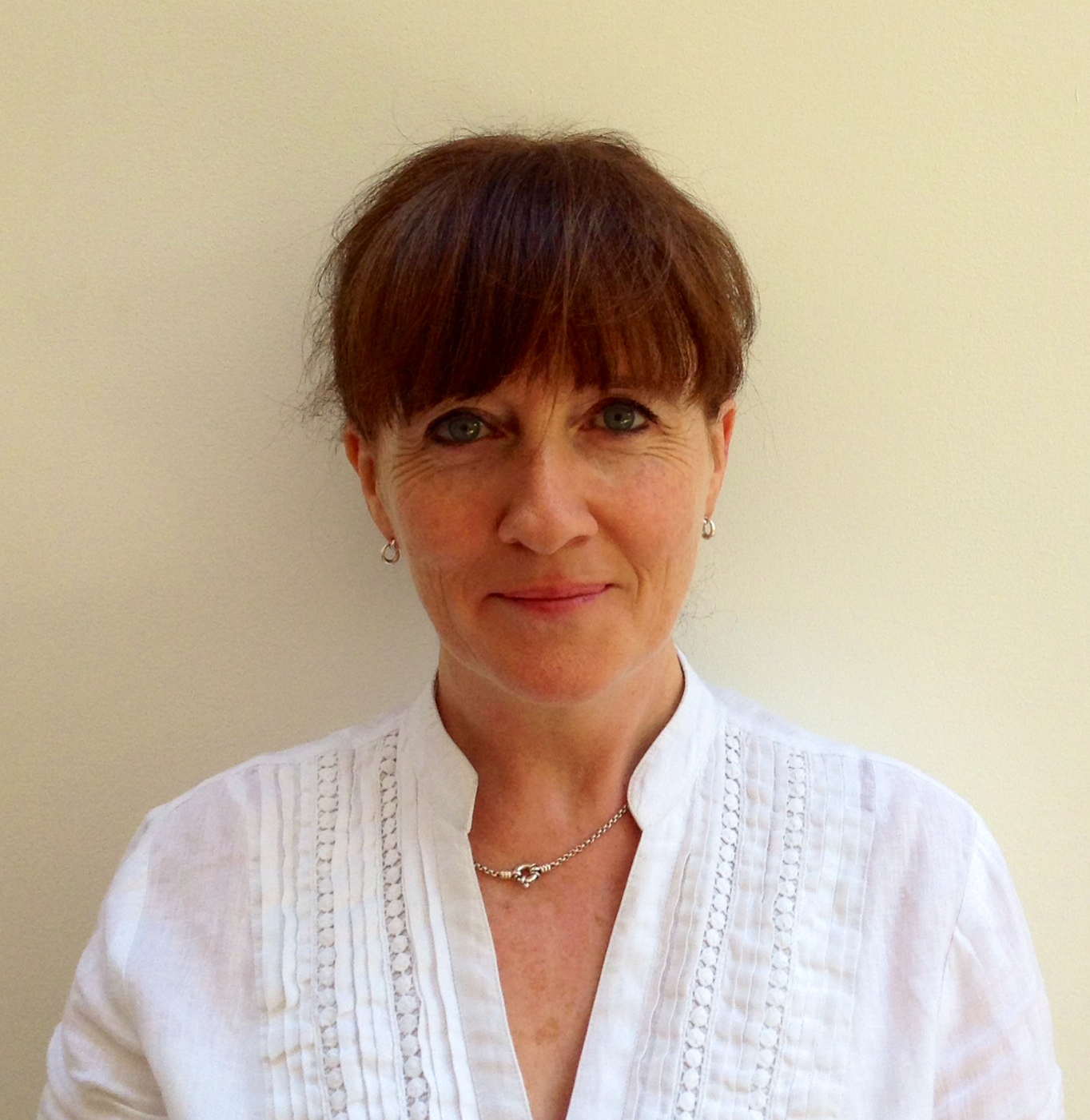 "When I was applying to different courses I was often made to feel like I didn't have a chance in journalism but Tina was so kind throughout the whole interview process and made me feel like I could do it.
"Tina's career is an absolute inspiration, she brings such a huge range of experience and industry knowledge.
"She shares knowledge and expertise from an extensive career with wit, humour and honesty, putting us at ease and motivating us to succeed as we get on the first rung of the journalism ladder!
"Tina has always been eager to help and accommodate our needs as a class, and I cannot think of a more deserving tutor for this award!
Tina said: "Being nominated by our brilliant trainees was a lovely surprise. Forty years ago I was inspired by my NCTJ tutors, who included some great women journalists, to pursue a career in newspapers.
"My passion for the profession has never waned and I am delighted that I can now pass on my enthusiasm and skills to the next generation of young women and men who inspire me every day."

Suzanne Rodgers, curriculum manager, North West Regional College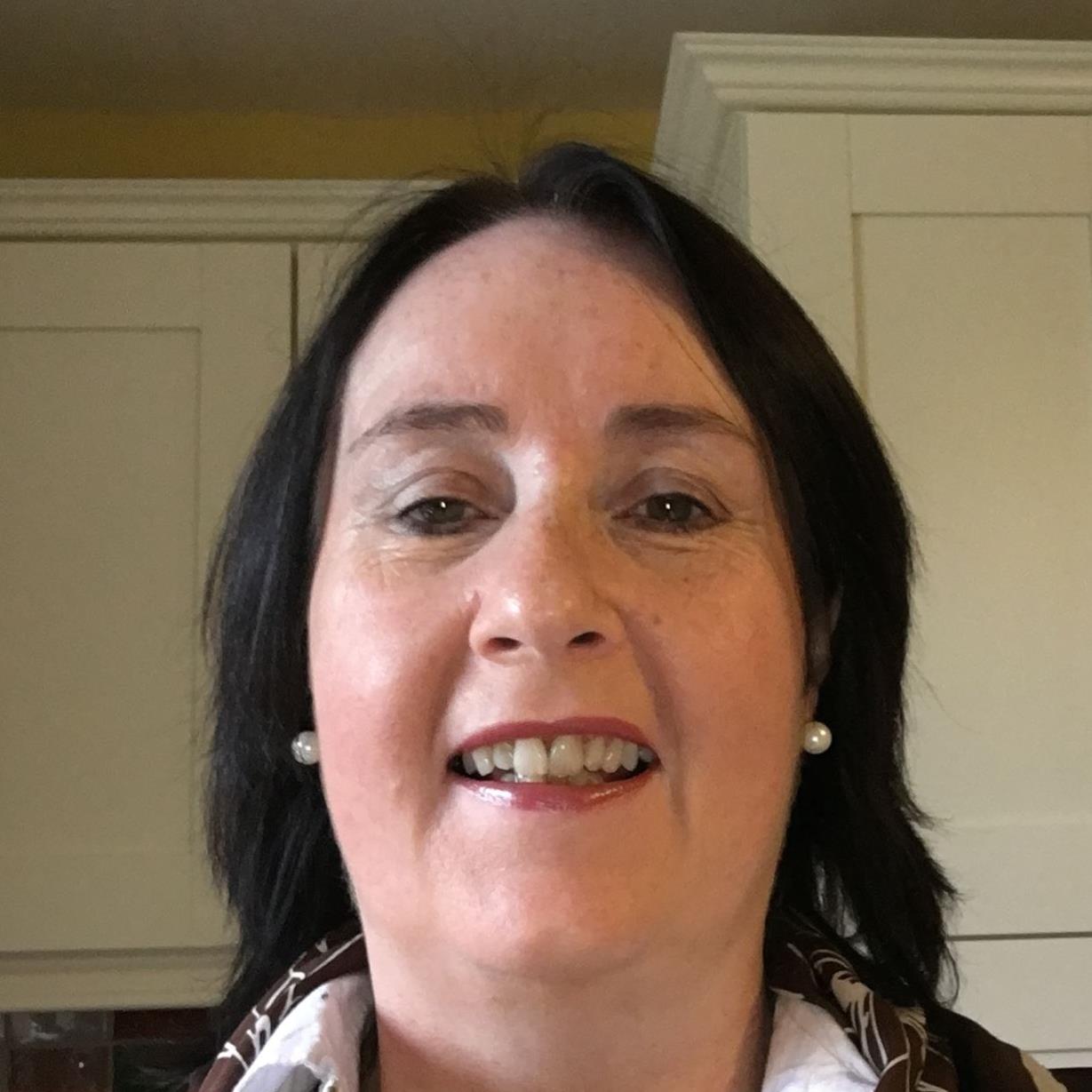 "Suzanne is not only an amazing teacher but she has taken every single student under her wing and gone above and beyond for us all, both professionally and personally.
"She understands that the course is demanding so she does everything she can to help and support us.
"I have never seen her raise her voice or get angry with a student but she has the upmost respect from all students and staff.
"She is a wonderful woman who has achieved so much in her professional life and continues to be an inspiration to those in our class as well as those who have gone before us."
Suzanne said: "I am absolutely astonished and delighted to get this nomination. I have been teaching journalism for a long time and the enjoyment never wanes – particularly when I see students go on to succeed in this wonderful industry.
"I am fortunate to work with relatively small numbers of students so that I can get to know them individually and understand their motivation and also their concerns.
"I am confident that the next generation of journalists will continue to carry the banner for truthful, responsible and ethical reporting."

Maggie Swarbrick, MA journalism course director, Ulster University
"Maggie is a steadfast support within our course structure, her open door policy has been most helpful for all of the students studying for their NCTJ diploma.
"She displays great empathy and understanding towards her students as well as being firm when it comes to the academic side of our course.
"She is a great inspiration to me and my colleagues on my course – it would not be the same without Maggie and we are so grateful to have her."
Maggie said: "I'm surprised and delighted to have been nominated by my students!
"I've always thought of my mum as my greatest role model because her ethos of rolling your sleeves up and cracking on with the job and I'm very happy to be passing that on to the women in my classes.
"Mum always looks at every challenge as an opportunity and even an adventure and I think that is a great outlook for a life in journalism for women today.
"Women have transformed newsrooms in recent decades and I consider it to be a genuine honour to be playing a part in sending the next generation out into the workplace."

Tanya Thompson, lecturer, Glasgow Caledonian University
"Tanya is a favourite among students on our course due to her willingness to go above and beyond to support us in our studies.
"She is very knowledgeable and has a wealth of industry experience but is also friendly and approachable and always happy to share tips with us.
"As a female student, it is really inspiring to learn from a woman who has been so successful in the field.
"She is committed to ensuring we are supported in our studies and always makes time to give us advice and guidance when seeking out work placements as well as story ideas."
Tanya said: "It's hugely rewarding to work with the next generation of journalists, from all ages and backgrounds. Their passion and dedication is an inspiration."