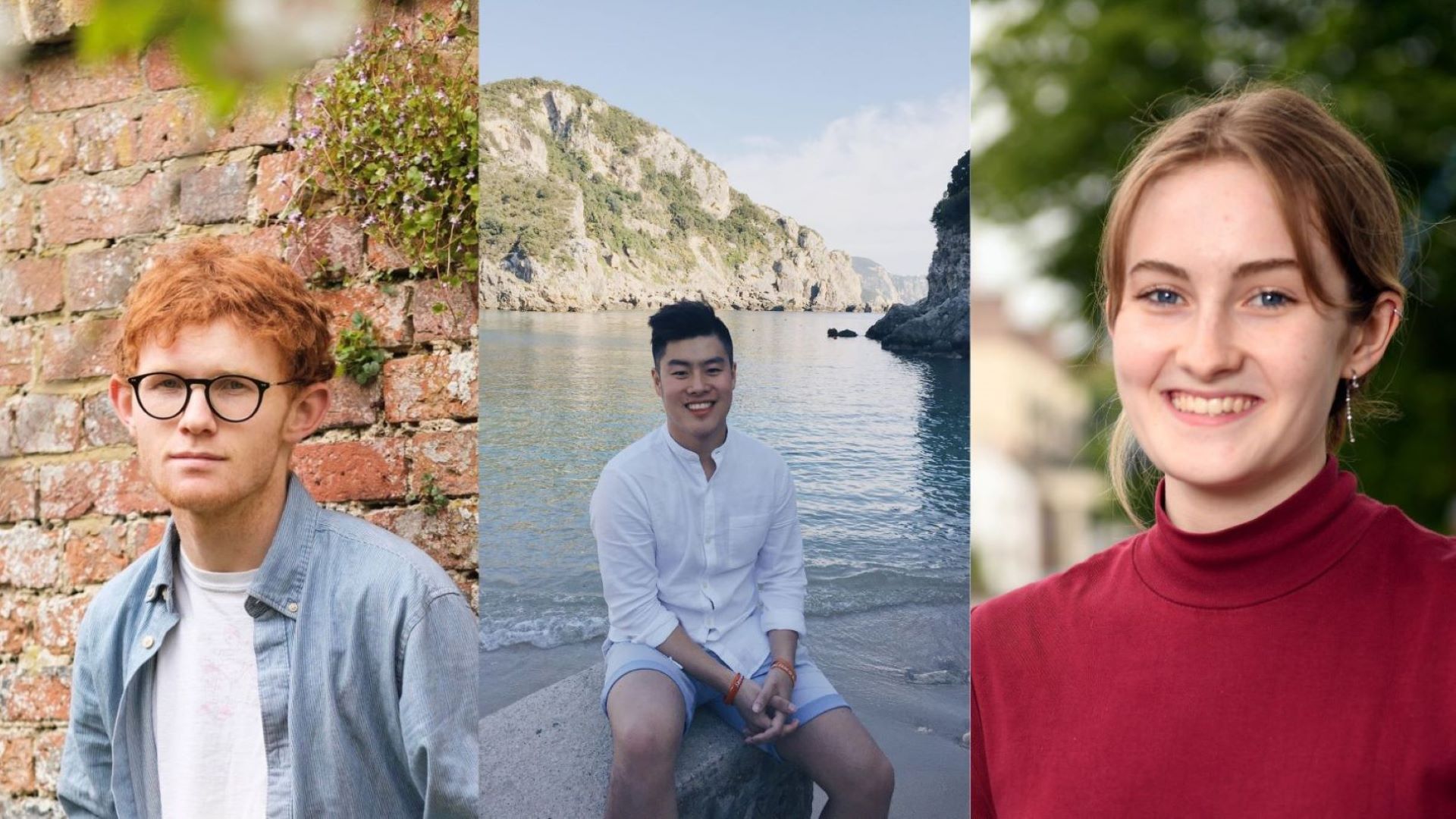 How the new raft of community reporters are building bonds and making an impact
A new raft of community reporters say they have uncovered hidden gems as they engage with people whose stories are normally left untold.
A new raft of community reporters say they have uncovered hidden gems as they engage with people whose stories are normally left untold.
Eighteen new reporter roles across 14 different publishers have been created by the Community News Project following the scheme's expansion with £6million funding from Meta.
The project was launched in 2019 as a partnership between the NCTJ, Meta (formerly Facebook), and nine regional publishers, and aims to support quality local journalism and improve the diversity of UK newsrooms.
The significant funding boost means there are now up to 100 community reporter roles in total across the UK. Twenty-three publishers are now involved in the project – up from nine in the original period – and have been able to recruit journalists to report on under-served communities.
Albert Tait, 20, joined the Henley Standard in late April after deciding that university wasn't for him.
He said: "I went to university in September 2021 and I was doing history in Glasgow. At Christmas, I had to make the decision to go.
"I had started work on the student newspaper and it was the one part of university that I really enjoyed.
"I am from Watlington and I had grown up knowing about the Henley Standard. I did some work experience at the same time they were hiring for the Community News Project.
"I was looking for the exact thing that the Community News Project was offering. It was the perfect timing for me."
Albert's community connections led to a story he is particularly proud of – his second front page splash all about a woman who organised accommodation for 23 Ukrainian refugees in a group of South Oxfordshire villages.
Albert, who has started his NCTJ diploma training remotely with Darlington College, was put in touch with her after speaking to other hosts.
He said: "I was in touch with one host who spoke about a group of hosts of refugees, and she gave me the number of Rachel.
"She was the orchestrator and I said that I would love to get together and meet as many of you as possible. I met up with a group of them on the cricket pavilion and I got to speak to them in-depth about their experiences.
"I did a main story about Rachel, and three other stories about three Ukrainian families in the area. It was quite complicated to pull together the information from lots of different people, and it was a very proud moment to get such a big piece in the paper as it was the biggest story I have done."
Simon Bradshaw, editor of the Henley Standard, said: "Albert has been nothing short of a revelation since he joined the Henley Standard. He has contributed news exclusives, double-page spreads and pictures as well as a whole page of community news for his patch every week.
"He also has a wonderful way with people, both in person and on the phone. He builds a rapport easily and gets people to talk to him.
"Albert demonstrated this best in a series of linked pieces that resulted in a splash and a double-page spread in the same edition, which focused on Ukrainian refugees.
"Reporters tend to forget things and need reminding about follow-ups on earlier stories. One of the Ukrainian families he interviewed had a daughter who secured a place at a local school. Albert kept this in mind and produced a follow-up a month after she started.
"Despite being a complete novice, Albert has shown himself to be a naturally gifted news reporter and is already a key member of the team. He's a model trainee."
For community reporter Ji-Min Lee, who works at Wokingham Today, his challenge has been to get to grips with the issues affecting two communities at once – in Whitley and Shinfield, both on the outskirts of Reading.
The 26-year-old, who lives in Reading, said: "I am honestly really loving it, every day is very different. Whitley is a deprived area of Reading and Shinfield is relatively affluent, but they are having 3,000 new houses being built. They are welcoming a whole new community.
"The two districts are really different but what they have in common is a real passion for their community, which makes my job really fun."
Ji-Min visits a community centre in Whitley every Thursday to help him make local connections.
He said: "I wanted to familiarise myself with the community and the community centre is a focal point. It's where I go to be a part of the community and people are willing to share their stories.
"My favourite stories to cover are the ones that change people's perceptions. For example, I did a story about how much a food bank is used in Shinfield. People think people aren't struggling there but they really are, and I was able to find that out through my connections in the community."
Ji-Min, who has a degree in biomedical sciences and has had no formal journalism training, said the community reporter role appealed to him because he could learn on the job. He is also taking part in remote training with Darlington College every Friday alongside Albert.
He said: "I think it's a really good entry-level position because it gives you the flexibility to study. I like the security of knowing I am studying at the same time."
Phil Creighton, editor of Wokingham Today, said Ji-Min has "hit the ground running from day one".
He said: "The first objective was to ensure the communities knew who he was and what he was trying to achieve for them. He made contacts, met them, and got to know them before writing a single word for us. One of my maxims is wear out your shoe leather, not your phone battery, and that's exactly what Ji-Min has done.
"And as part of this commitment, he spends a day a week working out of various community centres. It's helping us tell some amazing stories and I'm sure as the placement progresses, there will be some cracking exclusives to come."
Community reporter Iona MacDonald, who has been hired by Highland News and Media, has also joined the scheme recently to enhance the stories about the rural areas in the north-west Highlands.
The 16-year-old is from the region herself, having recently completed her exams at Ullapool High School.
She said: "My patch is pretty rural with lots of small villages but there's a lot going on, especially tourism, though I think a lot of it is often missed because it's so rural. It's exciting to have these areas more recognised in the media.
"Because I am from the area, there's a lot of people I know or vaguely know but may not have spoken to them in a professional way. I will use that to my benefit.
"I am really looking forward to giving a voice to people and showing all the different things are going on."
Iona added that she is looking forward to starting her diploma training with Glasgow Clyde College in August.
John Davidson, content and commercial editor at Highland News and Media, said: "We are delighted to have recruited Iona into the role of trainee community reporter covering the north-west Highlands. Her enthusiasm shone through during the whole recruitment process and she has great potential to develop her skills with the excellent training and support on offer through the NCTJ and Meta, as well as through in-house support and training.
"The communities in the north-west deserve to have greater coverage and we are embracing this opportunity to give them a voice, and at the same time improve the digital offering we provide via our websites and app."