How the JDF kick-started my career – Yusuf Khan, Wall Street Journal
To mark the 15th anniversary of the Journalism Diversity Fund, we will be sharing the stories of past bursary recipients throughout the year.

Yusuf Khan received a bursary from the Journalism Diversity Fund (JDF) in 2018. He studied for his NCTJ Diploma in Journalism at Cardiff University and is now a reporter at the Wall Street Journal (WSJ), covering finance, markets and the economy in London. The WSJ's owner, Dow Jones, has today been announced as the latest news media company to become a sponsor of the JDF.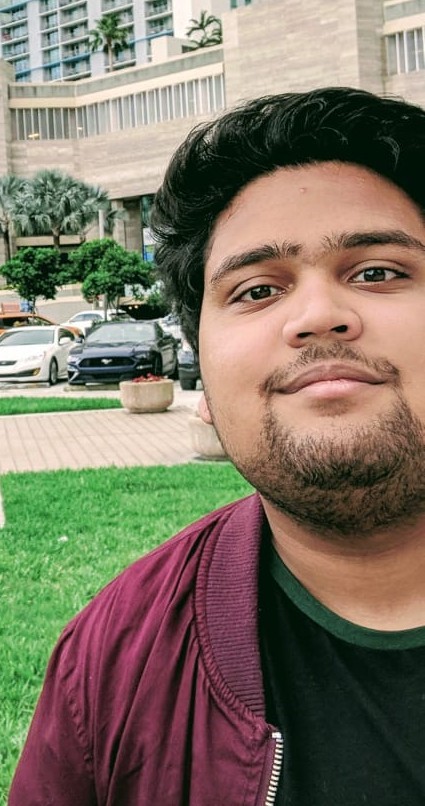 Getting into journalism is certainly one of the best decisions I have made. Every day I write about, and talk to, the most interesting people – to tell their stories and examine how they affect others.
The work I do is impactful, it's often thought-provoking, and most importantly it's really fun. The JDF provides a real gateway into journalism for people coming from non-traditional backgrounds, and it's an organisation I'm thankful to have been a part of. And in terms of actually getting a journalism job, the JDF is vital.
After having done student journalism for two years, writing for The Tab, by the end of my undergraduate degree I was a bit stuck. I knew I wanted to be a journalist and I knew I had the drive and determination to pursue it – I just didn't know how to actually get a job in the news media sector. I had no contacts in the industry. I'd never known anyone to go out and become a writer, or a reporter; and in all honesty, the only sort of journalism I was comfortable with was student journalism.
Luckily, I was pointed towards doing a master's in journalism at Cardiff University, which also included the NCTJ Diploma in Journalism qualification. Once provisionally accepted onto the course, I applied for the JDF, and was thankfully chosen to be one of the recipients for the following year.
For me, that was a real turning point, not that I knew it at the time. The only thing I knew was that now I could actually do my course, without having to worry about money, which helped no end. But what the JDF did just as importantly was provide a bridge into the world of journalism and media. A few months earlier I had no contacts whatsoever. Now I was talking to editors at national and international news organisations who were sponsors of the JDF.
In truth, it blew my mind how willing editors were to try and help young journalists like me get a seat at the table. I managed to chat to Abbie Scott from the Financial Times at a JDF event, who to my surprise said that the FT rarely has young people wanting to work there. When Abbie said they offered placements that I could do during my course, I couldn't say yes fast enough.
The opportunity to write for one of the leading finance papers in the world wasn't even something I had remotely dreamed of. It was almost too farfetched. But thanks to the JDF, I managed to do something I thought was impossible for someone like me.
By the time my placement rolled around, I had passed my 100wpm shorthand, learnt how to write and developed other skills the NCTJ courses give you and so was fairly confident that when I got to the FT I could deliver. The placement itself went really well — I managed to bag quite a few FT bylines after a couple of weeks, and when I was applying for jobs and internships when my course finished everyone asked about the FT placement.
It was then I realised how crucial the JDF was, as it had brought me onto a level playing field with other applicants by enabling me to access a major news organisation to put on my CV.
Since then I've managed to write about finance for Business Insider on a long-term internship and have recently moved on to working for the Wall Street Journal. None of this would have been possible without the JDF providing that bridge into journalism and allowing young journalists like me to work at some of the biggest news organisations in the world.
Yusuf Khan