How I landed my dream placement with Sky News
When I applied to the Journalism Diversity Fund last summer I knew that if my application was successful their support would be life changing.
When I applied to the Journalism Diversity Fund last summer I knew that if my application was successful their support would be life changing.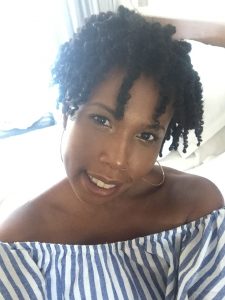 Having the chance to study news reporting at Press Association was the opportunity of a lifetime. But, I could never have imagined with the help of the fund I would also get my dream placement at Sky News.
My journey to one of the UK's biggest multimedia news outlets began in October 2017 when I was invited to the JDF's celebratory lunch.
The event was a great way to meet other recipients, and of course to network.
When Sky Sports News day editor, Laurie Tucker, encouraged me to apply to Sky's upcoming work experience scheme, I took his advice, firing off an application as soon as they were open.
When I got the call from Sky I was beyond excited and around three weeks later I started a two-week placement.
There really are no words to describe the immensity of Sky's headquarters in Osterley.
As workplaces go, Sky is off the cool Richter scale. I'm pretty sure their offices are unique in that they house a cinema, nail bar and a life-sized model of the Simpsons.
For the first week of my placement I worked solidly with the health team, who were investigating the effects of the government's cancellation of non-urgent elective inpatient care operations on NHS trusts.
As a researcher, I was tasked with contacting trusts across the country to find out how they were coping with winter health pressures.
I have to say, seeing my stats make the top line story was an experience I will never forget. I was immensely proud to find my research helping to keep Sky audiences informed.
My second week at Sky was wonderfully varied, but I have to say one of the highlights – apart from being sat almost opposite Kay Burley – was my time on the Snapchat desk.
As Emmanuel Macron was due to visit Theresa May I was asked to write a story which would tie in with this and also appeal to young people.
I had the most fun ever, writing a piece entitled; 'Ten Fun Facts about Emmanuel Macron'. Who knew the French President had a dog named 'Nemo'?
Other fantastic experiences include seeing Gamal Fhanbulleh and – my personal hero – Gillian Joseph hard at work in the studio.
On my final day, I was beyond lucky and actually went out on a shoot with correspondent Joe Tidy. Joe was filming a segment which explored the need for British children to learn languages such as Mandarin and Spanish following our exit from the EU.
It was great to get an up-close glimpse of what a correspondent's job actually entails and watching Joe has certainly encouraged me to pursue my dream of working in broadcast journalism.
My time at Sky was absolutely amazing, each day was filled with new inspiration. Each person I met was dedicated to making stories which allowed viewers to better understand the world they were living in.
To anyone thinking about applying to the JDF my only advice is; 'do it'. You may find yourself – like me – gaining invaluable, hands-on experience alongside some of the country's leading journalists.
Words by Coran Elliott.