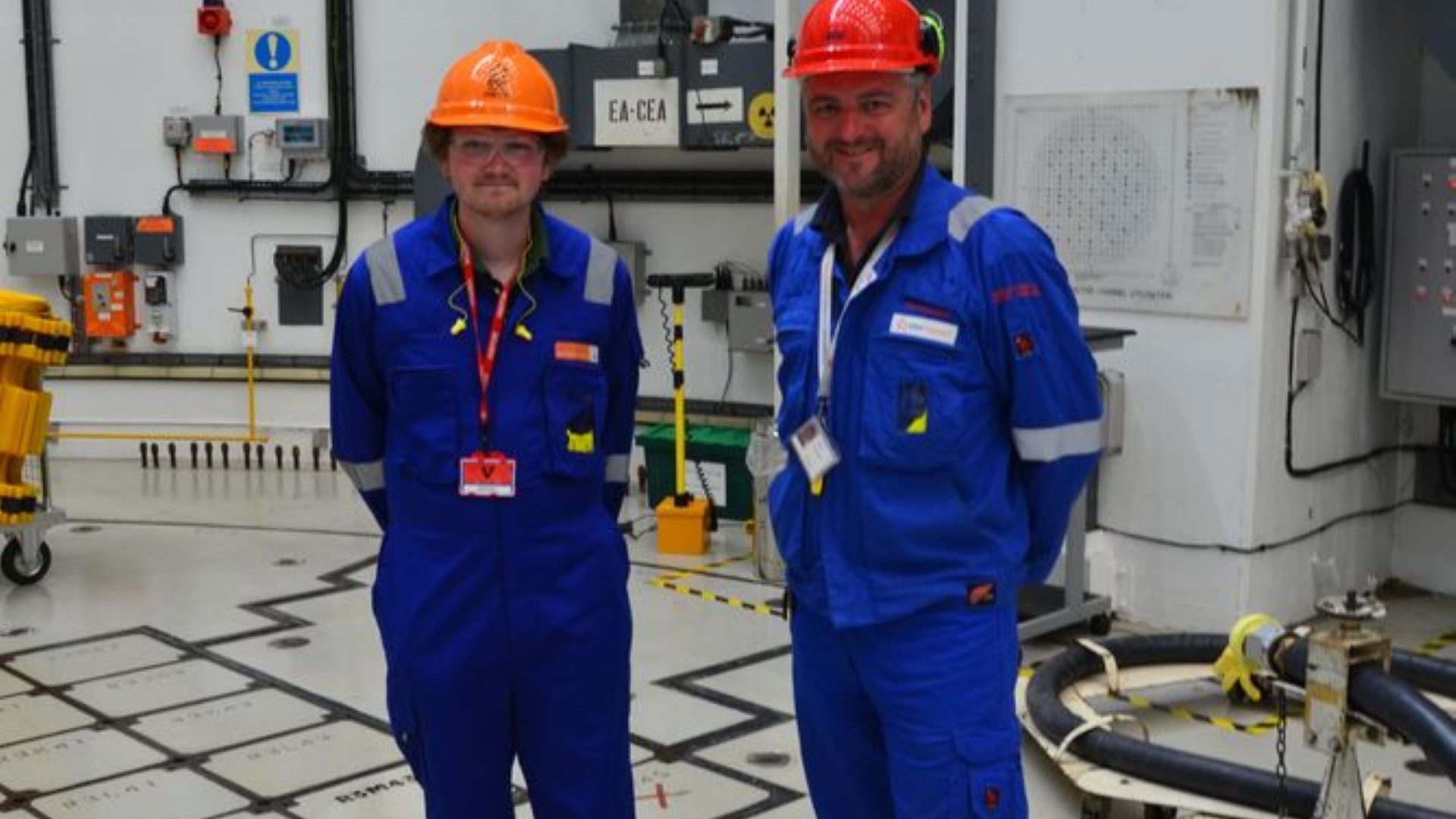 Former mechanic turned community reporter credits his communication skills for helping in new role
A community news reporter credits the communication skills he learnt as a mechanic for helping him make a good start in his new role.
George Harman joined the Wellington Weekly News as part of the Community News Project, a ground-breaking partnership scheme between the NCTJ, Meta (formerly Facebook) and regional publishers to support quality local journalism.
The 26-year-old, who always had an interest in politics and current affairs, took the leap to change careers and is enjoying getting to grips with the issues facing local rural communities.
He said: "After leaving school I did not know what I wanted to do, even though I had been good at writing.
"I became a fully-qualified mechanic after school because I got into cars. I lost interest in it and I didn't enjoy it anymore.
"I learnt a lot of valuable stuff but it has always been in the back of my mind to write for a newspaper.
"It's weird, you wouldn't think that there were a lot of transferrable skills. But as a mechanic you learn how to talk to people properly and communicate to decipher what people mean. I can interact with a mix of people.
"I am enjoying this job so much more. I have got so much more energy in life."
During his first four months at the Wellington Weekly News, he has taken it upon himself to reconnect with people in smaller villages and towns on his patch by attending local events.
In his first month in the role, he was also given the opportunity to tour Hinkley Point B power station near Bridgwater, Somerset, as it began the three-and-a-half year de-fuelling process to make way for the new Hinkley Point C site.
George said: "It was the first time I had been out on my own and I was a bit nervous but they were really nice. It was a really good experience and I got to stand on top of the nuclear reactor.
"I am really enjoying networking and meeting lots of new people. I have also tried to join as many Facebook groups as I can and introduce myself.
"I am really enjoying the role. It was a bit of adjustment to start with going from a physical job to a more creative one, but I feel more relaxed about it now."
George is next looking forward to starting his training towards his NCTJ Diploma in Journalism this month with City of Portsmouth College.
George is one of three community reporters who joined Tindle Newspapers Ltd in June and July 2022, with the other two reporters serving the Tamar Valley and the farming communities throughout mid-Devon.
A fourth community reporter started this week at the Cambrian News, with a brief to focus on  traditional communities in the region around Aberystwyth – many of which are predominantly Welsh-speaking.
Scott Wood, managing director for Tindle Newspapers Ltd, said: "As a publisher committed to delivering trusted news in the communities we serve, we have been pleased to bring in new talent like George and the cohort of CNP journalists to build on our heritage of reporting on the stories which matter most to local people.
"We look forward to seeing them progress to bring the stories like the Hinkley Point B closure which resonate with local audiences."