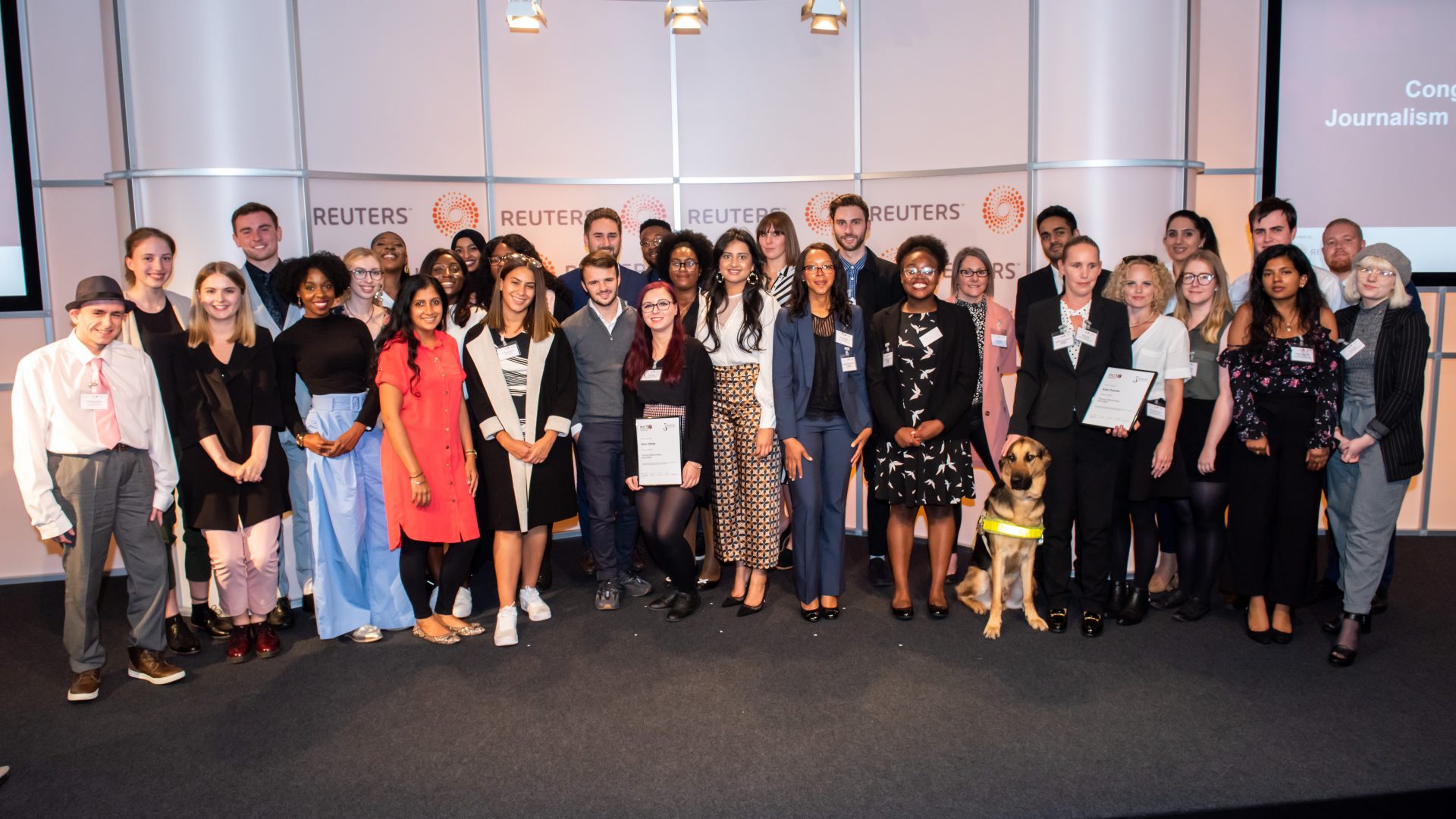 Forbes joins growing number of NCTJ Journalism Diversity Fund supporters
Forbes is today announced as the latest supporter of the NCTJ's Journalism Diversity Fund (JDF).
The global media company comes on board following a fundraising drive in 2021 which successfully raised the annual value of the fund to £500,000.
The JDF is now financially supported by twenty-five news media publishers, charities and digital organisations.
Launched in 2005, the fund supports aspiring journalists from diverse backgrounds through professional journalism training on NCTJ-accredited courses.
As well as financial assistance, recipients also benefit from mentoring and insight opportunities and events, throughout their studies and in their first years in journalism careers.
Ali Jackson-Jolley, assistant managing editor of Forbes DEI Initiatives at Forbes, said: "We are excited to join the Journalism Diversity Fund to support journalists from underrepresented backgrounds.
"This is essential in order to take on the lack of diversity in the media—and more specifically, in the newsroom. Newsrooms are most effective when they reflect different backgrounds, voices and points of views."
The Journalism Diversity Fund has supported more than 440 people from financially disadvantaged backgrounds since its establishment, and was honoured with a special award from the Press Awards last year.
Eight JDF recipients won, or were commended for, awards at the NCTJ's Awards for Excellence last month.
Joanne Butcher, chief executive of the NCTJ, said: "We are so pleased to welcome Forbes on board as a supporter of the Journalism Diversity Fund.
"The continued success of the fund's recipients is a real testament to the scheme, and it is fantastic to see so many JDF beneficiaries working across all sectors of the media and making a real difference.
"We know that there is much more to do to make journalism more accessible and representative, and we look forward to working with Forbes and our growing number of industry supporters as we continue to expand our efforts."
The Journalism Diversity Fund is supported by the following financial contributors: Aziz Foundation, BBC, Bloomberg, BMJ, CNN International, DMG Media, Dow Jones, Financial Times, Forbes, Google News Initiative, Insider Inc, ITV News, Journalists' Charity, Newsquest, News UK, NLA media access, PA Media, The Printing Charity, Reach plc, Reuters, Sky, Society of Editors, Telegraph, Twitter and Yahoo UK.
The first round of JDF applications in 2022 is open until Wednesday, 4 May. Click here to find out more.