Double Award for Reporter in November NQJ
Double Award for Reporter in November NQJ
From 'near-perfect' to 'outstanding', the award winners for the November sitting of the National Qualification in Journalism have received high-praise from chief examiner Steve Nelson.
Reporter Alistair Grant, of the Edinburgh Evening News, produced an "outstanding performance", which saw him win both the Esso Award for best news report and the Society of Editors Award for best news interview. Alistair will receive a total of £500 for this excellent NQJ achievement.
In the news report component, Alistair made a good choice of content from the brief and speech to create a story full of human interest, ideal for local media. He then came up with useful illustration and follow-up ideas for part B, which put him ahead of the other candidates. The marker noted that Alistair produced, "A highly competent performance."
The senior examiner for the news interview section said, "This was an excellent effort by Alistair, from the strong, confident intro through to the logical structure. He captured the drama, had very good phrasing and told the story in a mature style." In the words of the marker, this was, "a terrific flowing story."
In response to receiving the news of his double-award, Alistair said: "I'm really chuffed with my results. It's hard to know how you've done after exams like these, so it was a pleasant surprise.
"The NQJ can be quite a tough process. Preparing for exams – and putting together a large logbook – isn't easy when you're also working full-time in a newsroom.
"But it was definitely worth it in the end, and I'd recommend it to anyone."
This high-level of achievement was mirrored by Rachel Howarth of the Knutsford Guardian, who was the Ted Bottomley Award winner for best media law and practice paper. The senior examiner felt that this was, "An exceptional paper in which Rachel showed excellent law and ethical knowledge. This enabled her to gain high marks for each question, including a near-perfect, and the highest overall, mark for the ethics question. It also helped that the answers were both logically and clearly expressed."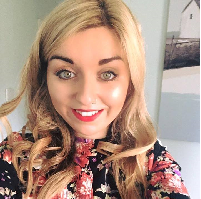 On receiving news of her award, Rachel said: "When the results arrived I was almost too nervous to open them, but when I finally mustered the courage I couldn't believe it. I am really proud of my law result, it was always my favourite subject throughout my prelims and the refresher course and I am so happy that the hard work has paid off."
Top spot in the logbook section, and winner of the Newsquest Award for this sitting's NQJ was Ashleigh Withall-Prince, of the Ripley & Heanor News. Judges were particularly impressed by strong submissions in Ashleigh's choice key tasks and intuitive use of press releases.
Illustrating further, the senior examiner described this as, "An excellent logbook and one that is a good example to anyone setting out to compile the best of their own material.
"A good deal of hard work went into this submission and the inclusion of a wide range of impressive stories showed the breadth of her talent."
Ashleigh said; "I am extremely happy and honoured to have not only passed the NQJ but to have won the logbook award – it is the icing on the cake and was worth all the hard work."