Diversity in journalism: there's still a long way to go, says new NCTJ report unveiled today
WHY are there so few disabled journalists? What stops students from some ethnic groups having a career in the media,
WHY are there so few disabled journalists? What stops students from some ethnic groups having a career in the media, even when they have trained for one? Why are journalism students who had a privately-funded education more likely to be working as a journalist than those who went to a state school?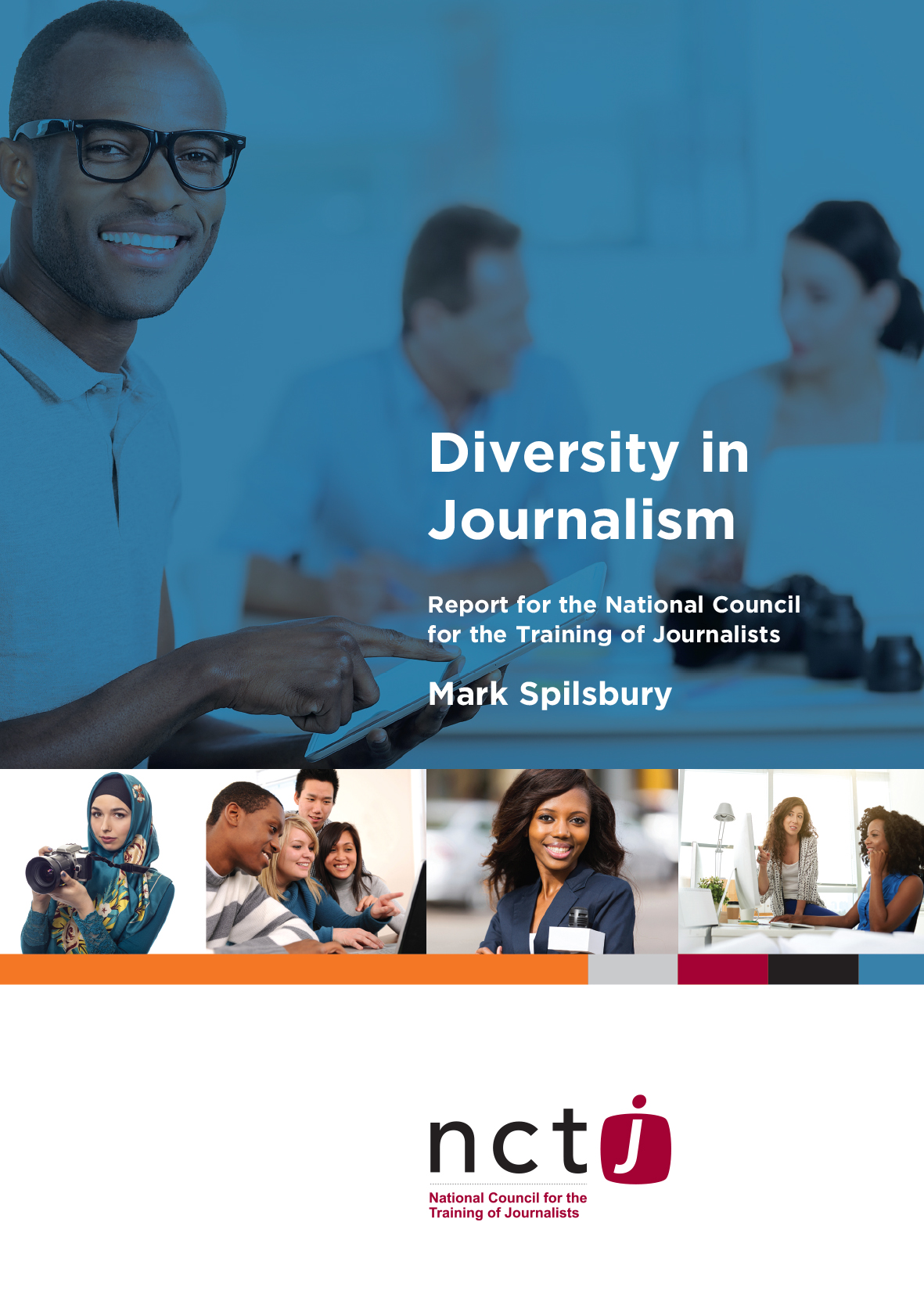 These are among the issues identified in a new report, which was unveiled during the NCTJ's annual Journalism Skills Conference on Thursday, 23 November at Sky UK. Drawn up by research consultant Mark Spilsbury, it examines in depth the reasons for the lack of diversity in the British media, and what can be done about it.
For campaigners like the NCTJ, the diversity statistics make depressing reading. An analysis of national statistics for the NCTJ shows that five per cent of journalists working in the UK are from ethnic groups, compared to nine per cent of all jobs in the economy. Journalists are more than twice as likely to come from higher social classes than the overall population (39 per cent compared to 15 per cent).
The characteristics of journalism students is not markedly different than the main student body. But the main student body is itself not representative of the UK's overall population, being disproportionately made up of people from better-off backgrounds. The tendency for media organisations to employ only graduates has left students from lower socio-economic groups under-represented in journalism's workforce, the study suggests.
Diversity becomes a bigger issue at the point of transfer from higher education into work. The research shows that journalism students are more likely to be working as a journalist six months after graduation if they are male, do not have a disability, are not from a black ethnic group and went to an independent school. One reason for the large numbers of young journalists from middle-class families is that they require financial support early in their careers which less well-off parents may be unable to provide. A significant number of individuals from minority backgrounds fail to enter the industry, possibly as a result of unconscious bias in recruitment.
Possible solutions to the diversity problem, the report suggests, include the increase in alternative, non-graduate means of entering the profession through apprenticeship schemes, and publicising journalism as a potential career across all areas of society. Working with employers to eliminate bias, unconscious or otherwise, is another key recommendation.
The diversity issue is not a new one for the NCTJ – concerns were first raised in a report commissioned as far back as 2002. This led to the introduction of the organisation's Journalism Diversity Fund, which has helped scores of trainees enter the profession since its launch in 2005. The ongoing nature of the problem has led to the current research 15 years on.
Click here to read the full report.