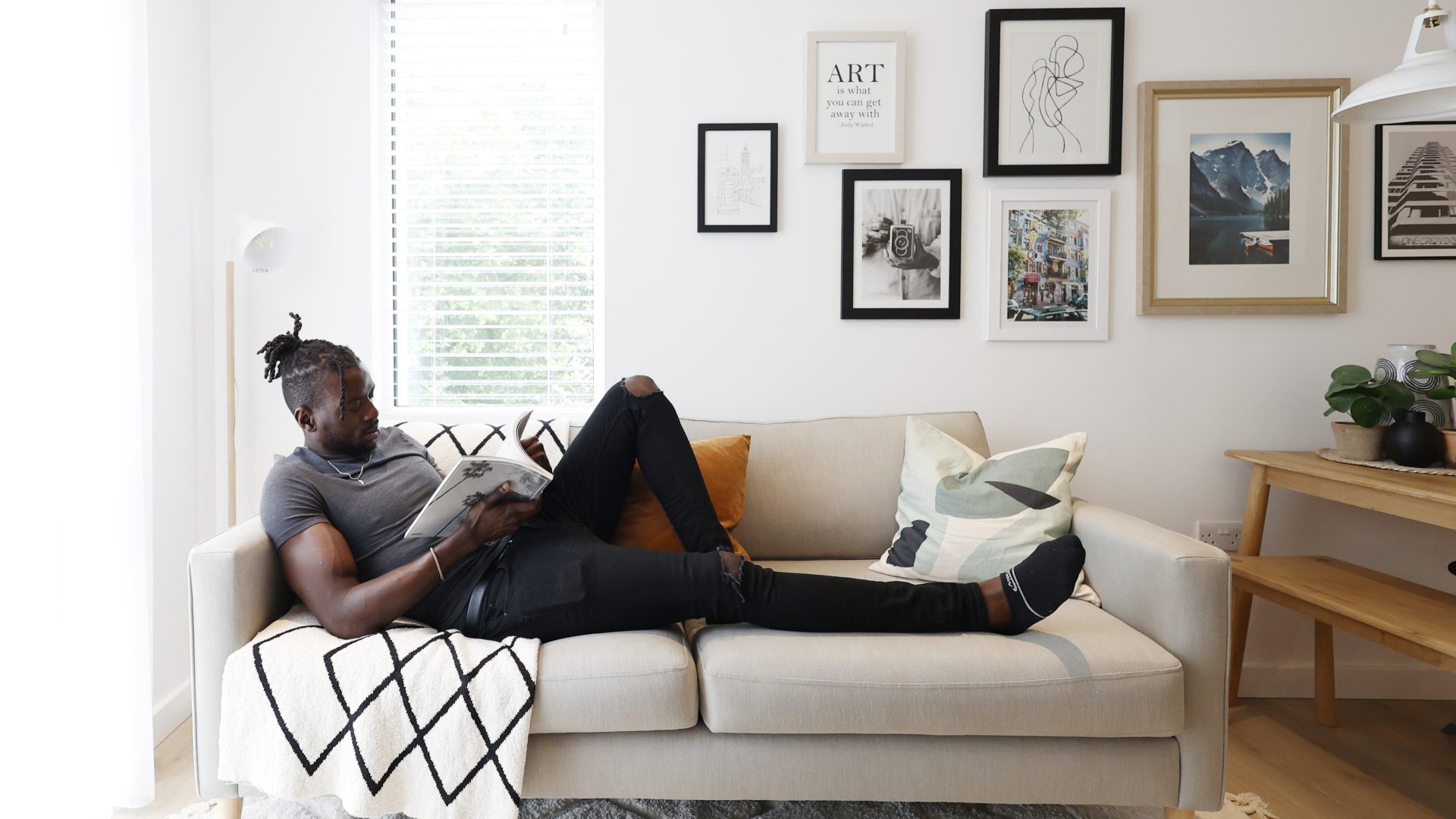 Community reporter wins award for impactful report on the reality of living in a new London housing estate
New housing developments are the bread and butter for reporters up and down the country.
But for community news reporter Ayokunle Oluwalana, his impactful way of reporting on the realities of living in a new estate in Croydon led him to receive a monthly editorial award by Reach PLC.
The 27-year-old, who works at MyLondon, initially received a press release about a new Pocket Homes development in Hackney.
The development from Pocket Living stood out to Ayokunle. Standing at 6'5" and with the flats being 38sqm and roughly 3.5 metres wide, he wanted to experience them for himself.
He asked if he could go down to see the homes in person and he was invited to visit the latest development in Croydon, which had recently been opened.
He said: "I did a Facebook Live from the site, which got decent engagement. I was recording from inside the property and taking people around the house.
"I got back to the office and I decided to write a first-person piece on it. As I am 6'5", I had assumed it was going to be too small and I wondered if it was going to be big enough for me.
"I went down again with my photographer and he told me to get into all these different positions to illustrate it visually.
"I quite like writing first-person pieces anyway, and I only expected it to do ok. Then on the Monday, it had 100,000 page views and it was the most read story that week.
"The number of comments on Facebook was crazy. It was great that I got to create a discussion, that's what you want your work to do."
Ayokunle is working towards his NCTJ Diploma in Journalism while working as a community reporter by attending virtual lessons with Darlington College once a week.
He said: "My aim as a community reporter is to be the person that highlights marginalised communities and gives them a voice. Minority communities in London have negative associations with crime and I want to showcase their successes and the good things they are up to."
Audience and content director Helen Dalby, who oversees the training and development of Reach's community reporters, said: "Throughout the four years Reach has been a partner of the Community News Project scheme, we've been able to expand, improve and add depth to our coverage of communities which were previously under-served, as well as bringing dozens of brilliant new journalists into the industry.
"During that time, our community reporters have published some exceptional journalism. Reach's new monthly editorial awards are recognising this with a special award each month for the best story by a community reporter.
"MyLondon's Ayokunle Oluwalana won this prize for his impactful visual storytelling of the realities of life in a new South London 'pocket homes' development.
"Each month we're impressed by the breadth and quality of the work published by our Community News Project reporters – we can't wait to see what our newest recruits go on to achieve."
Read Ayokunle's story for MyLondon here.