Community reporter goes back to school to champion stories from rural areas in Devon
A community reporter has gone back to his roots and drawn on his local connections to find news in the area where he grew up.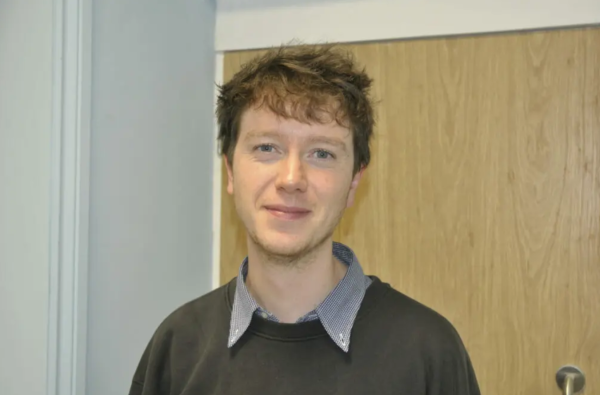 A community reporter has gone back to his roots and drawn on his local connections to find news in the area where he grew up.
Julian Barnes joined the Mid Devon Advertiser, based in Newton Abbot, in August 2022 in his role as part of the Community News Project with a specific remit to report on rural communities.
After finishing his MA degree in politics at the University of Cambridge, Julian took the leap to become a journalist and is studying for his NCTJ Diploma in Journalism while working.
The 26-year-old joins weekly remote sessions with City of Portsmouth College to develop cutting-edge journalism skills and techniques.
He said: "I wanted to go into journalism and this opportunity came up. It was perfect because it was back in my local area.
"It has felt like I have found the right thing for me to do, because it doesn't feel like work.
"Having that training involved is a really nice perk. It pushes you out of your comfort zone, particularly with things like video journalism.
"I have been experimenting with filming and pieces to camera, which put me in good stead when the company said they wanted to introduce more videos. I felt more equipped."
In his role, Julian has been tasked to make connections with rural and agricultural communities to feature more of their stories in the media.
He has found he uses social media and digital platforms to champion their stories.
He said: "They are quite hard to connect with, particularly in the winter, and the trouble is they don't connect with each other at this time of year either.
"In the summer, there's trade events and shows so it's often fragmented about how much they connect with each other.
"It's spatially diffuse as well, so I rely on phone calls and going to meet them as much as I can."
Having grown up in the area from the age of 10, Julian is learning to rely on his own community connections for story ideas.
He said: "I got to go to my old primary school – Hennock Community Primary School – and I did a story about a charity event that they did.
"I went back to the school afterwards and they had printed out my article and stuck it on the window alongside a piece of art that I'd done while I was at the school. It's come full circle.
"I am developing the confidence to use the connections I already have. When the Queen passed away, I remembered that one of my friends from school had met her when he was part of the army cadets.
"I rang his mum and asked for his number, and I told him that I remembered the story from when I was about 10."
Julian's role is part of the Community News Project, a partnership between Meta, the NCTJ and regional publishers to support quality local journalism and connect with communities that have been underserved by the media.
He is one of four community reporters to join Tindle in the last year.
Scott Wood, managing director of Tindle, said: "As our business continues to evolve to build upon our strong heritage of delivering trusted local news in the communities we serve, it is pleasing to see the impact being made by Julian and the cohort of CNP journalists.
"Having made significant progress in academia it is great to see him realise his ambitions to train as a journalist while contributing to our news output. We look forward to seeing all the CNP journalists progress in their careers as our brands engage with local audiences in more ways than ever before."