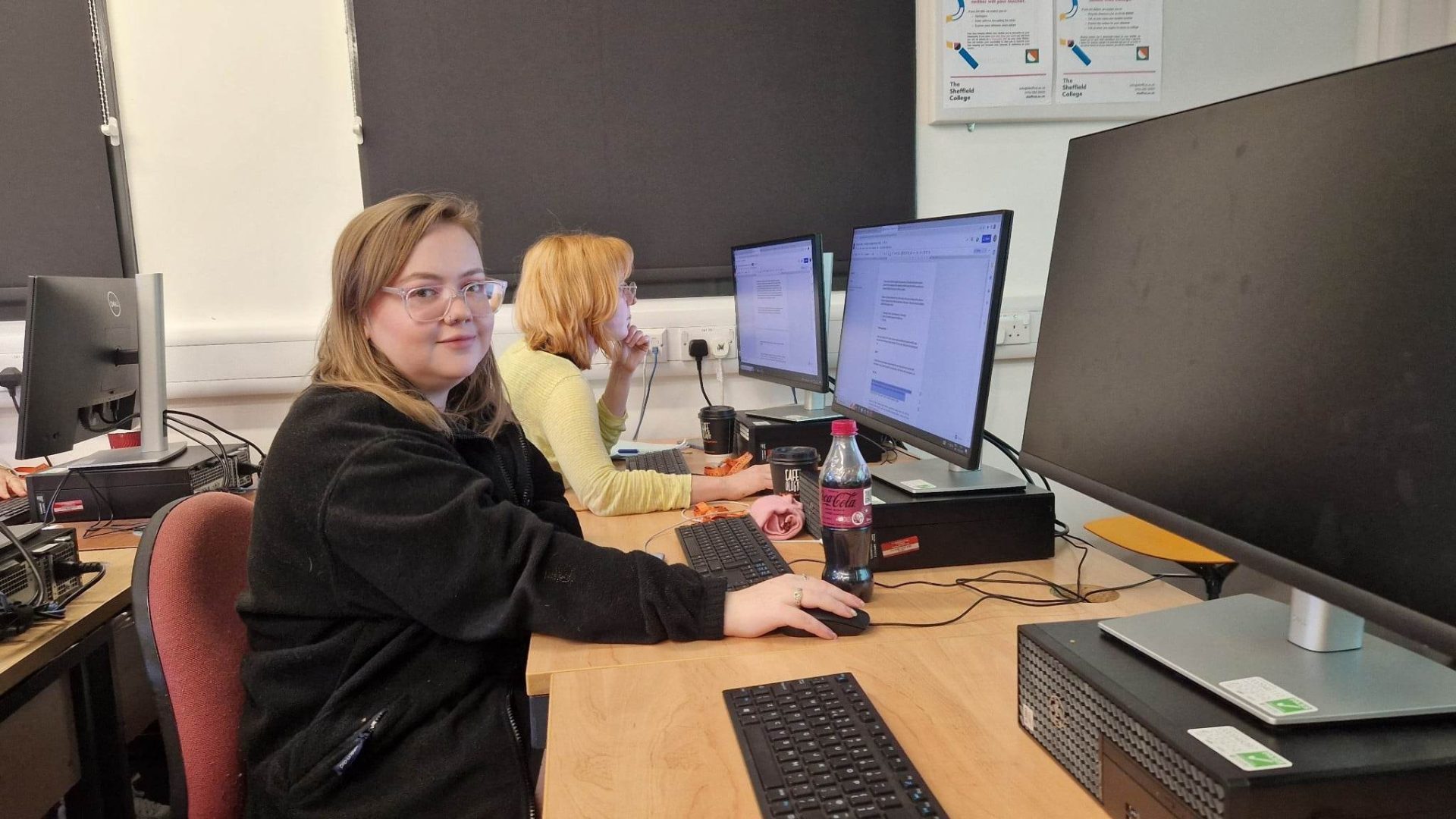 Cohort of community reporters meet for the first time at college bootcamp to sharpen journalism skills
A cohort of community reporters have come together for a training bootcamp to sharpen their story-writing skills.
A cohort of community reporters have come together for a training bootcamp to sharpen their story-writing skills.
The journalists are all working as part of the Community News Project, and are based in various locations around the UK. Alongside their reporting work, they are training towards the NCTJ's Diploma in Journalism with Sheffield College, usually attending journalism lessons remotely every Monday.
However, course leader Bethan Hyatt decided to bring them to the college for a two-day bootcamp so they could meet each other and be given in-person training on story angles and well-structured intros.
The 11 reporters, who work for various National World titles and the Congleton Chronicle, came from all over the country to attend the session earlier this month.
Bethan said: "They have been doing a lot of self-study when it comes to the essential journalism module and I've been doing some focused sessions on it remotely.
"When I got some stories back from them recently, I realised there were some basics we needed to be looking at [in more detail].
"I wanted to bring them together to look at things like story angles and well-structured intros. This was an opportunity to see their writing and stop them right in the middle of it.
"I was trying to recreate the experience of having an editor walking around them and tweaking their copy. I also wanted to get them together to learn from one another, as I always found that beneficial when I was learning."
Bethan had previously organised a trip for community news reporters to London in November alongside a cohort of diploma students. They visited the Telegraph newsroom and watched Suella Braverman take questions in the House of Commons.
However, as not all community reporters could make the trip, this bootcamp was the first opportunity for them all to meet in-person.
Bethan added: "This was a nice opportunity for them to hang out with each other in a more relaxed environment, rather than coming to college for an exam.
"I would definitely look at doing more bootcamps next year if we train another cohort of community reporters, such as a week-long bootcamp for the videojournalism module.
"They are such a nice group, it would be nice to see them in-person all the time."
Charlie Watson, community reporter for the Northumberland Gazette, said: "I really enjoyed the bootcamp. As someone who works from home full-time, it was really nice to get out and meet people who do the same job as me.
"We all shared ideas and got to know each other.
"The time during college was also beneficial. I feel like sharing ideas in-person and having discussions face-to-face are always much more engaging than online learning, so it was really nice to get a taste of that within the course."
Claudia Bowes, community reporter for the Scarborough News, said: "The in-person teaching was so helpful, being able to get feedback on our newswriting one-to-one was fantastic and I think the teaching was a lot more fun and easier to understand than being behind a screen.
"As essential as remote learning has become post-Covid, I really think more in-person sessions are essential for new journalists to build their confidence, and sessions at the start would have been very beneficial."
Laura Pilling, the NCTJ's project manager for the Community News Project, attended the bootcamp and said: "It was a privilege to visit Sheffield College to meet some of the community reporters and trainers and to see a session in action.
"The in-person bootcamp, which had been arranged help prepare reporters for upcoming exams, gave them an opportunity to speak face-to-face with tutors and gain one-to-one in-person feedback on their writing."