CNN becomes JDF sponsor to support diverse journalism talent
CNN International today became the 17th media organisation to give its financial backing to the NCTJ's Journalism Diversity Fund.
CNN International today became the 17th media organisation to give its financial backing to the NCTJ's Journalism Diversity Fund.
The international network will become a partner in the scheme with immediate effect. CNN staff will act as mentors to JDF bursary recipients while they are on course, and senior editors will be involved in assessing candidates' applications for support.
CNN will also host events for JDF students and alumni, giving valuable insights into newsroom operations. CNN's hi-tech new London bureau is its largest outside the United States, and home to key shows including Amanpour, as well as many of the network's senior international correspondents.
In 2020, the JDF's 15th anniversary year, the scheme supported more students from diverse backgrounds than ever before, with 59 individuals being awarded bursaries. The NCTJ has made it a strategic priority to grow the annual income of the fund to half a million pounds, to ensure that professional journalism training remains accessible to people who would otherwise not be able to afford to study for the Diploma in Journalism.
To be eligible for assistance from the JDF, candidates must be able to demonstrate that they will bring diversity to the industry, that they have genuine passion for (and the potential to succeed in) journalism, and that they have real financial need.
Johnita Due, SVP and chief diversity & inclusion officer at CNN, said: "Enabling more people from more diverse backgrounds to start a career in journalism is not only the right thing to do, it also has proven benefits – both for our organisation and our audiences. We're focused on promoting diversity within our operation worldwide, as well as across the industry, and supporting the JDF is an important part of that commitment in the UK."
Will Gore, the NCTJ's head of partnerships and projects said: "It's fantastic to see CNN enter the JDF fold, especially at a time when there is renewed focus on making the news media sector more diverse and more inclusive.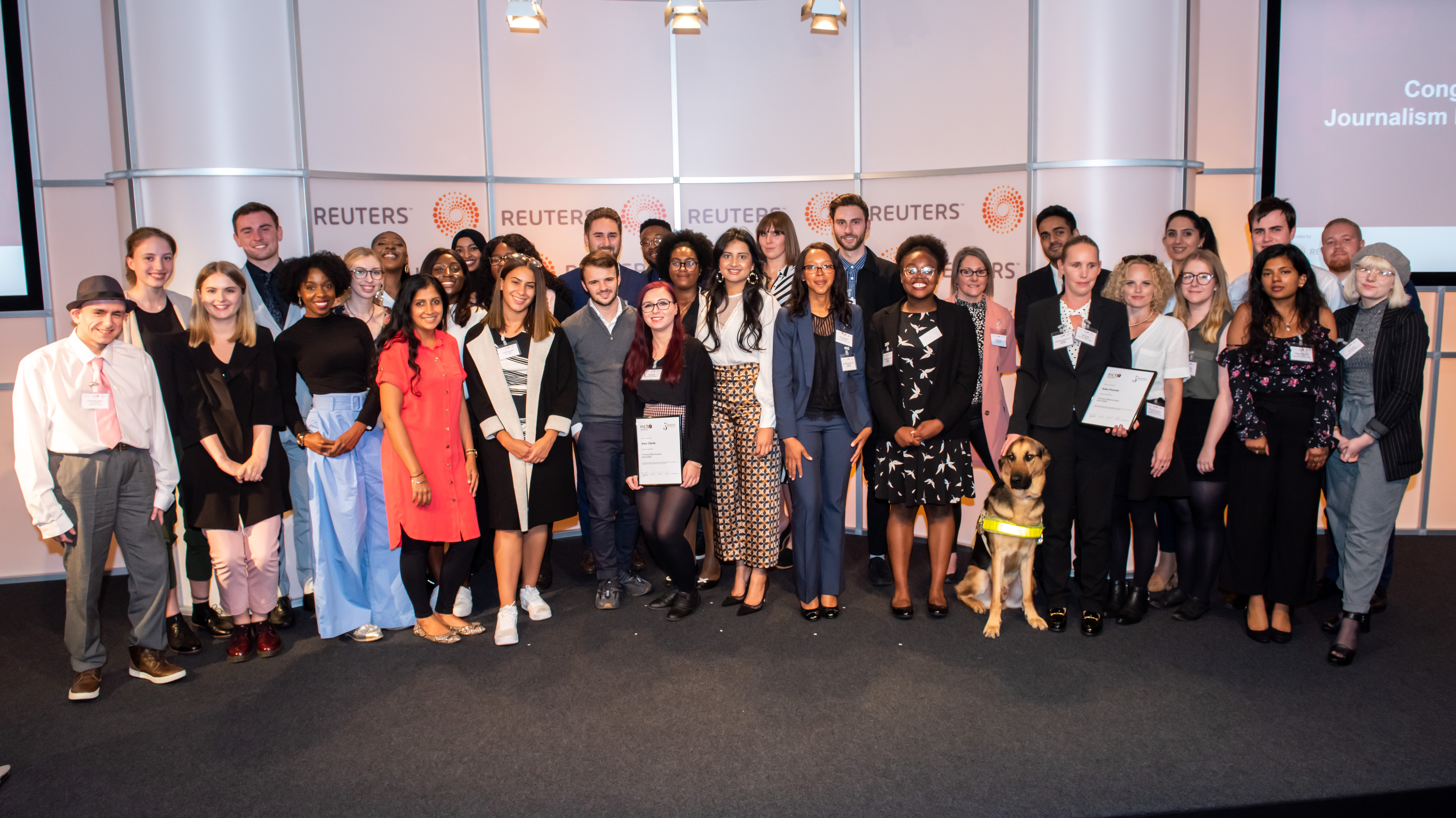 "The JDF is a tried and trusted programme. It recognises that people who are equipped with professional skills are the most likely to succeed when they enter the newsroom: that is why JDF alumni have such a strong track record. The industry's backing for the scheme is indicative of its support not only for a more diverse workforce, but also for the NCTJ's training programmes."
CNN is the third media organisation to become a financial backer of the scheme since the start of this year, following similar decisions by ITV News and Yahoo UK.
The Journalism Diversity Fund was established thanks to an annual donation of £100,000 from the Newspaper Licensing Agency (NLA media access) in 2005.
It is now sponsored by 17 media organisations: BBC, Bloomberg, CNN International, DMG Media, Dow Jones, Financial Times, Google News Initiative, ITV News, Newsquest, News UK, NLA media access, PA Media, The Printing Charity, Reach Plc, Reuters, Sky and Yahoo UK.
Bursaries are awarded to help cover the costs of NCTJ Diploma in Journalism course fees and/or living expenses, depending on an individual's specific circumstances. All bursary recipients are matched with a professional journalist mentor for the duration of their course.
81 per cent of qualified journalists in the UK hold an NCTJ qualification.