Can you teach an 'old dog' new tricks?
Current bursary recipient Neil Kingston is currently on the Sports Journalism course at St Mary's University College. He tells us how it feels to go back to school eight years after starting his BA.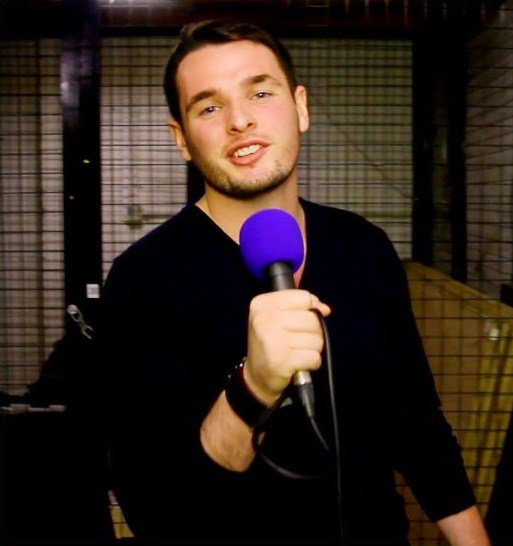 I'm less than a month into my sports journalism course at St. Mary's and can tell you that the importance of shorthand is setting in rapidly. I was about to email the Journalism Diversity Fund to see if a short hand style blog would be acceptable. I'll need all the practice I can get…
Writing economically has also been hammered home, so perhaps this should be the end of my first blog? Only teasing! As if nobody has ever tried pulling that line on their first entry?
In all seriousness, I feel like I am still at the very beginning of such an exciting journey. I have been working hard on laying foundations for the year ahead by way of projects to work on, people to interview and the kind of articles that I would like to write. The next step is to secure some more credible work experience, although I do have some hosting assignments coming up which will keep me on my toes.
The first work due on our course is part of our multimedia module, which is in fact one of my favourites! I am looking for contacts within Formula One, so if anybody knows anybody I would be truly grateful for a tip off. It goes without saying that having a bit of experience in broadcast I will be going all out for top, top marks as we head into the first NCTJ exam – public affairs. I'm tuning up the band!
It's been four years since I've been in a classroom, so acclimatising to two hour long lessons has been a fair challenge – I'd be a liar if I told you otherwise. Once you've been out to work, where you have a little more liberty in your movements, you do forget the head strength students require at times. The other issue I have found a little strange, is the fact that we have 18-22 year old students on campus. Nothing against them, but I can't get my head around the fact I started my BA eight years ago and I'm still on the university circuit. When I reflect on that thought, I realise why I'm back and that is purely to better myself. It only serves to make me fight harder in my pursuit. The cheeky scamps nicknames for me include, but are not limited to "old man" and "Uncle Neil". They say you can't teach an old dog new tricks, but in this case any doubters will be left extremely red faced in the coming months!
It's gone 10pm and we have goal.com journalist Wayne Vesey taking our Sports Gazette session again tomorrow morning. He's a great source of knowledge for us and a real asset as we look to get the story behind his story behind the story, from him. He hardly yields but of course, I'll be snapping at his heels again come what dawn.