Awards for top July NQJ candidates
Four newly-qualified senior reporters are celebrating after winning awards for exceptional performance in the July National Qualification in Journalism (NQJ).
Four newly-qualified senior reporters are celebrating after winning awards for exceptional performance in the July National Qualification in Journalism (NQJ).
Imogen Blake of the Ham & High received the Ted Bottomley Award – sponsored by Midland News Association – for her media law and practice exam.
The examiners said: "This was a joy of a script. Imogen used bullet points to answer the questions, which were well written and easy for the examiner to mark. There were no weak parts to her answers, which showed not only good knowledge of the law and ethics but also how they related to the scenarios and practical ways of dealing with the problems thrown up.
"Her first answer was just one mark short of the maximum available and the other two both scored highly. Congratulations."
Imogen, who completed her Diploma in Journalism while working as a trainee, said: "I was ecstatic to pass my seniors – I quite literally jumped for joy in the newsroom! I was even more delighted when I found out I had won an award for my media law paper. I never expected it. I'd like to thank all my wonderful colleagues for their support throughout my preparation for the exams."
Rob Lowson, senior reporter at the Telegraph & Argus, won the Society of Editors' Award, for his news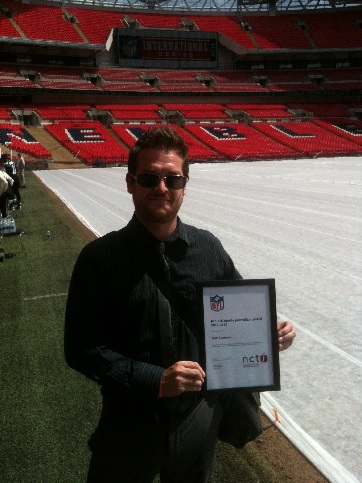 interview. He completed his Diploma in Journalism at News Associates in Manchester, where he was also one of the recipients of the inaugural NFL UK sports journalism awards.
The examiners said: "Rob produced a very good story. His introduction captured the drama straight away and he followed with a readable chronology of the events. His story flowed very well and he continued the drama without using too many adjectives. The copy was backed up with some key quotes which enhanced the story. Well done."
Rob said: "Working on a news patch as busy as Bradford, I have been lucky enough to tackle a vast array of different stories, and I have the opportunity to speak to a diverse range of people on a daily basis. This has really helped me to hone and adapt my interview technique.
"I would like to thank the Society of Editors for the award, which I am thrilled about receiving. It is testimony to the hard work I put in prior to the exams, and the support I received from my colleagues at the Telegraph & Argus."
Joanna Morris of the The Northern Echo won the Newsquest Award for her logbook.
She was commended by the examiners, who said: "This was an excellent logbook and one which was memorable for some quite engrossing reporting. A number of key tasks attracted maximum marks including human interest, family events and inquiries/tribunals and it is not hard to see why they were rewarded so richly.
"Along with some very strong stories, this logbook also features some excellent writing, none more so than the recollection of a traumatic personal experience recalled some years later. Joanna is a worthy winner of the award."
Joanna, who studied the Diploma in Journalism at Darlington College and was a trainee winner in the 2013 NCTJ Awards for Excellence, said: "I'm so pleased to have been given the opportunities that led to me receiving this accolade. My time as a trainee working for The Northern Echo has been invaluable and I've loved the experience so far. Getting the chance to hear people's stories, to meet weird and wonderful characters and to get an insight into the communities we serve has been a privilege. It has proved to me beyond doubt that there is still a place for traditional, ethical journalism amidst the changes and challenges of the digital age."
Finally, Sarah Robinson, who now works at the Weston, Worle & Somerset Mercury and completed her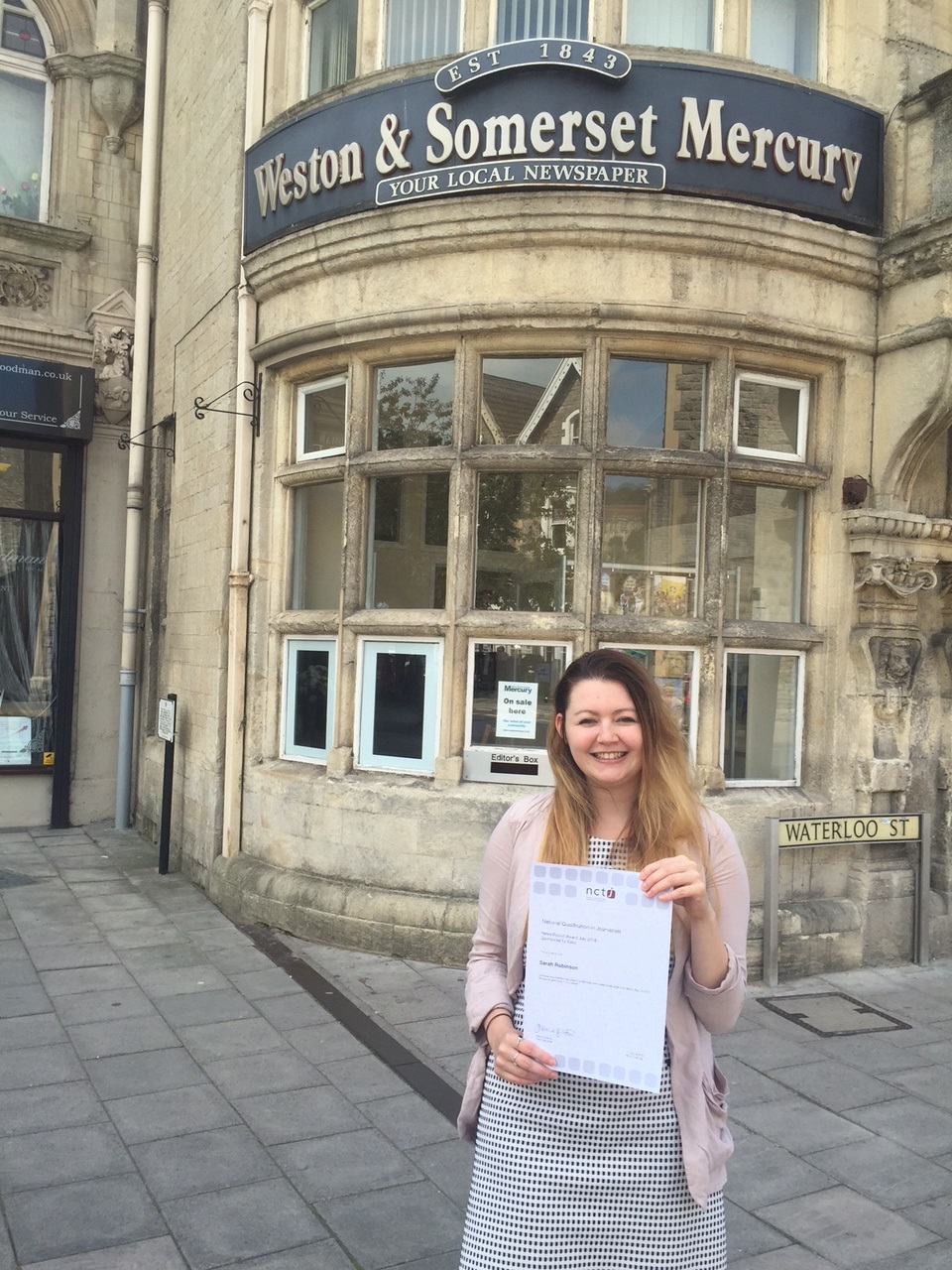 Diploma in Journalism at News Associates in London, won the Esso Award for her performance in the news report.
The examiners said: "Sarah managed to keep a complicated story simple and produced an easy-to-read story containing all the relevant facts, interspersed with accurate quotes. Part B was tackled in a thorough way with excellent ideas provided for developing the story. A deserving winner of this award."
Sarah said: "I'm really pleased to have passed all my exams. Getting the highest mark in the news reporting exam was a total surprise, and an added bonus."
All award winners receive a cheque for £250 and a certificate of achievement.