Alumni Advice: why local journalism is more important than ever
Bex Bastable shares what she loves about working as a journalist and explains how she became a senior reporter.
By Bex Bastable
Follow The Eastbourne Herald reporter on Twitter @BexBastable
As a journalist, you can guarantee no two working days will be the same.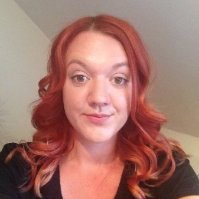 And the great thing about being a trainee on a local, is you cover a wide breadth of stories, from complex murder trials, to a row at the local council, or speaking to 100-year-old about their life.
I started on my local newspaper, the Chichester Observer. I was lucky in the fact three jobs came up at the newspaper just as I was finishing my six-month NCTJ, and I had recently done work experience there. I was also very lucky in that I was granted a bursary from the Journalism Diversity Fund, without which, I could not have done my course.
After two fantastic years of training at the Observer in my home town, and passing my senior exams, I moved on to the Eastbourne Herald, where I've worked for six months.
Personally, one of the things I love most about my job is meeting extraordinary people.
Whether it's someone in the public eye, someone who spends their lives helping others, or a person who has been through something terrible but has come out on the other side, interviewing people is the best part of my job.
I've interviewed government ministers, celebrities, inspiring people battling cancer, bereaved families, volunteers who work tirelessly in their community and many, many, more amazing people.
There are some really inspiring and heartwarming stories out there, and it is a pleasure to be able to tell them.
One important thing about journalism, in the day and age of Facebook and Twitter, is people want to know what is going on in their area from a trusted source.
Local newspapers, I think, will become more important with the rise of social media. Not only do they want their news from an authentic news source, but they want to know about decisions the council is making which affect them, and at the moment, they especially want to know what is going on at their local hospital.
These are just a few examples of why local journalism is important, and a great job to get into.
Another thing you soon realise working on a local newspaper, is you can often be setting the national news agenda. Many big national stories start local, and you are the one bringing them to into the spotlight.
This is the tip of the iceberg of what makes journalism a fantastic career choice for anyone who has the passion for it.
I went to the Journalism Diversity Fund because I did not have the money to pay for my NCTJ course, and I couldn't afford to spend my time doing month-long internships in London – I had bills to pay! This is why the Diversity Fund is so important, as it gives everyone a chance to do what they love, regardless of their circumstances. Anyone who wants to be a journalist who can't afford it must apply for this grant – as it could be the start of an exciting career.
After being awarded a bursary from the Journalism Diversity Fund, Bex gained her NCTJ diploma on the fast-track course at Highbury College in 2012.