A day in the life of a community reporter: Iona MacDonald from Highland News and Media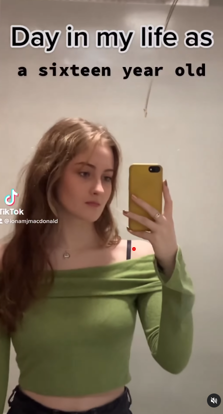 A community reporter has captured what her working day looks like as she engages with those who live in the Scottish Highlands.
Sixteen-year-old Iona MacDonald was recruited by Highland News and Media in June to cover a patch stretching from Ullapool in Wester Ross to Bettyhill in north Sutherland.
She was hired as a reporter in the Community News Project, a partnership between Meta, the NCTJ and 23 regional publishers to enhance the coverage of underserved communities across the UK.
Iona, who is from Ullapool, reports for titles in the north-west Highlands whilst also studying towards the NCTJ Diploma in Journalism with Glasgow Clyde College.
Snippets of her day, which have been posted on the NCTJ's Instagram and TikTok, included grabbing her morning cup of coffee, engaging with her audience on social media, attending a remote shorthand lesson and finishing off some stories she was writing that day.
View this post on Instagram
Iona said: "When I was filming the video, I was thinking about the things on TikTok that I enjoy watching – things like coffee shops and pretty Christmas lights!
"I took short clips throughout my day so I didn't get too distracted from work.
"I was also quite cautious to not make it seem intimidating; I think journalism is one of those things that sounds really scary – it did to me before I started my job.
"So, I wanted the video to come across as more casual and relatable for other people my age interested in the industry."
John Davidson, content and commercial editor at Highland News and Media, said: "The life of a reporter is a bit of a mystery to most people, so Iona's excellent video gives a brief insight into the day-to-day operation and the skills behind producing our news websites, app and newspapers every day.
"She is quickly learning skills such as shorthand, as you can see in the video, and is developing really well as a young journalist – and she's also teaching those of us in more senior positions plenty about how to improve our social media offering."