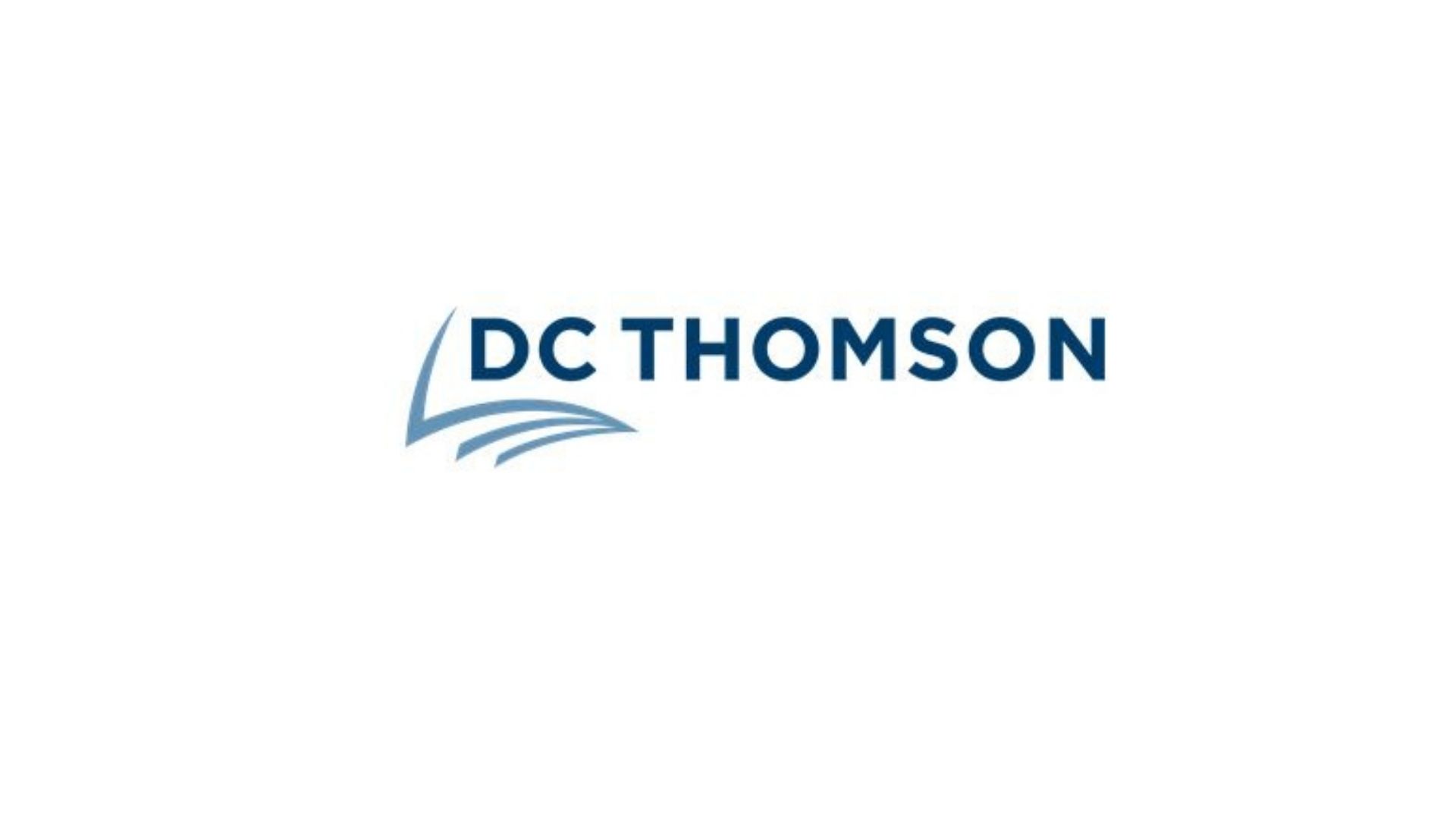 Live News Journalist – DC Thomson (Scotland)
At DC Thomson we are a business with a purpose – to make a positive impact on the communities we serve.
We are home to some of the world's best loved media brands, organised around local news and radio, companionship, kids, advocacy, energy, puzzles and hobbies.
The Courier, The Press & Journal, The Sunday Post, Beano, Stylist, Puzzler, The People's Friend, My Weekly, Pure Radio, bunkered, Energy Voice, Findmypast and Brightsolid are just some of the brands you might know us for.
Deeply rooted in our communities, we are investing in data, technology and talent to unlock a new level of understanding about what really matters to our customers. This is how we are shaping the future of media.
We're changing the way we work to create a flexible, collaborative, learning-led culture that draws on expertise from across the organisation to create award-winning content and cultural moments that make audiences want to be part of our communities.
Our HQ is in Dundee and we have bases around the UK employing over 1,200 extraordinarily creative colleagues working in a mix of office/home/hybrid. They're passionate about being part of the story of so many well-loved brands and they're crucial to our ambitions for the company.
We're looking for the best people to join us at DC Thomson, to share their energy, ideas and skills and be part of our story.
We believe that news is the backbone of democracy in the UK, and that DC Thomson is the best case study for the digital transformation of regional storytelling. We are on a journey towards a sustainable digital model, having grown beyond 28,000 paying digital subscribers for our local titles. Our portfolio includes the best-selling Press & Journal, The Courier, Evening Express and Evening Telegraph, as well as the Sunday Post with its rich heritage of fearless investigative journalism and tireless national campaigning.
Reporting to the Live News Team Leader this role is a rewarding role in the heart of a busy newsroom that informs our readers based from either our Aberdeen or Inverness offices.
Accountabilities and responsibilities include:
Creating digitally-optimised news content making use of a range of multimedia tools, with story choices being informed by data and insight
Building contacts and relationships with organisations and individuals to ensure the latest information on major stories in our areas
Understanding the audience they serve and looking for ways in which we can develop and extend our coverage
Producing eye-catching headlines and social media posts to appeal to our audiences
Maintaining best practices for publishing across platforms, implementing editorial guidelines and ensuring accuracy
Desking and publishing copy written by other reporters
Helping to organise resources to support coverage of major stories, events and incidents
Knowledge, skills and attributes include:
Being an experienced journalist with a track record of breaking stories online and generating ideas for exclusive and engaging content
Having a passion for working in a fast-paced environment for delivering content in this specific field
Having a willingness to embrace new skills and tools in the digital arena such as SEO, social media, video, audio etc.
having the ability to work in a team, collaborating on ideas and sharing responsibility for meeting newsroom targets
Having highly-developed communication skills
Having detailed knowledge of the Editors' Code of Practice, GDPR and media law
What to expect from the recruitment experience.
As we move through the recruitment process, we want to get to know you, as well as help you understand the team, where we are going and how you can play a part in our future a little better.
Following an initial screening process, if you are selected to move to interview, we will introduce you to the hiring panel over email and make sure you're clear on the outcomes of your time with them, as well as timelines for hearing any next steps.
We will also share any helpful feedback we can with you, so whether it's the right role or not this time around, we can help each other grow.
To make sure you are supported to be at your best through the process, please let us know if there is anything we can do to support your application or make adjustments along the way.
To apply for this role, please follow our online application process and submit a CV and cover letter.
This is a full-time, permanent position, working 35 hours per week from our Aberdeen or Inverness Office.  We offer a generous package including 34 days holiday, health cash plan, gym discount, excellent pension, a competitive salary, and many more staff discounts and benefits.
We are an equal opportunity employer and encourage applications from everyone and do not discriminate on the basis of race, religion, gender, sexual orientation, age, marital status, disability or any other protected characteristics.
If you have any issues with your application, please email recruitment@dcthomson.co.uk
Please note that we reserve the right to close the vacancy early once we have received suitable applications. Therefore, please ensure you submit your application as early as possible to avoid disappointment.