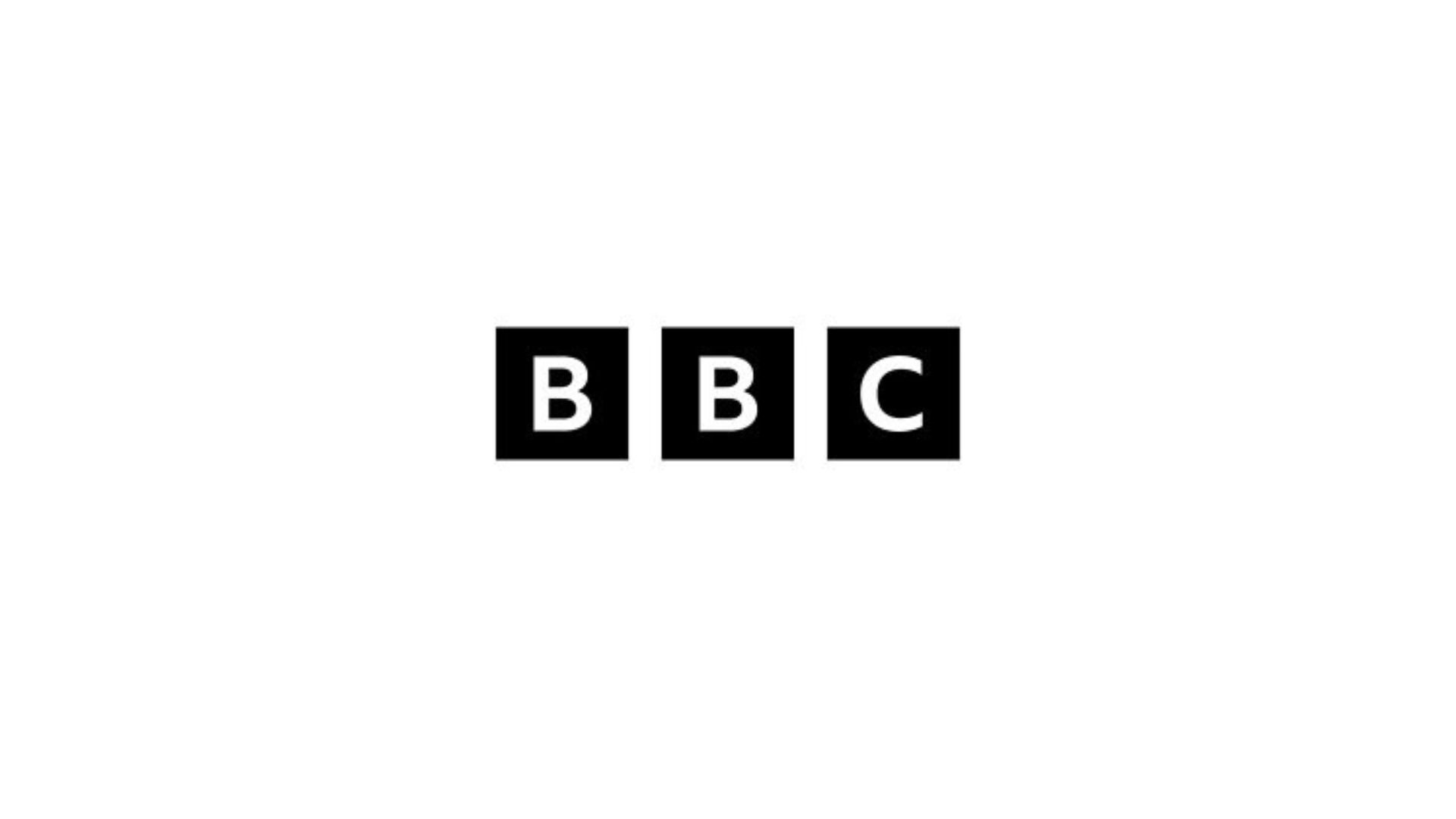 Lead Curation Editor – BBC (London)
BBC Studios
Bold. British. Creative: that's BBC Studios. Combining the strengths of the UK's most-awarded production company with a world-class distributor, we fund, create, distribute and commercialize world-class content for the BBC and other UK and international companies. Our aim is to inspire audiences around the globe with quality content that informs, educates and entertains and to strengthen the BBC, our partners and wider industry both creatively and financially. We seek to be the best British content company in the world; a first-choice partner and employer, where everyone can flourish and do their best work.
At BBC Global Digital News & Streaming, (a team situated within BBC Studios, the commercial arm of the BBC) we aim to help people understand the world around them, make informed choices, and take an active part in society and democracy. As we expand our footprint to meet increasing demand for our style of quality and impartial journalism and unscripted content in North America, we are seeking motivated, passionate, high performing individuals across a variety of skillsets to join our global team. Our primary locations are New York, Washington DC, and London, though as a distributed workforce we are open to applicants in any location where the BBC has a commercial presence.
Join us and be an essential part of one of the world's most recognized brands and trusted news organizations.
Job Purpose
BBC Studios is hiring a Lead Curation Editor for bbc.com.
We are consolidating our website and apps in the U.S. this fall, with global rollout expected next year. As team leader for curation within the Audience Development team, you will be responsible for the home page and other key indexes.
The right candidate will demonstrate strong editorial judgment, a sharp eye for engaging headlines and visuals, and a keen sense of U.S. and global audience needs in the digital space.
You will have extensive knowledge of digital publishing best practice and growth tactics, including fluency with analytics and the ability to draw actionable, real-time insights to improve engagement.
You can expect your day-to-day to be a mix of editorial planning and decision-making, staff development, performance analysis, and hands-on work in the CMS. Success in this role requires collaboration with colleagues and stakeholders across the BBC – ranging from editorial to product to commercial. Reactivity and strong communication skills are a must.
Your prior experience will include work as home page editor in a breaking news context and time spent effectively managing a team. Experience with push strategy, content optimization and A/B testing is also strongly desired.
Key Responsibilities and Accountabilities
This role sits within the Content Strategy & Programming unit of our Global Digital News & Streaming division. It reports to the Head of Audience Development. It is a full-time position which can be based out of one of our offices in the U.S (Washington D.C. or NYC) or in the U.K. (London).
In this role, you will lead the day-to-day curation of bbc.com. You will:
Be responsible for the promotion of news & factual content across the site and app
Establish and implement clear curation workflows to drive audience engagement while rigorously adhering to our editorial values and guidelines
Manage your team's schedule to ensure 24/7 curation coverage
Work closely with editors across the BBC, including in our public service News and Sport divisions, on daily priorities and scheduling, as well as planning for big news events and initiatives, to make sure content is promoted in a timely and effective way
Always think about the mix of stories, formats and audience needs at different times of the day
Make sure our headlines are sharp and our image choices work for small mobile screens
Stay on top of breaking news and ensure changes are made quickly
Be able to plan and write accurate and concise push alerts
Stay abreast of emerging trends in news curation and what competitors are doing in this space to inform our strategic decision-making
Identify trending topics of interest, including on search and social, and collaborate with colleagues working on those stories to promote them in the right way
Help drive new learnings and insights to elevate on-site experience through A/B testing, strategic experimentation, and performance analysis
Collaborate with colleagues to make sure we present the best of the BBC's journalism for U.S. and global audiences
Liaise with sales in order to develop, manage and maintain schedules for commercial promotional modules appearing on the indexes and story pages, and help coordinate promotional/marketing activities for ad-funded content where required.
Early morning, evening and/or weekend shift work may be required
Knowledge, Skills, Training & Experience
Candidates should have digital journalism experience, ideally in the news curation space
Be able to work well under pressure and to prioritize effectively, even when dealing with competing demands
Have a broad and deep interest in the news and factual content, and comfort with interpreting audience data to inform decisions
A deep understanding of what motivates digital audiences when they are looking for news and factual content, and how that impacts how we reach audiences
Collaborative self-starter, able to work with colleagues across editorial, commercial, audience development, analytics, and product
Desire to understand, in detail, the consumer experience on BBC digital products
Enthusiasm for the BBC's unique position as the most trusted news brand in the US, and an understanding of the importance of impartiality – and what it means in practice
Evidence of having a positive impact on newsroom culture
Strong organizational, planning and time-management skills, with the ability to effectively prioritize tasks and pivot as news demands
Clear and effective written and verbal communication skills
An ability to function in a matrixed organization and work effectively across teams and time zones
Professional Experience
5+ years' experience working in digital publishing or audience development in a news environment
Behaviors
Good communication skills – a great candidate will be able to talk to colleagues across departments, including non-specialists, and communicate effectively with people remotely across multiple BBC sites
Autonomous and problem-solving oriented
Detail-focused whilst being able to maintain a view of the bigger picture
Keen to challenge the status quo and take initiatives to drive positive changes
Flexibility and adaptability to sustain performance, particularly under pressure to meet deadlines and changing priorities or circumstances
Compensation
The anticipated annual base salary for this position is $90,000-$120,000 dependent on experience & market conditions. This range is not inclusive of a comprehensive bonus, flexible, hybrid working schedule and comprehensive benefits package including but not limited to: 100% BBCS covered medical and dental insurance for employees and their dependents, vision, competitive 401(k) match, mental health, gym reimbursement, pet insurance, commuter benefits.
Benefits and Perks
100% Employer-Paid Medical and Dental Insurance (PPO plans)
Generous Paid Time Off
Flexible, Hybrid Working Arrangements
Work/life balance
Free Retirement Consulting to All Employees
Pet Insurance
Commuter Benefits
Gym Reimbursement
Bagel Mondays, Thirsty Thursdays, and more!
About the BBC
We don't focus simply on what we do – we also care how we do it. Our values and the way we behave are important to us. Please make sure you've read about our values and behaviours in the document attached below.
Diversity matters at the BBC. We have a working environment where we value and respect every individual's unique contribution, enabling all of our employees to thrive and achieve their full potential.
We want to attract the broadest range of talented people to be part of the BBC – whether that's to contribute to our programming or our wide range of non-production roles. The more diverse our workforce, the better able we are to respond to and reflect our audiences in all their diversity.
We are committed to equality of opportunity and welcome applications from individuals, regardless of age, gender, ethnicity, disability, sexual orientation, gender identity, socio-economic background, religion and/or belief. We will consider flexible working requests for all roles, unless operational requirements prevent otherwise.
DISCLAIMER
This job description is a written statement of the essential characteristics of the job, with its principal accountabilities, incorporating a note of the skills, knowledge and experience required for a satisfactory level of performance. This is not intended to be a complete, detailed account of all aspects of the duties involved.