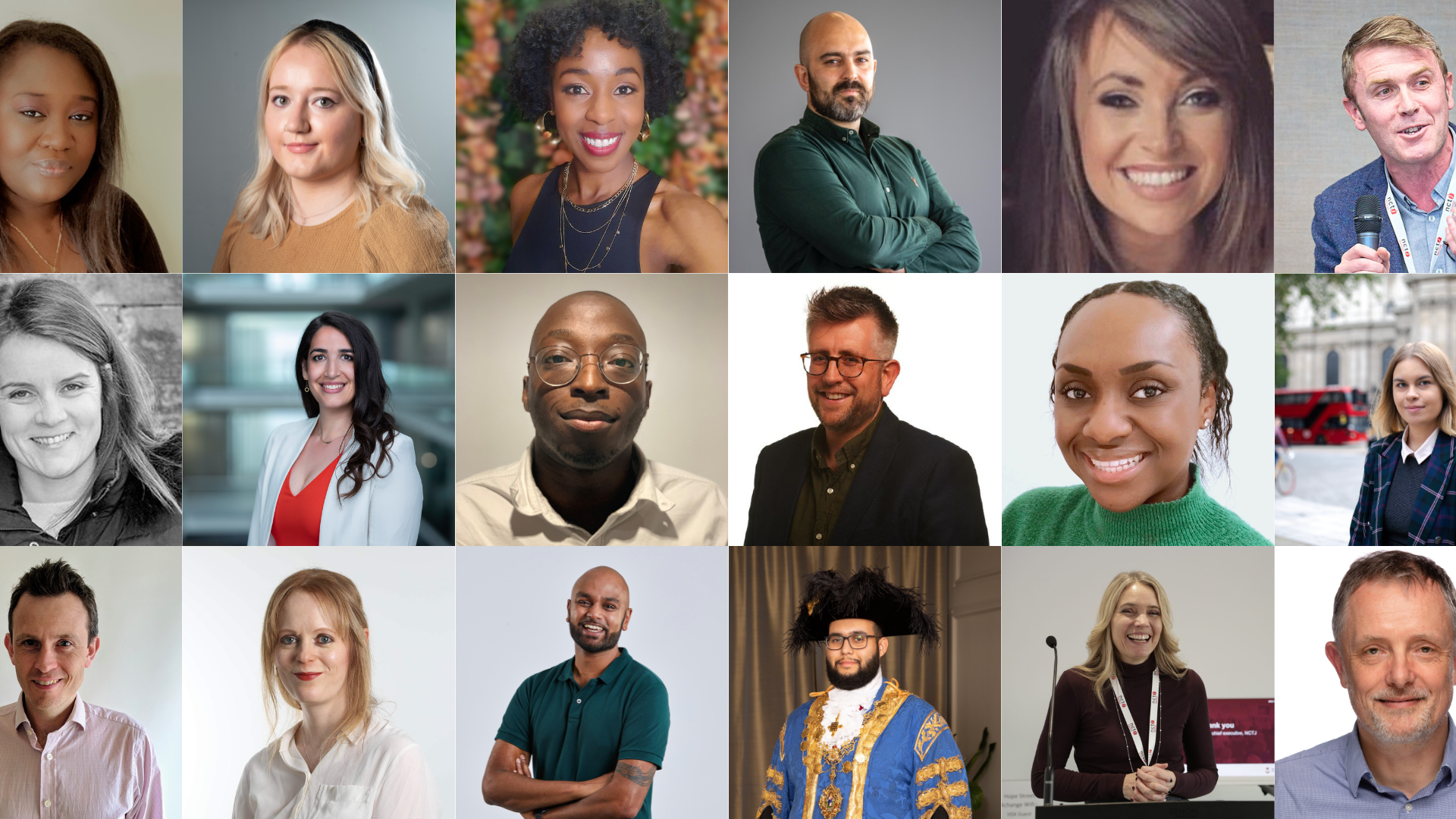 Equality, diversity and inclusion conference 2022
The NCTJ's equality, diversity and inclusion conference 2022 is taking place on Wednesday, 30 November at Reuters in London.
The event will address a range of topics including attracting more people from working-class backgrounds into journalism, retention and progression, and making inclusion a proactive priority in the newsroom.
It will also bring together bursary recipients, mentors, sponsors and supporters to celebrate the work of the Journalism Diversity Fund, which has helped more than 400 people from diverse backgrounds begin their journalism careers.
Please note, the event is invite-only – but if you would like to be added to our waiting list, please get in touch.
Programme:
Attracting more people from working-class backgrounds into journalism
Chaired by Mike Hill
– Toby Bakare, producer, Channel 4 News
– Helen Dalby, audience and content director, Reach plc North East and Yorkshire
– Poppie Platt, culture assistant, The Telegraph
Retention and progression: Top tips for developing careers to the benefit of individuals and newsrooms
Chaired by Mark Hudson, head of early talent, News UK
– Olivia Heath, executive digital editor, Hearst UK
– Lucile Kamar, head of diversity and inclusion, ITN
Making inclusion a proactive priority in the newsroom
Chaired by Joanna Webster, deputy global editor, visuals, Reuters
– Mark Alford, director, Sky Sports News
– Sophia Alexandra Hall, content editor, Classic FM
– Sanny Rudravajhala, freelance broadcast journalist
– Emily Sexton-Brown, managing editor (news, life, distribution and video divisions), Insider UK
Presentations of specialist bursaries
Presentations of the Thomas Read bursary, Claire Prosser bursary, Football Writers' Association bursary and Aziz Foundation bursaries to Journalism Diversity Fund recipients

Fireside chat: Lord Mayor of Westminster City, Hamza Taouzzale
With Jacqueline Shepherd, presenter for BBC Radio London
Journalism Diversity Fund developments
– Nikki Akinola, senior diversity and inclusion co-ordinator, NCTJ –
– Will Gore, head of projects and partnerships, NCTJ –
– Nicholas Petche, editor in chief, Yahoo UK
Lead sponsor cheque presentation
NLA media access, founding sponsor of the Journalism Diversity Fund, to present a cheque for £100,000 to the Journalism Diversity Fund