MA Journalism – University of Sheffield
Ink and paper may be a medium in decline, but in newer digital formats more people are accessing journalism than ever before. To be a successful news reporter your social media, camera and content management skills must be as sharp as your nose for a story.
The Journalism MA degree will fully prepare you for life in a fast-paced digital newsroom. Professional journalists will show you essential skills like web publishing, shorthand, video, and page layout. You'll learn media law, ethics and public affairs from academic experts who lead their field. On production news days you'll go out into Sheffield (or beyond) to hunt down stories and write them up to meet real-time deadlines with your team.
By the end of the course our Journalism postgraduates are agile, intelligent journalists who excel at traditional newswriting and can also create and publish an entire multimedia story online while on the move, using just a smartphone and their own savvy.
This degree is professionally accredited by the National Council for the Training of Journalists (NCTJ), a key benchmark of quality recognised throughout the UK media industry. In November 2017 the NCTJ rated Journalism MA at Sheffield as the UK's top-performing postgraduate course.
NCTJ elective modules offered:
Public affairs for journalists
Media law court reporting
Shorthand for journalists
Journalism for a digital audience
Introduction to PR for journalists
Videojournalism for digital platforms
Job destinations of recent graduates include:
BBC News
Cosmopolitan
The Guardian
PA Media
Sky Sports News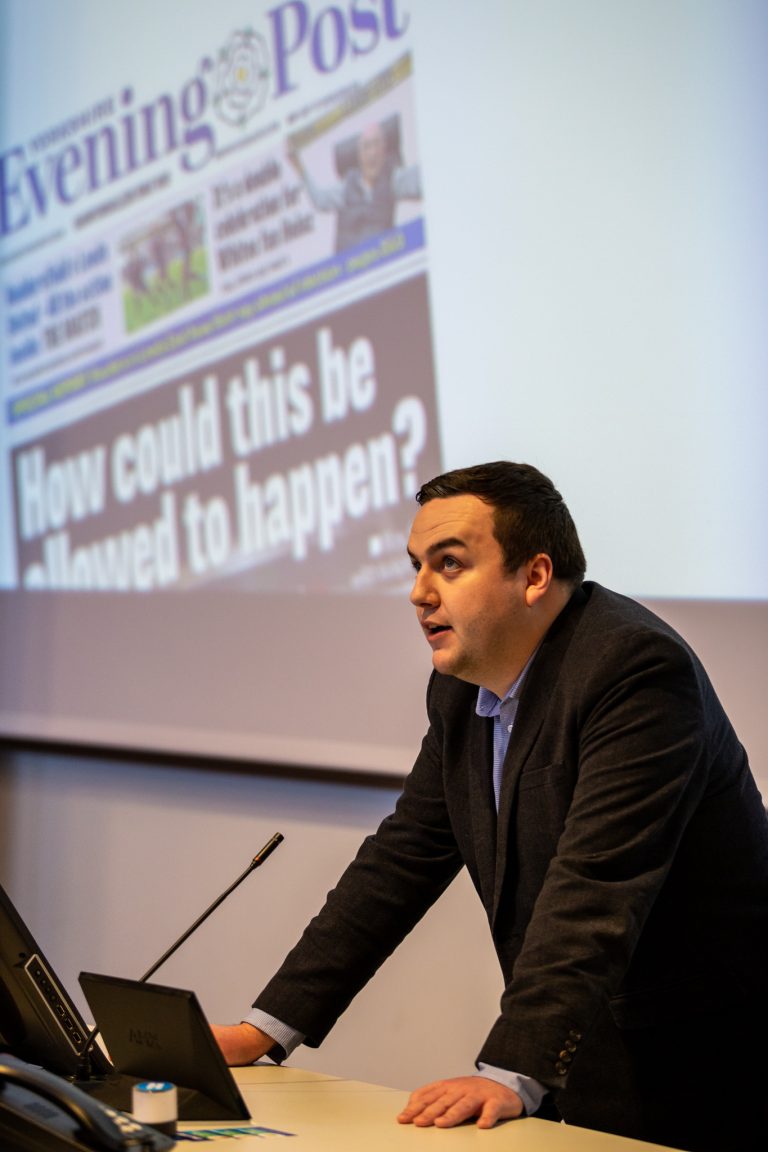 The course is designed to cover all aspects of journalism and gave me a very rounded perspective of the different skills I would need. Covering the NCTJ course alongside as a qualification also gave me knowledge of court reporting and the facets of how to construct a story legally and accurately. I spent time covering court cases during the course but the live news days also gave me opportunity to work on human interest stories, voxpop skills and interview techniques.
Daniel Sheridan, live reporter, Yorkshire Evening Post