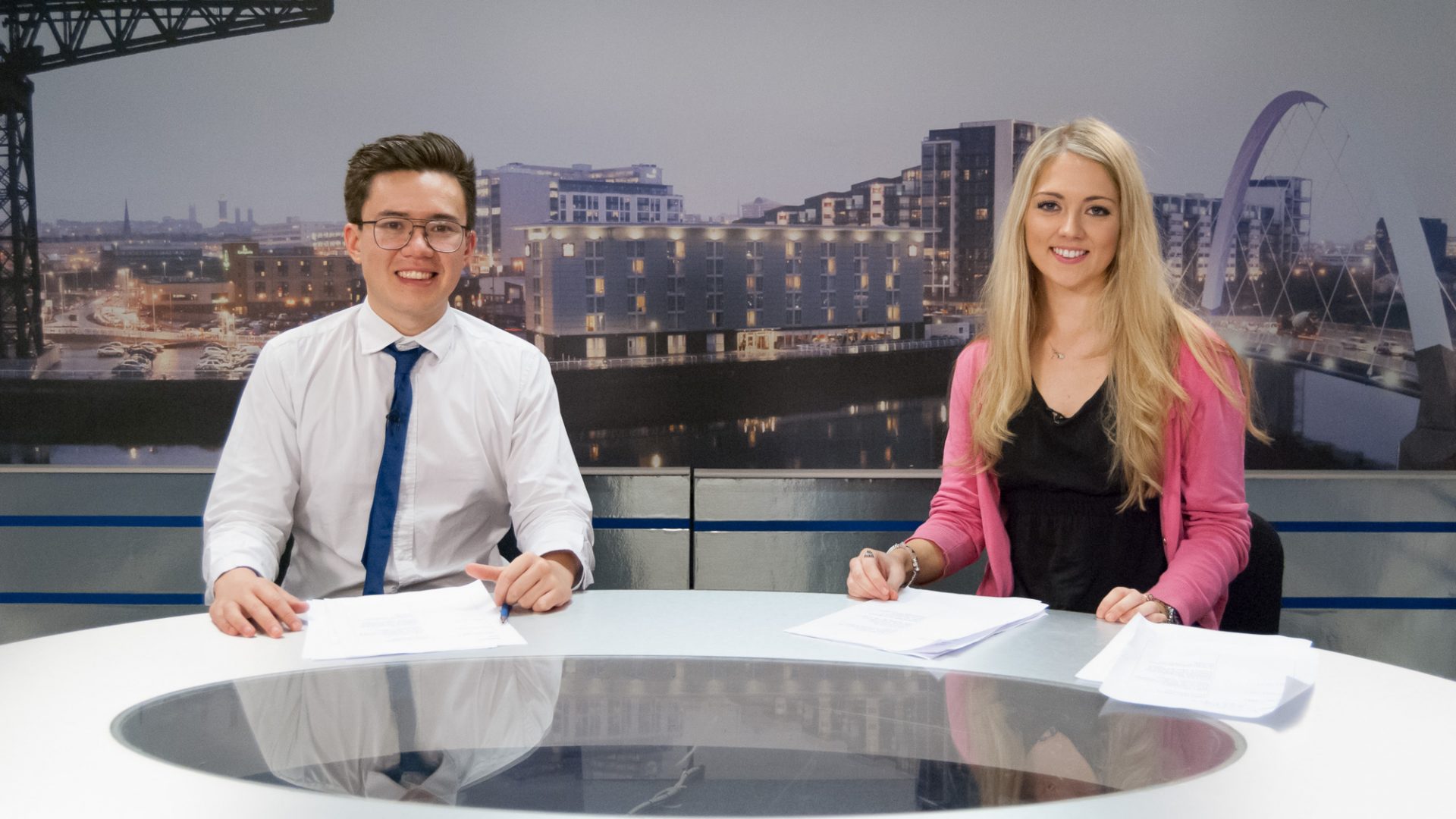 BA (Hons) Multimedia Journalism – Glasgow Caledonian University
The programme at Glasgow Caledonian University has been designed for individuals with a passion for journalism and current affairs and covers print, radio, television and the web. It is the only undergraduate programme in Scotland accredited by the National Council for the Training of Journalists (NCTJ).
You'll gain the practical skills key to success in this competitive industry such as shorthand, news reporting and page layout, use sophisticated video, audio recording and editing equipment and write for online and social media. You will also study media law, government, ethics and the media industries.
Our academic staff are all experienced journalists with excellent industry contacts. Guests from the BBC, STV, Newsquest and The Scotsman Publications frequently deliver guest lectures, mentor students and facilitate a wide range of placements and extracurricular opportunities to boost your CV and career prospects.
NCTJ elective modules offered:
Public affairs for journalists
Media law court reporting
Editing skills for journalists
Shorthand for journalists
Videojournalism for digital platforms
Practical magazine journalism
Journalism for a digital audience
Job destinations of recent graduates include:
BBC Scotland
Bauer Media
Capital Radio
Inverness Courier
Radio Clyde