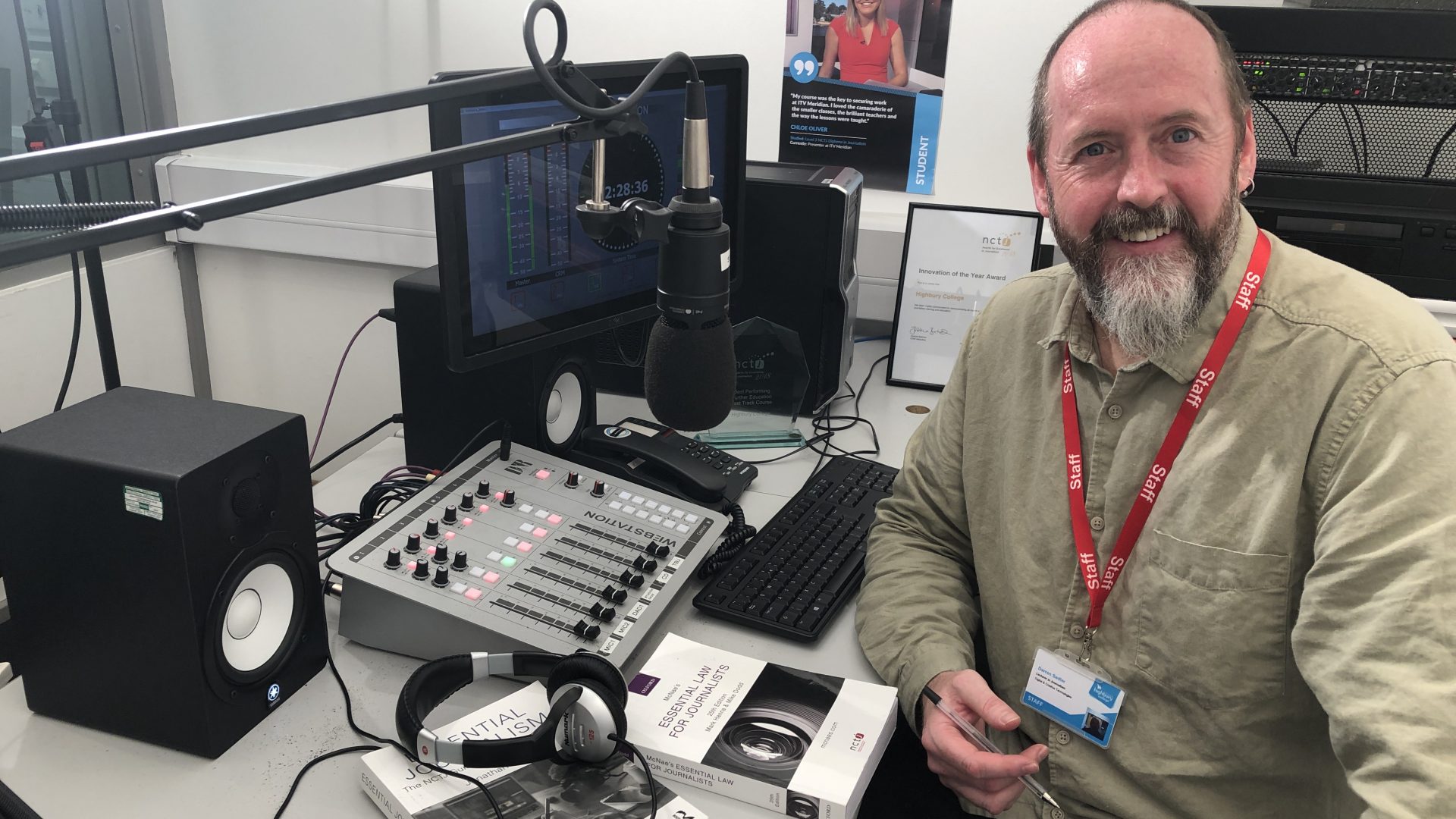 28-week Diploma in Journalism – City of Portsmouth College (Highbury campus)
For 50 years Highbury College has enjoyed an enviable reputation of producing some of the best NCTJ-trained journalists working in the industry today.
We currently offer a unique 28-week Level 5 diploma course each academic year starting in September.
The course offers high-quality teaching designed to ensure all our students have a solid grounding in the essential skills needed to begin their journalism careers.
The teaching staff are all industry professionals who have worked for companies that include the BBC, ITV, Sky News, Bauer Media, Future Publishing and Midland News Association.
There will be guest lectures from industry professionals providing a personal insight into working in the media industry.
All our students undertake a 10-day work experience placement at The News in Portsmouth, and students are encouraged to pitch and write for the newspaper regularly. There are opportunities to cover stories for other media outlets too.
Successful students will enter straight into the industry – whether it's multimedia journalism, marketing or public relations.
Our alumni include Mark Austin (ITV), John Pienaar (BBC), Mark Waldron (JPI Media), Janine Jansen (BBC).
Many students leave Highbury and start their professional journey working for JPI Media, Newsquest and regional news agencies.
For more information contact course leader Darren Sadler on darren.sadler@highbury.ac.uk.
NCTJ elective modules offered:
Shorthand for journalists
Media law court reporting
Public affairs for journalists
Videojournalism for digital platforms
Sports journalism
Radio journalism
Practical magazine journalism
The course at Highbury offered numerous work experience opportunities, which were invaluable. Getting the diploma truly changed my life and enabled my dreams to become a reality.
Janine Jansen, BBC Spotlight