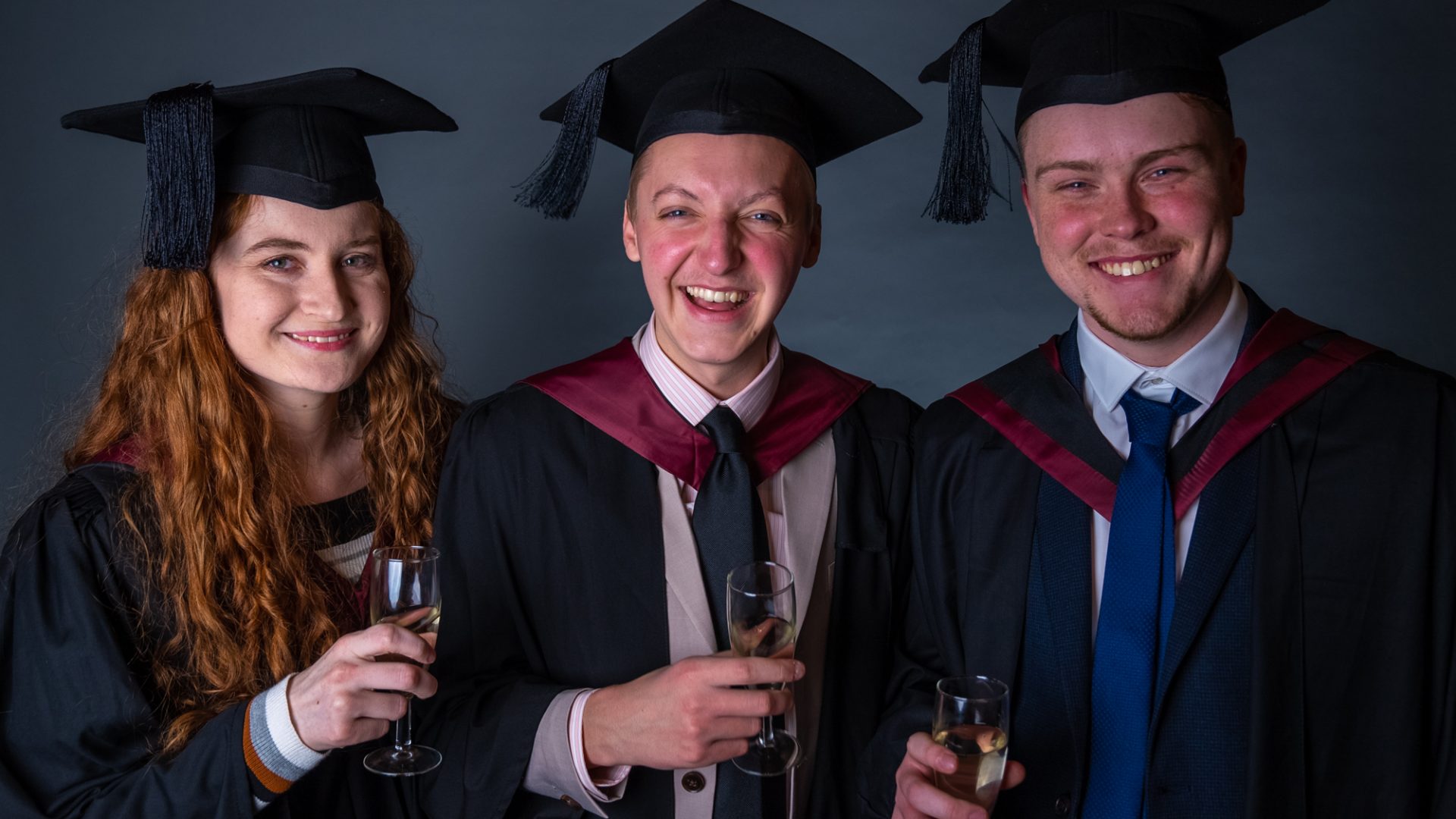 BA (Hons) Journalism – News Associates Manchester (in partnership with Plymouth Marjon University)
The School of Journalism is an NCTJ-accredited BA (Hons) Multimedia Journalism degree delivered by News Associates.
Our undergraduate multimedia journalism programme is the top NCTJ course of any kind in the country, and it's the sixth year in a row a News Associates course has topped the league tables.
The entire School of Journalism class of 2021 achieved gold-standard diplomas, including 100 words-per-minute shorthand, as well as achieving first-class degrees.
We call you trainees, not students, because we treat you like a journalist from day one. You will write and publish stories online, interview artists, politicians and athletes, film and record video pieces and podcasts, and much more.
The School of Journalism offers each trainee a bursary of up to £1,000 each summer to do either a work placement or journalism project of your choice. From Cannes Film Festival to the Copa America football tournament in Brazil, our trainees have explored journalism around the world!
You'll be expected to keep up with modern technology and produce multimedia content – so we'll also give you a free iPad on your first day!
At The School of Journalism, we do things differently. News Associates' practical and dedicated approach to teaching sets us apart from more traditional universities, earning us the Innovation of the Year award at the 2020 NCTJ Awards for Excellence.
NCTJ elective modules offered:
Sports journalism
Journalism for a digital audience
Media law court reporting
Public affairs for journalists
Shorthand
Job destinations of recent graduates include:
HuffPost UK
Red magazine
Sky News and Sky Sports News
TalkSPORT
The Guardian
The Times and The Sunday Times
VICE
Wall Street Journal
I couldn't think of a better place to learn all the skills I need to succeed in journalism. The advice from tutors who have industry experience is amazing, and the practical opportunities are endless. Sign up and you won't regret it!
Will Evans, second-year trainee